Real Housewives of Miami has been the perfect season. Fashion, drama (but not toxic), and hilarious women. What more could you ask for? Peacock got it right when they decided this was the city to reboot. This season gets a big chef's kiss from this writer.
For Real Or For TV?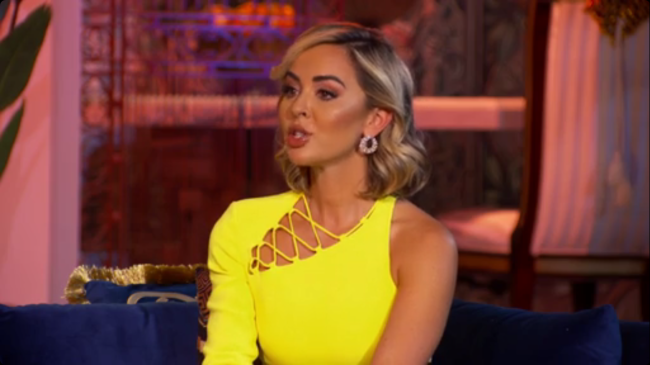 Andy Cohen kicks off part two of the reunion by asking Nicole Martin about her surprise engagement. It was a weird shift for her to go from never getting married to planning a wedding. What changed? Why's Nicole suddenly so eager to walk down the aisle?
Lisa Hochstein says Nicole never told her the news of her engagement. Announcing it in the press is rubbing a lot of the girls the wrong way. Nicole's trying to explain to them that she doesn't understand how all of this works yet. It's just a PR move for her. However, Marysol Patton swears all of the ladies would've kept it under wraps. Doubtful, but go on sis. She also takes a jab at Nicole for it being on their website, but Nicole snaps that it's also in print.
Alexia Echevarria tells Nicole not to compare her engagement to her elopement. Well damn. Alexia's always trying to hit everyone with her life being more important. Life isn't a competition.
Nicole's asked if she cares about this group as real friends, and she provides evidence. She gives examples of recent times she invited all of the women to various outings. That shuts down that.
Even though Nicole's used to holding grudges, it doesn't seem like the door is closed on a friendship with Marysol. On some level, Marysol finds Nicole's life to be authentic, but she's still made jabs. They're going to have to put in a lot of work next season.
Nicole says her father showed up on Thanksgiving, but it was another shitshow. They're not in the best of places, and things are now worse off than before. As of now, they've never even spoken about her engagement. This relationship might remain permanently fractured.
Hamptons Hangover
Adriana de Moura's display in Larsa Pippen's Hamptons room was uncalled for. She's not a child. There's no reason for her to strip naked in someone else's bathroom to stake your claim. Children don't even behave in such a foolish manner. Toward the end of the season, she was doing the most to earn a full-time spot. Too bad she still was relegated to a "friend" role.
Lisa Hochstein explains why she wasn't down to share rooms with anyone on the trip. She offered to get a hotel room, but that wasn't good enough for everyone. Lisa was for sure acting like a brat on that trip, but Alexia was always quite aggressive toward her.
Julia Lemigova's friendship proposal was another bizarre moment of that trip. They claim to be platonic, but it was a little weird to watch. Adriana denies the two of them have ever kissed, but nobody's buying it. None of their friends believe a word coming out of their mouths.
Julia had a hangover. She drank too much. Why wouldn't she just own it? For some reason, she was going out of her way to act like it was a medical emergency. It's not a crime. Own it.
Plastic Princess Problems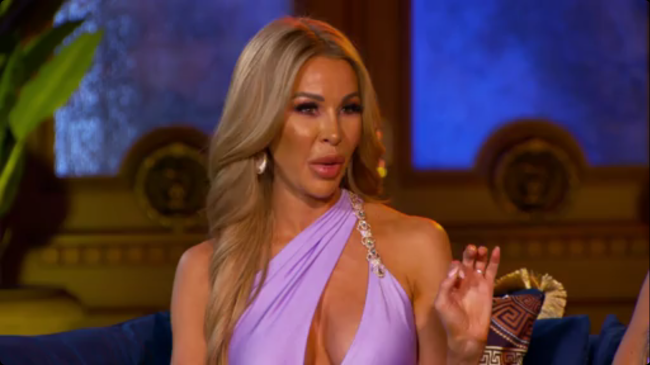 Lisa says she and her husband Lenny Hochstein haven't fully recovered from his emotional affair. They both brought a lot of issues into the marriage that led to that moment. Divorce was something on the table as a possible option. However, with a relationship approaching nearly two decades, there are bound to be rough moments at times.
When Lisa found the messages eight years ago and confronted him, he told her he didn't love her. That had to be difficult to hear. They're trying for a family at the time, and those are the words he was spewing to her.
The temporary split caused Lisa to enter a deep depression, and she felt so unloved. She doesn't want to call it an emotional affair because the other person meant nothing. She admits she was using alcohol to cope with the downward spiral of her life. Sadly, things got to that dark of a place in Lisa's life.
I'll never not laugh so much at Lisa showing up to the funeral thing in bright ass green. Everyone's in mourning colors, and she looks like a St. Patrick's Day mascot. HILARIOUS.
Miami's Queen Bee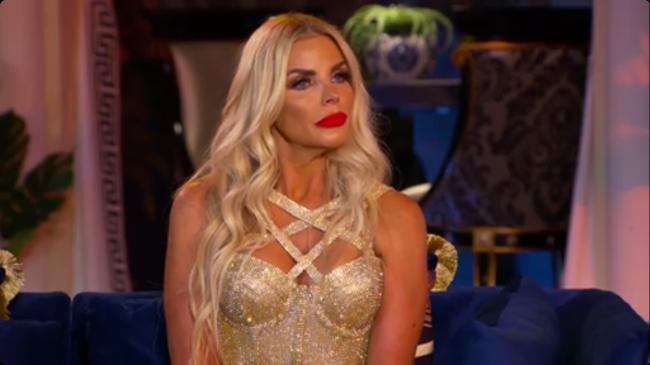 Alexia goes through the wringer. Every aspect of her personal life is bonkers. From the gay husband to her son's accident to her mother dying on her wedding day. It's a lot for one person.
It's a bit weird for Alexia to out her late husband as being gay. I don't know. I find it not okay to do that. It's a part of her life, but at the same time, it's weird to take that power from him. If he wasn't openly discussing it in the past, why make it your storyline in the present?
Todd Nepola and Peter Rosello's fight was hard to watch. It seemed cathartic for them as a family, but it was too much as a viewer. Some moments in people's lives feel awkward to be looking in on. Their family discussion is one of them. Some things are better left for off-camera.
Alexia says their family is stronger after Peter's arrest. Todd's supporting Peter through all of the allegations against him which is a major step forward for their family. Hopefully, they remain a united front against whatever the next challenge they face.
Kanye Kraziness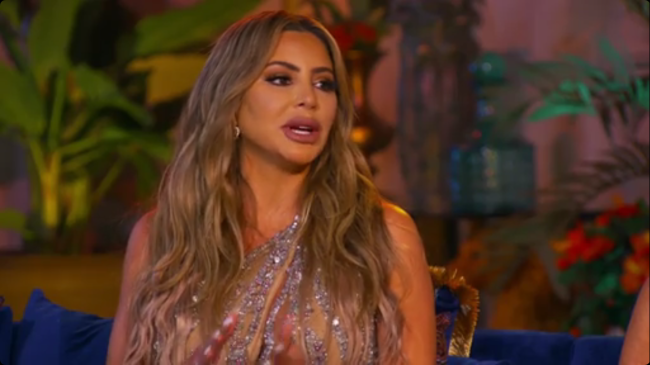 How wild is it that we are having a reunion fight about Kanye West's dick? According to Larsa, Kanye denies Adriana ever taking a sneak peek at his package. Nobody in the group believes Adriana. It does sound like an overreach, but Adriana allegedly has photographic evidence.
The photo proves nothing. It's a photo of Adriana in front of a bathroom with Kanye. And? That isn't concrete evidence of anything. However, that's not even Larsa's biggest issue. She doesn't want anyone speaking about her former friends like this. She doesn't want people in her life being discussed in such a derogatory way.
Julia accuses Larsa of not genuinely caring about her medical issue in the Hamptons. They believe the only thing Larsa cared about that day was her jewelry line. That's how it came across on camera. Larsa's trying to be something she's not. At the same time though, Julia's low-key acting like Adriana's follower. Stop being her little soldier.
I don't think either of them is jealous of the other. They're both trying to claim the Queen Bee title, and neither wants to give an inch. The reunion ends with Adriana and Larsa seemingly in a better place. Next season is going to be a pivotal time in their friendship.
TELL US – TEAM ADRIANA OR TEAM LARSA? IS NICOLE FAKE? WHO DO YOU WANT TO SEE BACK NEXT SEASON? DID YOU ENJOY THIS SEASON OF REAL HOUSEWIVES OF MIAMI?
[Photo Credit: Bravo]