90 Day Fiancé has seen its fair share of unique love stories, however, some couple's story lines were nothing short of crazy at times. 90 Day Fiancé: The Other Way has introduced some unusual couples including Jenny Slatten and Sumit Singh, and more recently Debbie Aguero and Oussama. Furthermore, 90 Day Fiancé: Happily Ever After? has featured controversial Angela Deem and Michael Ilesanmi for several seasons, while Big Ed Brown and Liz Woods' chaotic relationship has been documented on 90 Day: The Single Life.
Jenny and Sumit have had a tumultuous relationship
Jenny and Sumit have had one of the craziest love stories on 90 Day Fiancé, which ultimately ended in success. Jenny and Sumit made their debut on The Other Way, when Jenny decided to move to India permanently to marry Sumit. However, Sumit had to hide Jenny from his parents, and claimed that this was due to them not approving of the couple's 30 year age gap.
It was later revealed that Sumit was not willing to marry Jenny because he already had a wife, whom he married as part of an arranged marriage. Jenny left India heartbroken, although she later returned to give Sumit another chance. After Sumit obtained a divorce, he began seeking approval from his parents to marry Jenny, but they did not change their minds.
Sumit eventually decided that he did not want to lose Jenny, and married her in secret. Jenny and Sumit overcame a lot to be together, which makes their love story one of the craziest of the 90 Day Fiancé franchise.
Debbie and Oussama's relationship was crazy and chaotic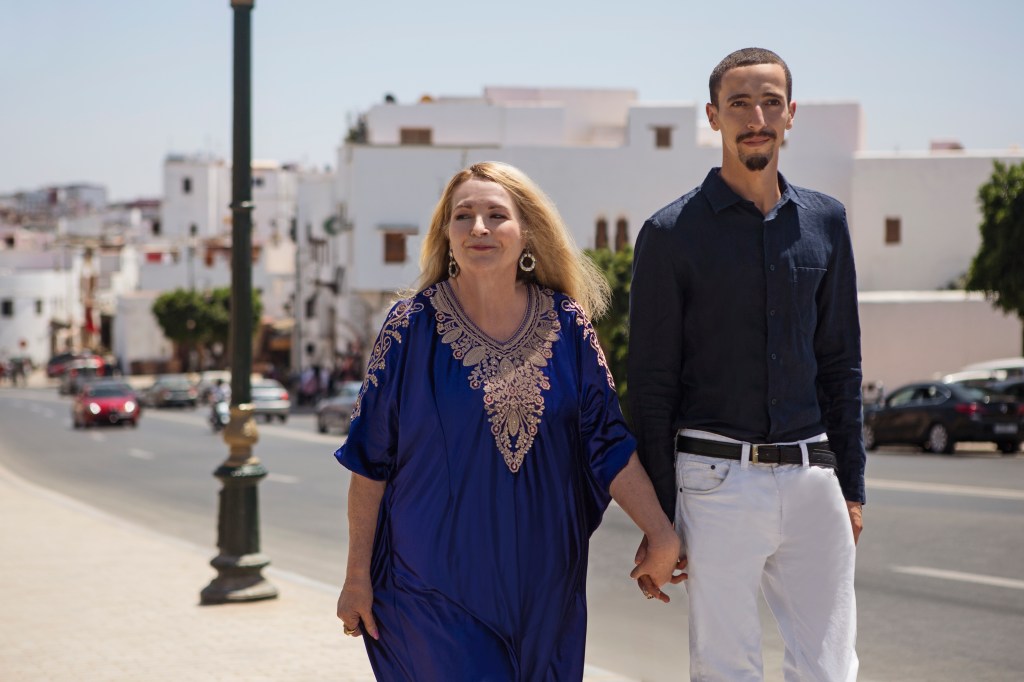 Debbie and Oussama were another crazy love story that came out of The Other Way, however, it is unclear where the couple stands today. Debbie and Oussama have a whopping 43 year age gap, which is the biggest age difference in 90 Day Fiancé franchise history. Debbie and Oussama met online and bonded over art, although their connection later turned into something more.
Debbie decided to pack up her life in America and move to Morocco permanently to be with Oussama, although he had other plans. Once Debbie landed in Morocco, Oussama revealed that he wanted to eventually move to the United States with her, which sent the Georgia native into a frenzy. Debbie told Oussama that he was a liar, and left to return to the United States on her own.
When Debbie and Oussama reunited during the Tell All, Oussama admitted that he had called Debbie over a thousand times but never received an answer, Debbie responded that Oussama would have to "move mountains" to get her back, so it is unclear where they stand with one another currently.
Angela and Michael never failed to bring the drama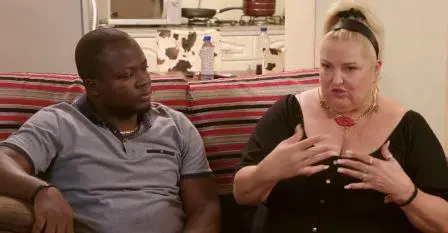 Angela and Michael are one of the most controversial couples of the 90 Day Fiancé franchise, although their love has surprisingly always come off as genuine. Angela and Michael originally met online, but quickly fell for one another when Angela flew to Nigeria to meet Michael. The two became engaged after only spending a few weeks together, and Angela began planning for Michael to come to the United States.
Unfortunately, Michael did not have good luck with the K1 visa process, and was eventually denied. As a result, Angela decided to marry Michael in Nigeria, but their relationship quickly fell apart following their marriage. Angela had numerous trust issues with Michael, and became angry when he refused to delete his social media accounts. Angela later flew to Nigeria without telling Michael, and the two even got into a physical altercation when Michael found out.
Angela and Michael were both accused of cheating on the other after being featured on Happily Ever After? Season 7, and later announced their split. However, two months later, Angela and Michael revealed that they were now back together.
Big Ed and Liz are surprisingly still going strong
Big Ed and Liz are one of the most shocking couples to come out of 90 Day Fiancé, and the two are still together despite their rocky relationship. Big Ed met Liz on The Single Life, following his messy break-up with Rose Vega. Big Ed frequently dined at the restaurant where Liz worked, and eventually worked up the courage to ask her out. Liz agreed to go on a date with him, which began their on and off again relationship.
Big Ed and Liz quickly began to face communication issues, and by the time The Single Life Season 1 ended, they had already broken up seven different times. Ed pursued other women during The Single Life Season 2, but revealed during the finale that he instead decided to propose to Liz. Big Ed and Liz became engaged, although many of their issues still continued.
Despite their many problems, Big Ed and Liz seem to actually be in love, which explains why they can never move on from one another.
TELL US – WHICH COUPLE DO YOU THINK HAS THE CRAZIEST LOVE STORY?