American fashion designer Jenna Lyons is bringing new life to Real Housewives of New York. The 55-year-old joined five other women in rebranding the beloved Bravo show for Season 14. Jenna is an unexpected addition to the franchise. She was already a household name before the show, due to her impressive career in the fashion industry. The Massachusetts native served as the creative director of the clothing retailer J.Crew from 2008 to 2017 and was the president of the company from 2010 to 2017.
Jenna spoke about her decision to join the Real Housewives franchise in an April 2023 interview with Time. The Parsons alum opened up about the importance of queer representation in media. "There's not a lot of gay women on TV," she told the outlet. "I think if I had seen myself when I was young, I think that might have been a healthy thing for me. So, I felt like maybe it was important to show up."
We're so excited Jenna is now a part of the Bravo universe. In honor of her debut on the network, let's take a look at Jenna Lyons' best moments on RHONY so far.
When She Gave a Tour of Her Incredible Closet
Jenna is a well-known name in fashion, so it's no surprise that she has one of the greatest closets we've ever seen. In the premiere episode, Jenna took fellow Housewife Erin Lichy on a tour of her New York City apartment, which included her famous wardrobe.
We absolutely fell in love as the camera zoomed in on Jenna's extensive designer shoe collection. In a confessional, Jenna revealed that she had around 380 shoes the last time she counted. We're totally jealous.
When She Had Strong Opinions About Dill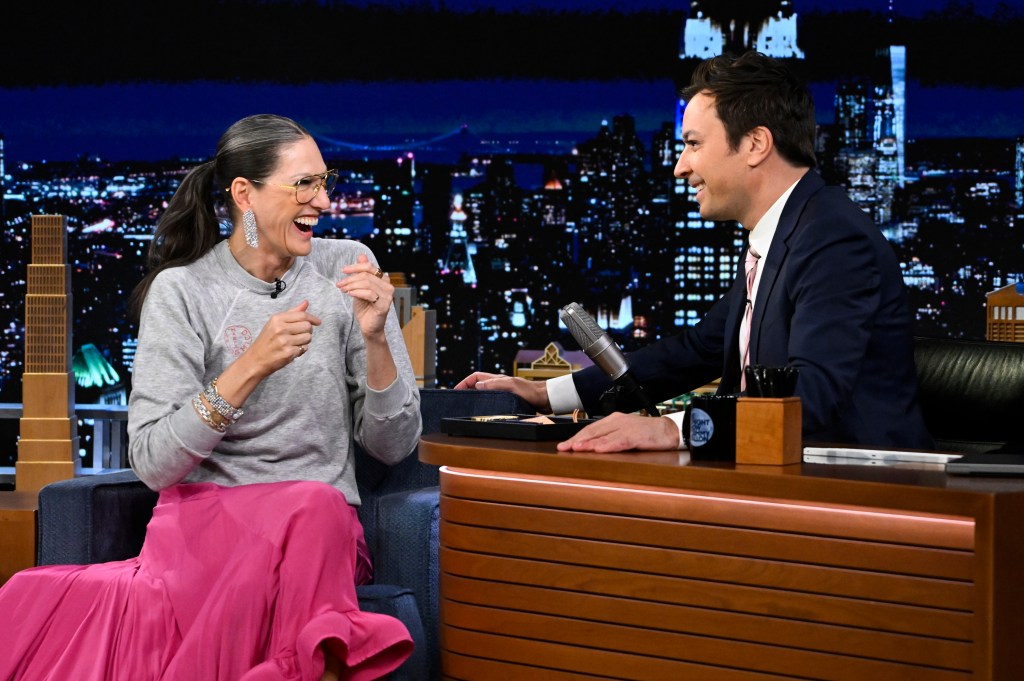 If you ever meet Jenna Lyons, don't bring up dill! In the second episode, Jenna visited Erin's home in the Hamptons, where Erin questioned Jenna's hatred of dill. Jenna's reaction to the herb was hilarious.
"Dill, can like, kiss my a**," Jenna said after spotting dill on Erin's counter. "It does not deserve to be on the planet, as far as I'm concerned," she added. We love her passion.
When She Bought All the Women Lingerie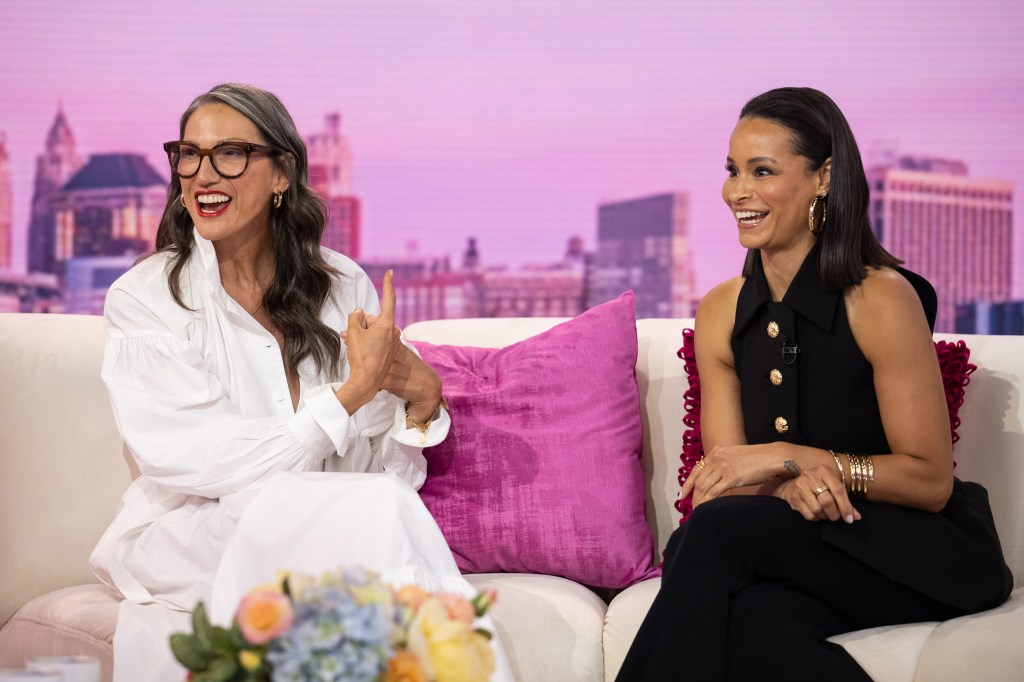 In episode 2, Jenna gifted all the women high-end lingerie. You know, as you do. Most women bring cookies or chips and salsa to a girl's trip, but not Jenna Lyons. The gesture was thoughtful, sexy, and completely on brand for the fashion maven.
When She Shared Her Coming Out Story
Another one of Jenna Lyons' best moments happened in episode 2. Jenna shared her coming out story after Housewife Jessel Taank asked how she knew she was gay.
Jenna said she was out to dinner with a close friend who happened to be a gay woman. Jenna said she asked the friend about her experience as a queer woman and revealed that by the end of the conversation, she had a strong urge to kiss her friend. "Something kind of went off inside of me," she told the girls.
We loved seeing Jenna be vulnerable with the other women and loved seeing her share her story.
When She Left Erin's House in the Middle of the Night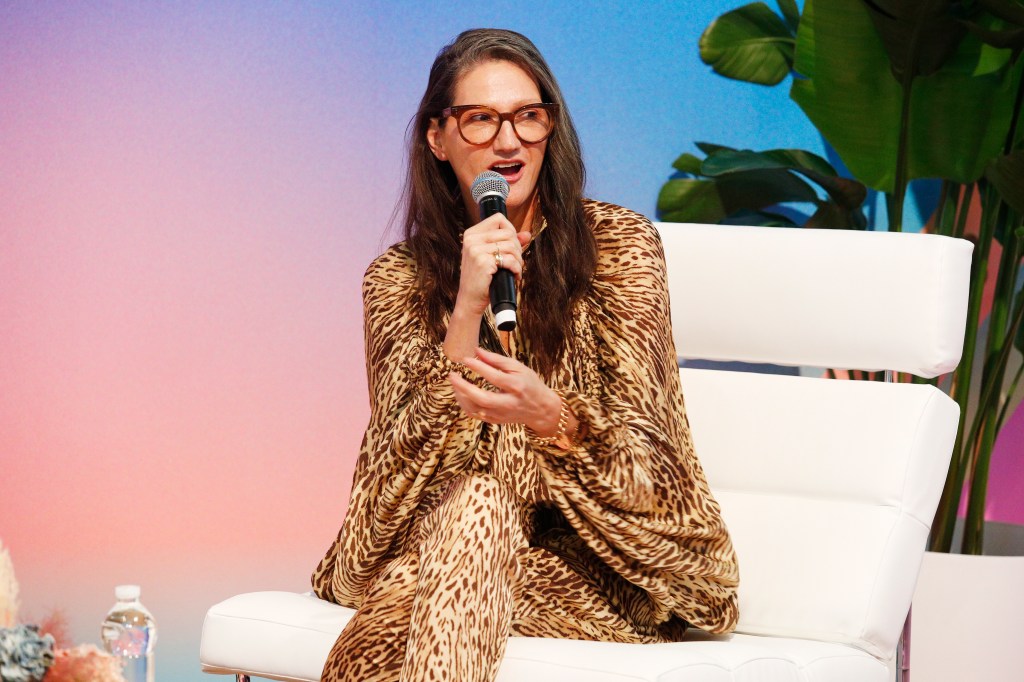 Some people overstay their welcome, but Jenna managed to do the opposite during the Hamptons trip. The RHONY star actually left Erin's home in the middle of the night and drove to her Hamptons residence to stay the night.
The girls, especially Erin, weren't too happy with Jenna's midnight getaway. Jenna explained her reasoning for leaving the home, telling the girls she had an early work call and had trouble sleeping because the ladies were still up partying and having fun. Erin wasn't completely satisfied with the explanation, but we loved watching the drama surrounding Jenna's sudden departure.
When She Wore Diamonds to Breakfast
Jenna isn't known for subtlety. In episode 4, the RHONY star had fans laughing after she showed up to breakfast decked out with expensive jewelry.
The girls poked fun at Jenna's expensive attire but the fashion icon seemed unbothered. In a confessional, she said, "Have you heard of the movie Breakfast at Tiffany's?" She's right!
TELL US – WHAT IS YOUR FAVORITE JENNA LYONS MOMENT ON RHONY SO FAR?