Season 12 of Below Deck Down Under has put fans on one hell of a ride. The season has been one to remember between Aesha Scott serving up her positive attitude for each charter and the firing of two inferior members. However, there has been more than one time when the yacht crew has been put in harm's way. Working on a yacht comes with its fair share of danger. From losing a limb, drowning, or being mildly stunned from walking into the freshly cleaned sliding door. The team wants to keep the issues to a minimum, but this season uncovered a few holes in that plan. 
Rowdy Women
This season, the female charter guests are getting particularly inappropriate with the male crew members, which is problematic. Previously, it had been the male charter guests who were often caught flirting with the stews. Below Deck fans have heard the crew being told more than once that the guests can get anything they want. However, the idea of the customer is always right premise helps to create an atmosphere where crew members don't feel they are able to say no to guests being inappropriate. Frankly, it's getting creepy.
The recent charter of Zara Rowbothan and Melissa Pieroni and their group of gal pals had a gossipy fight break out early on their charter. The whole argument stemmed from Ji Kim kinda forgetting she is lactose intolerant and shown taking a pill to eat cheese. Whatever, it's her gas problem, right? Well, most of the other women piled on Ji and bullied her. The ladies eventually got over the issue when the male crew wore Budgy Smugglers for the first night's dinner. 
However, what the cameras caught was more than a few girls gone wild. It felt like some of these charter guests were in heat. The ladies' appetite for male companionship was borderline sexual harassment. Cameras showed women grabbing the legs of Culver Bradbury and Harry van Vliet and putting their faces precariously close to their ball sacks. While the guys seemed to laugh the encounter off, the women, at the very least, objectified these deckhands. It left a bad taste in viewers' mouths. 
Hiring Inexperienced Crew Members
Adam Kodra won over viewers with his Brooklyn accent and intense love of family. But there were only so many times viewers could listen to how much he loved his family and wanted to buy them a home. Unfortunately, all of Adam's blood, sweat, and tears didn't make up for the fact that he was inexperienced. Captain Jason Chambers had to fire him after Adam accidentally released the anchor, causing $1,000 worth of damage while the boat was underway, causing major safety issues for the ship and crew. The deckhand was probably too green for the job and should never have been given the position in the first place. 
Even though Adam came across as very mature, he didn't have a lot of nautical experience under his belt. It didn't help that even though he had worked on boats before, Adam got seasick regularly and during docking when he was most needed. Previously, Adam worked on commercial boats getting the cargo from point A to point B and admitted that he was very new to the world of yachting. After graduating high school, Adam attended a four-year maritime school, which afforded him a Third Mate unlimited license that allowed him to work on any ship in the world. Sadly, he wasn't cut out for the deckhand job but did flourish on anchor watch. 
Margot's Creepy Encounter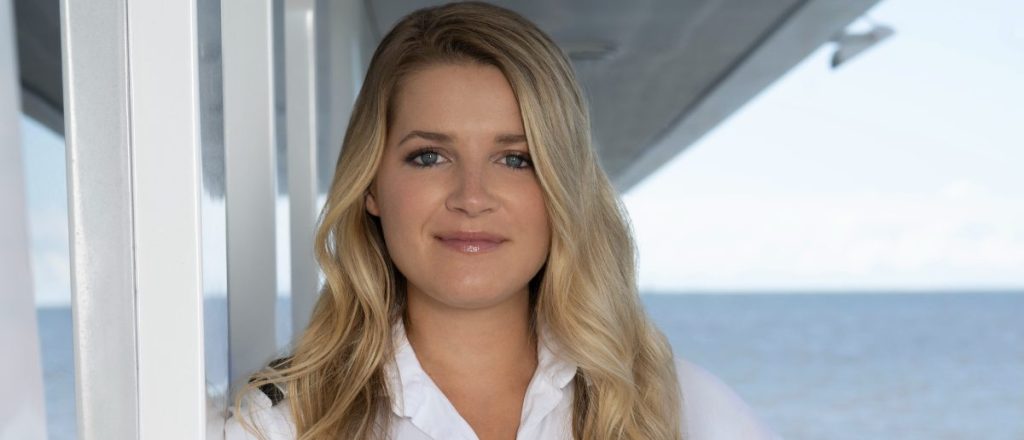 What transpired between Margot Sisson and Luke Jones should have never happened, and even though Bravo's production was there to save the day, it showed viewers and the crew just how vulnerable they are to sexual attacks like this. While lying unconscious in her cabin, Luke strolled into her room and climbed into bed with the stew. Even though Captain Jason immediately let the bosun go, it begged the question of what could have happened if no one was there to step in, leaving the crew frazzled. 
TELL US – WOULD YOU FEEL SAFE WORKING ON BELOW DECK DOWN UNDER?