Last week Season 9 of Southern Charm premiered with a post-wedding celebration for newlyweds Madison LeCroy and her new husband Brett Randle. Rather than bringing well-wishes, Shep Rose's ex-girlfriend Taylor Ann Green came in like a wrecking ball.
Taylor and Craig Conover got into it when she accused the pillow king of not having her back when she and Shep split up in 2022. An obviously still hurting Taylor accused Craig of laughing about Shep cheating on her, which Craig vehemently denied.
"You weren't there the night he did it," Craig yelled. "I threw him through a f*cking wall … Screw you … I didn't cheat on you, my f*cking friend did."
Taylor implies Paige might have cheated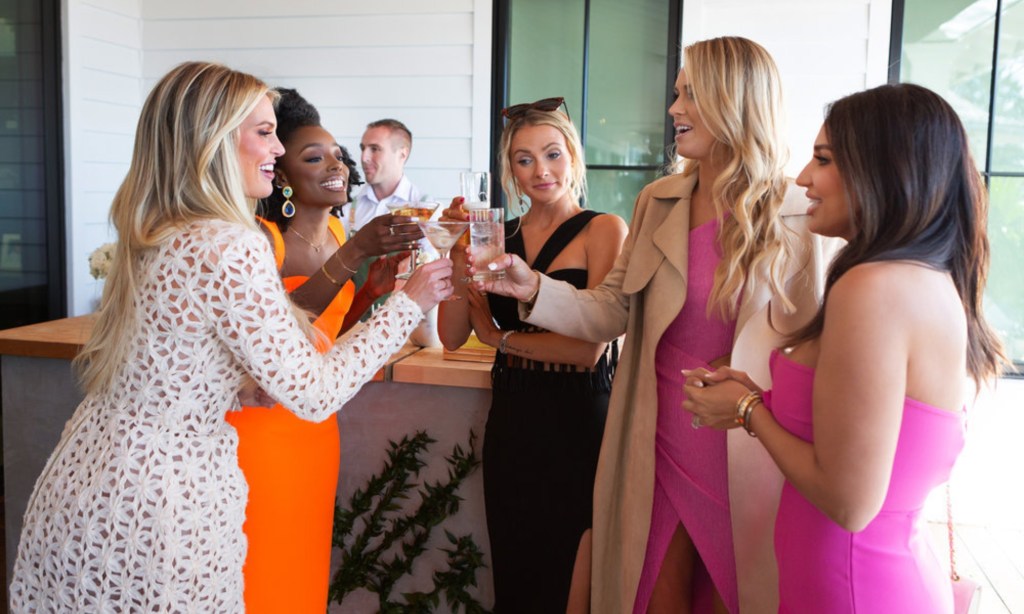 Trying to crack Craig's carefree attitude and make him feel some of what she was feeling, Taylor threw out the meanest thing she could think of. "What about your girl cheated on you?" I actually don't think she had any info on Paige. I think she was just trying to make Craig see how devastating it is when a person you love betrays you. It actually broke my heart for her. She's in so much pain.
Realizing there was no point in arguing with her, Craig turned to leave, telling Taylor, "You're embarrassing yourself." Afterward, the Sewing Down South founder admitted that he walked away because "there was nothing I could do to help her in that moment."
"It was just sad for me," he said. "I realized in that moment how lost Taylor really is. I care about her, and I was like, 'Man, you're really struggling.'"
Paige reacts to the cheating accusation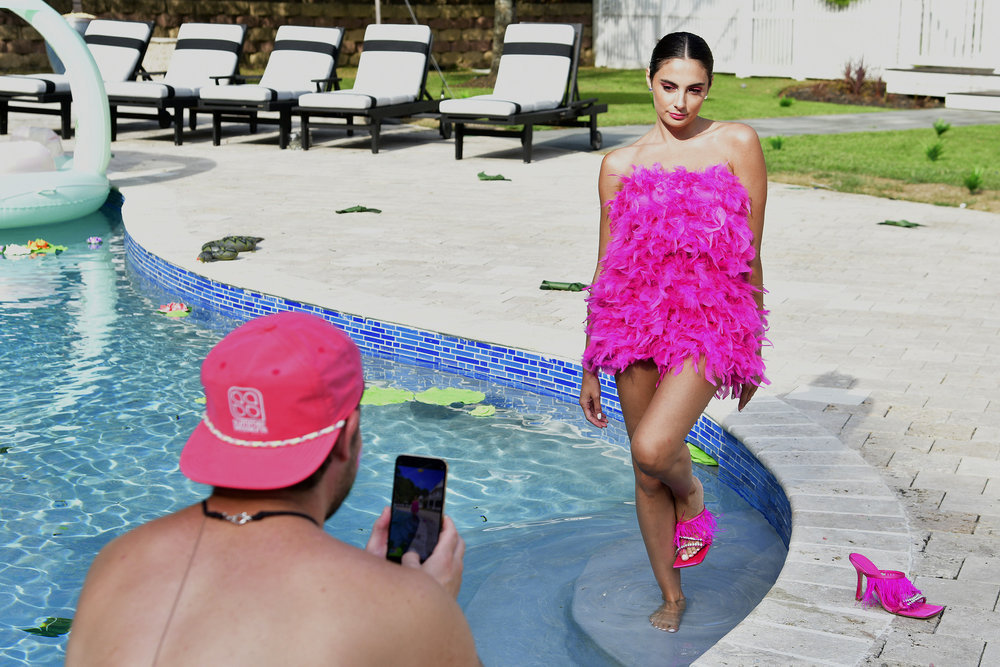 When Craig thought about Taylor's claim that his girlfriend could be cheating on him, he and Paige both laughed it off.
"Me and Paige just sit on her couch and watch TV," he said. "It would be a little hard for either of us to be out there being secretive. I don't think that comes with this territory anymore."
"Obviously, I had to tell Paige what someone was saying about her," he added. But the Summer House star "had a similar reaction."
"It was a very drunken night," Taylor confessed later. "I knew what Shep and Whitney [Sudler-Smith] had been up to the past few months, gallivanting around Charleston, trying to pick up girls … I did that to get under Shep's skin."
Taylor admits the comment was "very childish … I'm not proud, but it was definitely a jab."
For his part, Craig realizes that Taylor's words came from a place of heartbreak after her split from Shep. "She thought she was gonna get married … and he cheated on her multiple times," Craig said. "I've been cheated on before. That will really turn your world upside down … She's dealing with that."
Throughout Season 9, viewers will continue to see just how lost Taylor was after her relationship with Shep ended. An alleged hookup with Shep's BFF Austen Kroll will stir up controversy among the cast, and a nude photo is also sent to Whitney, both attempts to get Shep's attention.
Southern Charm airs Thursdays at 9/8c on Bravo.
TELL US – DO YOU THINK TAYLOR ACTUALLY HAD ANY INFORMATION ABOUT PAIGE CHEATING? OR WAS SHE JUST TRYING TO GET A RESPONSE FROM CRAIG?