Who wouldn't love to wake up like Scrooge McDuck, jump into their vault of gold coins, and swim around as if they are crossing the Channel? Well, sadly, that's just made up for cartoons. But some Real Housewives stars, like Mary Cosby from the Real Housewives of Salt Lake City, are raising eyebrows regarding their wealth. There is no doubt she has expensive taste, but the real question is, how is Mary Cosby's luxe lifestyle funded? 
Mary is back for Season 4, though viewers are split on whether they're happy to see the First Lady return. Frankly, Mary comes across as mean. She gives many fans the ick when she makes cringey comments on screen, which are more often insulting rather than helpful. She has no problem telling others to get over their problems, like when she told Lisa Barlow to move on only 10 minutes after losing her $60,000 ring. Hell, we would still be crying over that loss. Mary and her life is an enigma of ongoing questions since stuff never seems to add up. 
Is Mary Supplementing Her Income?
During Season 2, reports surfaced that Mary may be a cult leader after audio of her berating church members leaked. Bravo viewers weren't shocked to hear Mary's voice demanding her parishioners to address her as "ma'am." After all, she doesn't come across as kind in the series. 
Mary also criticized them for only giving her "14 birthday cards" and having her come to the house of worship when she was tired, calling them "stingy" and "poor." Many feel Mary has brainwashed her church, encouraging them to hand over their life savings to find her ostentatious lifestyle. Could Mary be using Jesus to scam those around her to get what she wants? The idea isn't too far-fetched to some viewers.
Surely Mary's Parishioners Have an Issue With Her Spending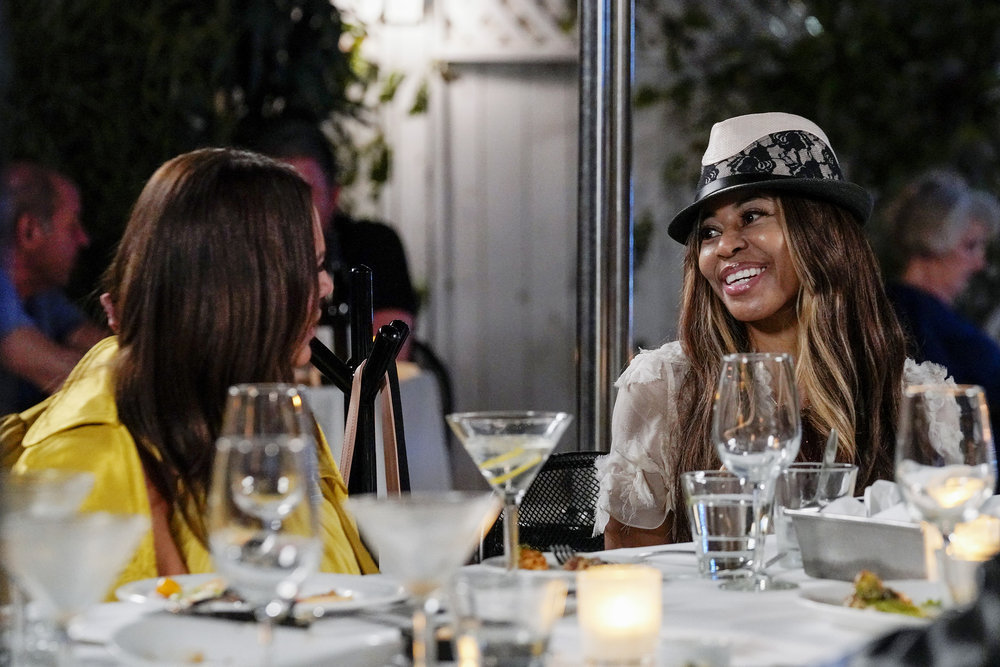 You would think that most of her church visitors would have an issue with Mary's opulent fashion choices. If anyone walked into a church, temple, or synagogue and saw the priest or rabbi wearing Dolce and Gabbana, receipts would be asked for, and questions would be raised about why these religious leaders would need these particular garments. However, Mary seems to get away with murder and acts like Don Perignon is the only champagne worthy of her sensitive pallet.
However, let's get one thing straight—Mary has terrible fashion sense and should honestly be banned from buying designer labels.
It is hard to think about her parishioners probably going without their own creature comforts just to please Mary. Much like Jen Shah, Mary could be running a scam. It would make her no better than her arch-enemy since both would be taking advantage of a vulnerable group. 
Mary Is Never Challenged by the Group

One moment burned into RHOSLC viewers' minds occurred during Season 2 during the ski trip to Vail. This was the first time the other women seriously talked about Mary possibly taking financial advantage of her followers. Some of the housewives became incensed by the idea. But the following day, Mary handed out designer gifts to each one, with none of them batting an eye at how she paid for the shoes and bags. The gift-giving came directly after former parishioners had spoken out about having to mortgage their home to help Mary pay for odor gland removal surgery. 
Though Mary initially came across as quirky, it's clear she doesn't live in the same reality as the rest of us. It's clear Mary has yet to work a day in her life and feels she is part of the 1%. Mary is narcissistic and selfish, with her luxury lifestyle adding insult to injury. As Phaedra Parks once said, "Something in the buttermilk ain't clean." Fans want to know how Mary affords her high-end lifestyle when she should be healing the sins of her followers. Can I get an amen?! 
TELL US – IS MARY COSBY'S LUXE LIFESTYLE PROBLEMATIC? HOW DO YOU THINK MARY FUNDS HER LIFESTYLE?