As we enter the fall months, Halloween is fast approaching with her ghouls and monsters to fear. With that said, another addition to the Real Housewives Ultimate Girls Trip is almost upon us, but who would your nightmare cast be? As you think hard about your choices, remember that this horror-filled season's cast would be so unhinged and dark it would threaten to forever end the Real Housewives franchise.
The women would cause chaos in their wake, crossing lines and leaving fans' jaws on the floor. Insert maniacal laugh here—Bwahaha. We could even change the name to Real Housewives Ultimate Girls Trip: Inferno. It has a nice ring, no? So, if you are ready for the challenge, let's see who would make the cut. 
LeeAnne Locken
The beacon of darkness that is LeeAnne Locken would spearhead the nightmare series, as she had multiple controversial moments while starring on the Real Housewives of Dallas. One of LeeAnne's famous storylines was that the socialite kept constantly calling co-star Kary Brittingham a "chirpy Mexican" and mocking her accent while talking behind her back. LeeAnne had a way with words but also was great at threatening her co-stars. She once told Brandi Redmond that she wanted to hurt Cary Deuber.
In a hot mic moment, LeeAnne revealed, "She's gonna come for me one day, and it isn't going to be pretty. Her husband gets his di*k sucked at The Round-Up. I know the boys who did it, I didn't grow up with a silver spoon in my mouth. I grew up with a lot of things in my hands, and they're not knives. They're just hands. But they work quite well." Imagine if one of her housemates angered her while on the nightmare girls' trip. Things could get messy. 
Mary Cosby
It is obvious why Mary Cosby was brought back to the Real Housewives of Salt Lake City. The mother of one is mean to the core and never has remorse for her snide comments, often leading some to think she is Lucifer's mistress. The "no crumbs" Mary literally doesn't give a fu*k about those around her. She no doubt wouldn't care about those on the same girls' trip as her either. 
Mary could easily offer a one-day course on how to become a cult leader after inheriting the Faith Temple Pentecostal Church. Former members of her church have fled, claiming "extreme religious trauma." Lisa Barlow revealed via a friend named Cameron Williams that Mary was asking for money from prisoners, saying, "Is it a cult? Yes. Does she call herself 'God?' Yes." What's more scary than sharing a house with someone who has a messiah complex? 
Michaele Salahi
Although the Real Housewives of D.C. didn't last long, Michaele Salahi sure made an impression. The clearly narcissistic Bravo star often lied about her life and even snuck into President Obama's first state dinner with no invitation.
Michaele and her ex-husband spent two hours undetected on the White House grounds and even taking a photo with Joe Biden. The couple put the life of the leader of the free world in jeopardy and didn't bat an eye. Michaele single-handedly ended a series, and she can do it again!
Aviva Drescher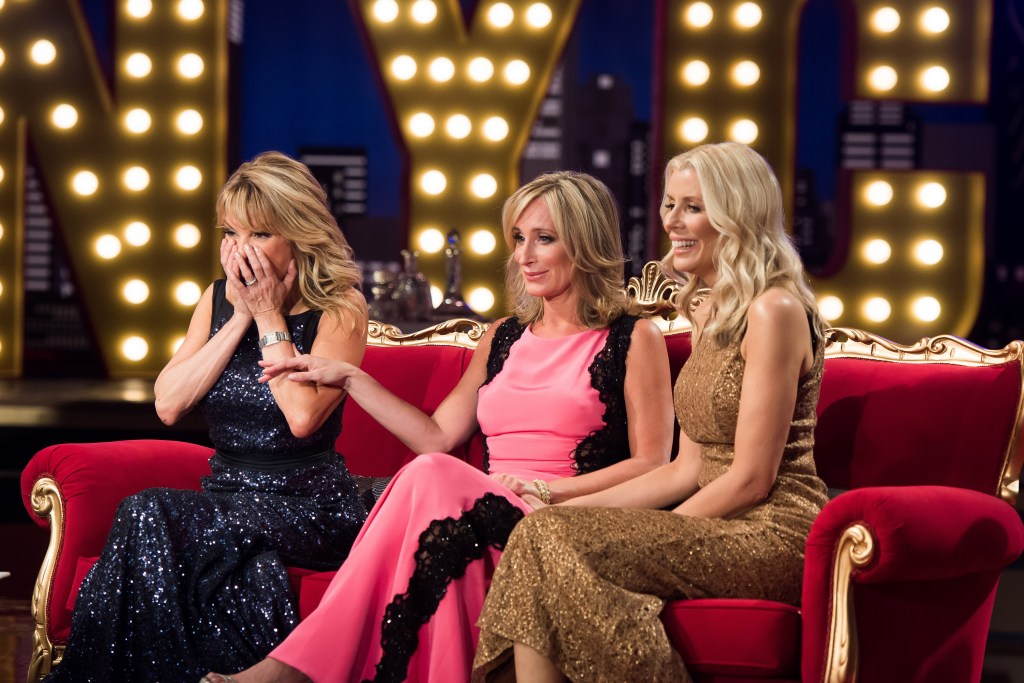 Worse than Malificent, Aviva Drescher would keep everyone in a bundle of nerves as they feared for their dinner, hoping she wouldn't chuck her wooden leg on it. Aviva's presence would guarantee at least two dinner parties from hell and at least one physical fight, especially because Aviva probably smells like a hospital, and Mary would lose her cool. 
This cast could all be placed in a Holiday Inn Express, which would lack the creature comforts of home. Each woman efficiently acts as the seven deadly sins, with wrath, greed, envy, and pride already being accounted for. The episodes would be jarring, but it would give viewers a lot to talk about. It is safe to say that there would be no kumbayah or handholding but rather plenty of backstabbing and women trying to assert themselves amongst like-minded cast members. 
TELL US – WHO WOULD YOU HAVE IN YOUR REAL HOUSEWIVES NIGHTMARE CAST LINEUP?