Previously on Real Housewives of Salt Lake City, Monica Garcia's mom took her car away to punish her, Angie Katsanevas and Monica made peace with each other and Lisa Barlow and Monica had a big fight at Whitney Rose's Prism Pop-Up event. Do you see a theme here? We might as well start calling this show the Monica Garcia Show. But if last week was all about Monica, this week's all about Lisa. Here are some of the highlights from RHOSLC Season 4, Episode 10: "Mormons Get a Bad Rap."
Whitney confronts Lisa about her "poor behavior"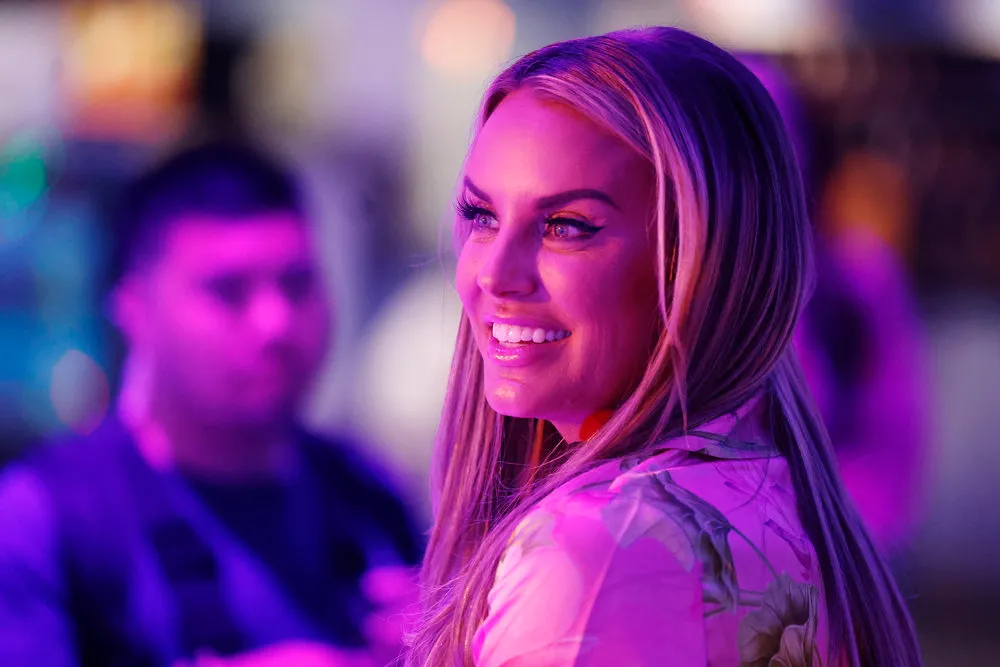 Lisa pulls up to Whitney's house in her black Porsche Panamera. Justin's away on a business trip and Whitney's exhausted from back-to-back events, so she's in her jammies.
As they settle down with their snacks, Heather Gay calls Lisa. She wants Lisa to introduce her at her upcoming book tour event. Lisa can even sing if she wants to (God help us all). She tells Heather, "I'm in. I love it."
As soon as she hangs up, Whitney says, "Now I think we have to read the book." Really? None of them has read their friend's New York Times bestseller? What kind of friends are they?
"At least the parts about us," Whitney corrects herself.
Whitney brings up her disastrous pop-up event. "What the f*ck happened? … I'm mortified that [you and Monica] behaved that way at my [event]."
"I did not start that," Lisa says.
"I don't care who started it," Whitney answers. "You both should have enough self-awareness and self-control to realize that you're screaming and yelling at my business event."
Lisa gets defensive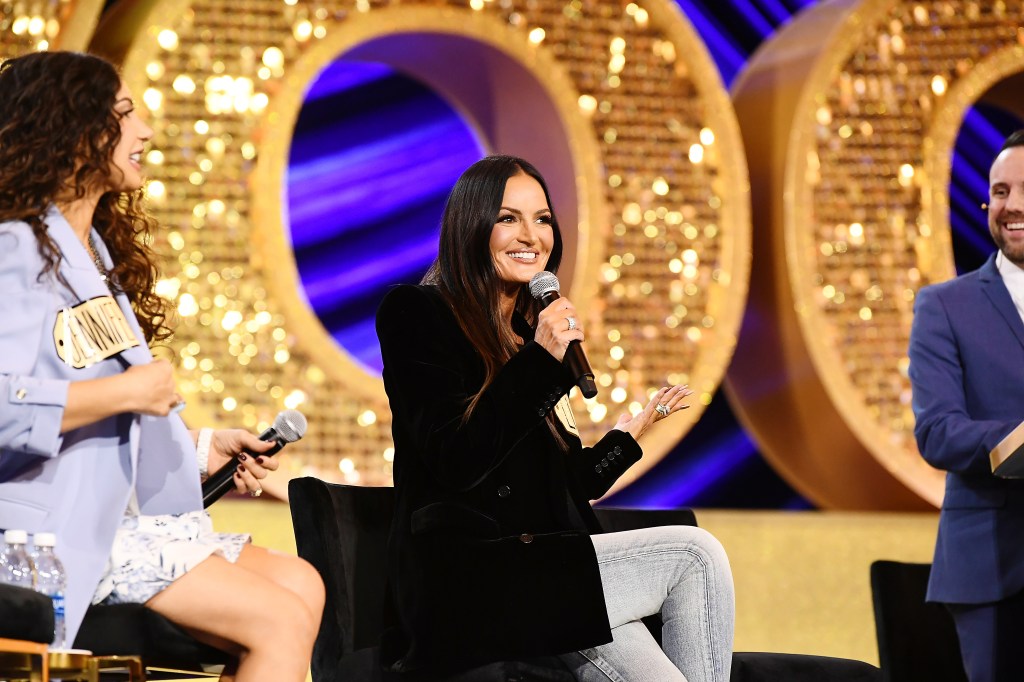 Of course, Lisa gets defensive. "Okay, so it's my fault Monica's ridiculous," Lisa responds.
Whitney actually does hold Lisa a little more responsible because they've been friends longer and she should know how important this event was to her.
"Are you kidding me?" Lisa says in a confessional. "You of all people should not be talking to me about event etiquette. Did you forget about Coach Shah's birthday party? And you're, like, chastising me? Maybe I should be mad at [Whitney] for having a cash bar and no food."
Whether or not it's sincere, Lisa finally apologizes to Whitney for her behavior. "I'm so sorry that happened at your event," she says. "I'm responsible for staying." Whoa! An admission of responsibility. This is huge.
But in addition to being triggered by Monica, Lisa was also confused as to why Angie was being so nice to her. She totally lost it when she saw them hugging at the end of the evening. "What the f*ck are you doing?" she asks.
"It can be very difficult to talk to Lisa," Whitney says in an interview. "Lisa can only see things from her perspective. And if you don't agree with that perspective, she takes it as. you are against her." Wow. Who knew Whitney Rose could be so perceptive? I'm stunned.
Whitney asks Lisa to watch her language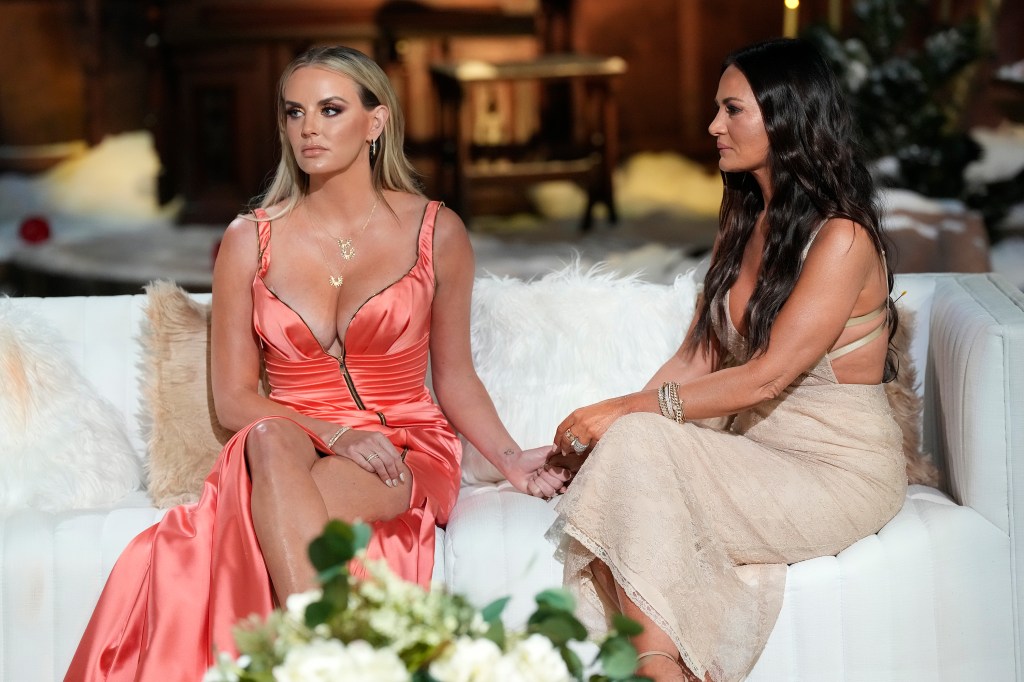 As Lisa gets more heated, her voice rises and she peppers her words with a lot of profanity. Soon we see Whitney's 10-year-old son Brooks peeking around the corner to make sure his mom is okay.
"I swear in front of my friends, but I really don't talk like that in my home," Whitney cautions Lisa. "I think that [the kids] are getting upset because they think you and I are mad at each other." She asks Lisa to lower her voice and watch the language.
"Understood," Lisa says about seven times, as Whitney's still talking.
"Oh, my God, like, all of a sudden [Whitney's] Emily Post, and I'm gonna explain to you how you should behave," Lisa complains in a confessional. "Well, let me get you a copy, bitch, 'cause the first rule is don't make your guest feel uncomfortable." And right next to it is, "Respect the house rules when you're in someone else's home," so shut the f*ck up, Lisa.
Heather visits Mary's home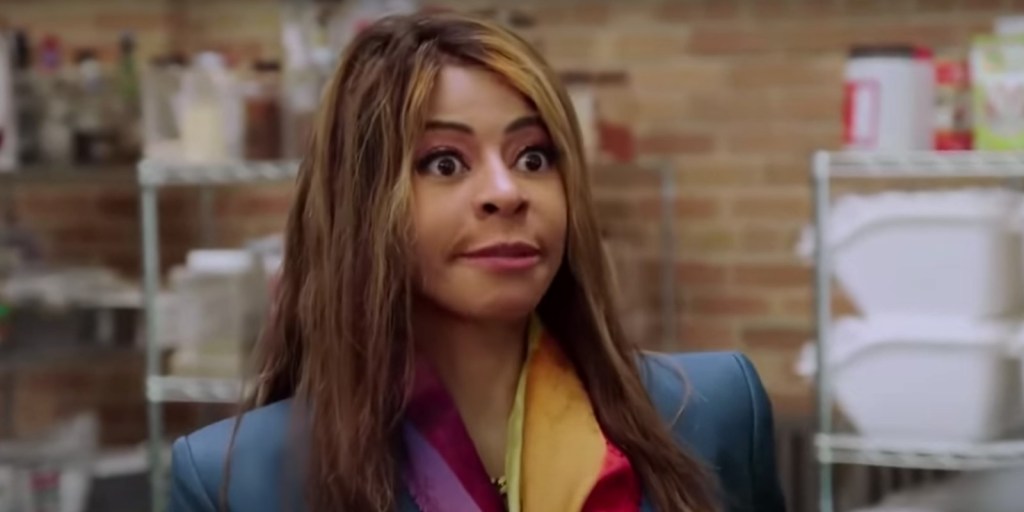 Heather's excited to visit Mary Cosby's home for the first time ever. "When Mary invited me to come see where she lives, there was no question," Heather interviews. "Grandpa Joe gets out of bed for two reasons: Willy Wonka's Chocolate Factory and Mary Cosby's House Tour."
"Mary's decor is exactly like Mary's personality," Heather adds. "You never quite know what you're gonna get. Green carpet, Chanel pillows, Dr. Seuss chairs from Whoville." Let's just say Mary's design style is eclectic.
Now that Heather's no longer under Jen Shah's thumb, Mary wants to get to know her better. "And I wanted to talk to her about what she put about me in her book," she adds. There it is.
Mary jumps right in, "I read the part that you wrote about me."
When Heather asks if that's the only part of the book she read, Mary pretends to have "skimmed through it." But she remembers that part "because it wasn't true."
"Every word was true," Heather insists.
"Mary was equal parts elusive and forthcoming, engaging and disinterested," Heather reads in an interview. "I agreed with anything and everything she said. And when she corrected my grammar, my pronunciation, my diet and my physical appearance, I hung my head in shame and thanked her sincerely."
Mary objected to being described as "boujie and poised."
"Miss Mary, you are boujie and poised!" Heather responds. Heather was also hurt when Mary said she "looked inbred."
"Do you think I look inbred?" Heather asks.
"I do," Mary says. Yikes. There is just not a diplomatic bone in Mary Cosby's entire body.
Finally, Mary says, "If that bothered you, let me apologize now. I just was angry, and I'm sorry. I would never want to intentionally hurt you … I'm so proud of you."
Heather's book reading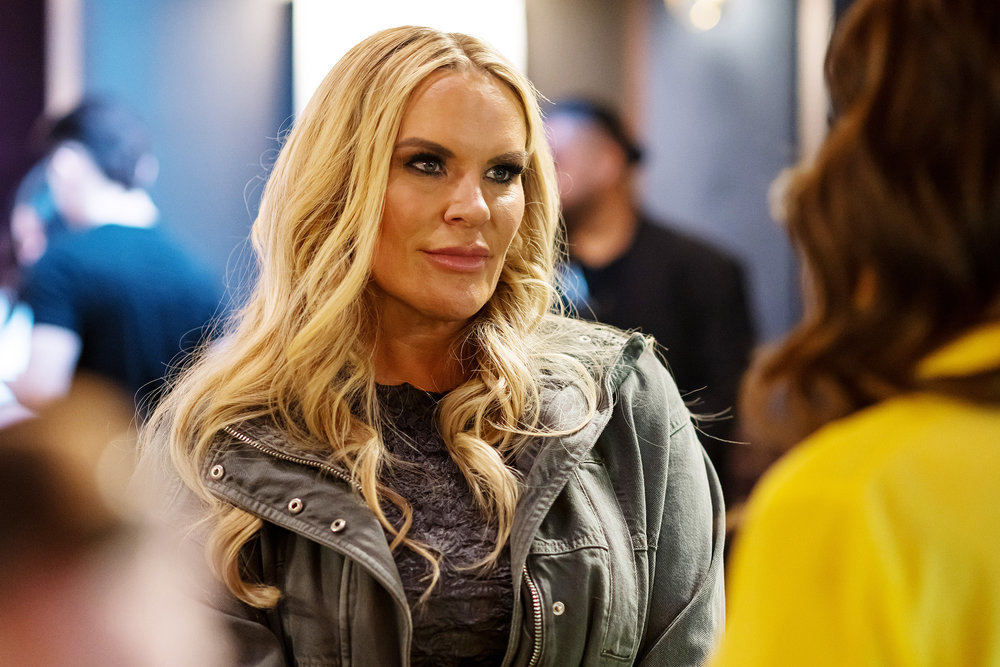 At Heather's book event, Monica sees all the bottles of Vida Tequila on display and asks the bartender if it would be possible to get a drink that doesn't contain Vida. LOL! Lisa Barlow slam.
She fills Meredith Marks in on what happened between her and Lisa at Whitney's event. Lisa made the comment that "even Monica's own mother didn't want her" during their argument, which made Meredith's eyebrows shoot up in shock. That was really below the belt. Meredith suggests that going forward, it might be better for Monica to try to "give a response" to Lisa, rather than to be so reactive all the time.
"That sounds healthy," Monica says, "so I probably won't do it," making Meredith laugh.
Lisa comes onstage to introduce Heather. Of course, she has to make it all about herself, so she announces "a rendition of my hit single, Away in a Manger." Are you kidding me?
Lisa notices Angie and Monica laughing and gets offended. "Whose side are you on, Angie? Like, you're sitting there snickering with Monica, as I'm up here supporting our friend?"
Halfway through the song, she says she's "bored" and stops singing (thank God). She introduces Heather, who comes out with the choir she formed, Local Vocal. They lay down a beat for Lisa to rap about Heather's book, and it is gawdawful. Lisa has no sense of rhythm. She should never rap again. I'd like to remind Lisa of Emily Post's first rule: "don't make your guest(s) feel uncomfortable."
Angie and Lisa talk it out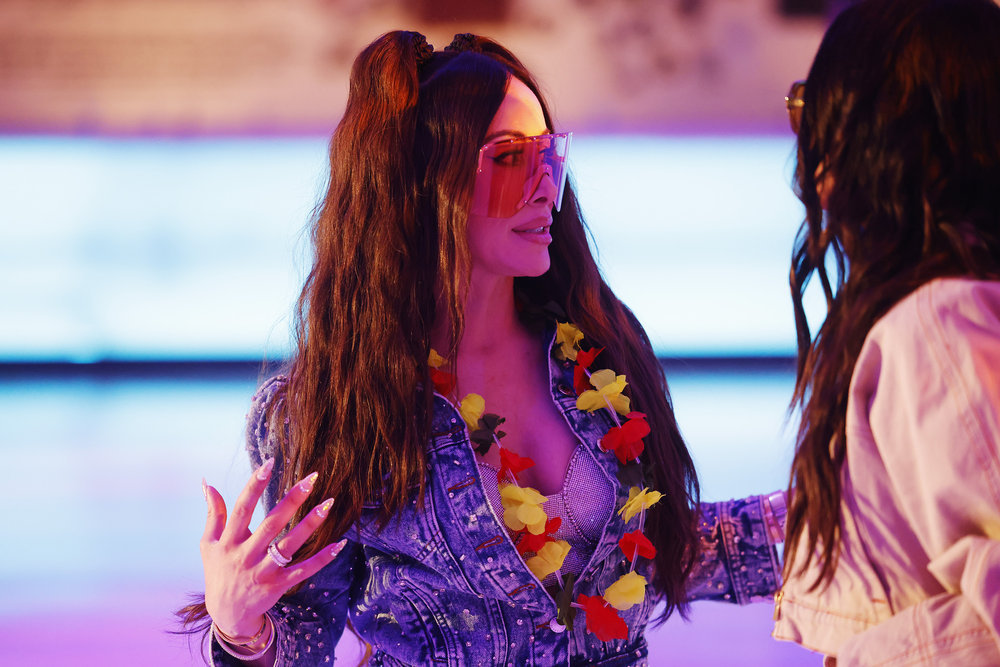 Lisa feels "frustrated" with Angie, so Angie comes to Lisa's to try to work things out.
"I know you're upset," Angie tells Lisa. "You feel like I'm taking [Monica's] side."
"I did not feel like you're taking Monica's side at all," Lisa responds. "What bothers me is that you tell me that you don't like Monica … that you're not really that close with her. What is this all about then? … It's confusing for me."
"You're right, all of that is true," Angie says. "But … she asked for a sit-down to talk about what happened at my house at Greek Easter."
"Things left good with us," Angie continues, "and that's why I'm trying to move forward with her. There was some resolve."
Angie's been afraid to tell Lisa that she made up with Monica because Lisa gets so upset.
"Your insecurities about telling me stuff is not my problem," Lisa says.
In a confessional, Lisa elaborates, "It is such a f*cking copout to say I'm the reason you're not telling me something. You're the reason you're not telling me something. You're weak, you're afraid and you're a liar." Yikes.
"That's on you if you're not honest with me," Lisa adds. "I don't want you to feel like you have to have secrets from me … I don't ever want you to feel like you can't tell me something."
"I've been on eggshells … 'cause I've been concerned about your feelings," Angie says, "and It's backfired on me … I'm sorry."
"Same," Lisa says. "So we're good." At least until Angie finds out all the nasty things you said about her in your confessional.
Real Housewives of Salt Lake City airs Tuesdays at 8/7c on Bravo.
TELL US – WHAT DID YOU THINK OF REAL HOUSEWIVES OF SALT LAKE CITY SEASON 4, EPISODE 10? DO YOU THINK LISA IS A HIGH-MAINTENANCE FRIEND?