Kyle Richards is really getting a clear view of things lately, and that includes the issues in her marriage. The Real Housewives of Beverly Hills star spilled the tea about her journey to sobriety on last night's episode.
While having lunch with Dorit Kemsley in Las Vegas, Dorit tried to dig into why Kyle decided to ditch alcohol and dive into a health and fitness makeover. Unexpectedly, Kyle revealed that those very lifestyle changes were something that put her and Mauricio Umansky's 27-year marriage to the test.
Kyle's made lots of lifestyle changes to "be really clear" about everything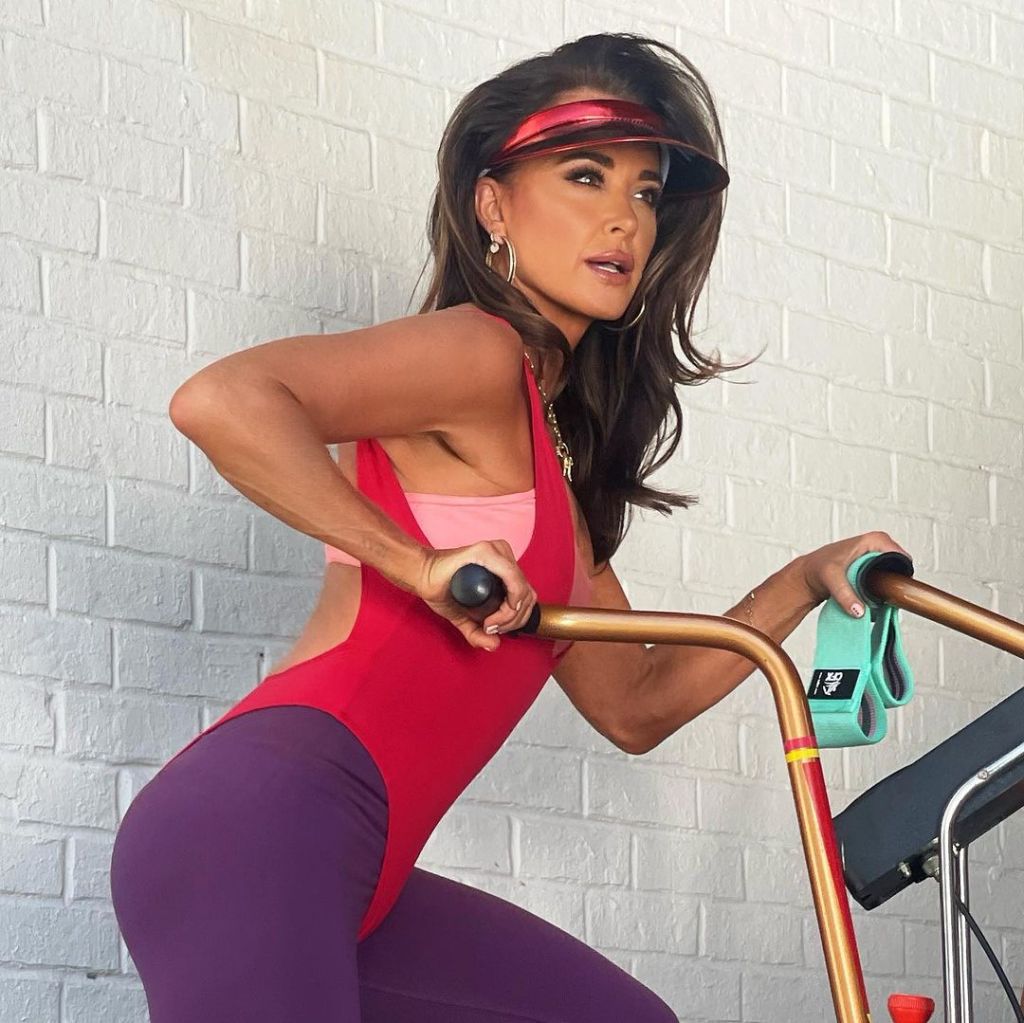 Dorit began the conversation by asking if Kyle's health kick, break from drinking, and taking a step back was a way to protect herself and regain control, especially after the explosive fallout with her sister Kathy Hilton in Season 12.
"That's traumatic," Dorit pointed out. Kyle, not claiming to be a shrink, responded with, "Maybe. I just feel the need to be really clear right now about everything."
Kyle says her new lifestyle hasn't lent itself well to Mauricio's
The conversation then shifted to Kyle's ongoing marital issues with Mo. Kyle admitted that their relationship had been strained lately, citing unmet expectations and Mauricio's love for partying as contributing factors. She explained, "Sometimes it's like I don't want to go to these parties."
In a confessional, Kyle emphasized how her alcohol-free lifestyle was impacting her relationship with the real estate mogul. She highlighted the clash between Mauricio's social obligations in his sales job and her desire to stay home and read, especially now that she doesn't drink anymore.
Dorit asked, "But if this is the direction you want to go, do you ever worry about the future? How do you sustain a marriage?"
Kyle couldn't hold back the tears as she got real about the crumbling state of her relationship. "I think with the way my relationship is right now, I'm not happy," she confessed. "I'm sort of now working on myself inside, and I feel like he's very focused on his work."
"So, I feel like in that aspect, we're kind of growing in different directions. I don't want to wake up a few years down the road and be like, 'Who are you? What are we supposed to talk about now?'"
They do seem to have become different people: Kyle's a gym rat and loyal Morgan Wade groupie, and Mo's a Dancing With the Stars castaway who may be playing the field with a few different blondes.
As Season 13 continues, we'll most likely see if alcohol was the sole point of contention the couple has been battling. Or, maybe there's more to the story.
The Real Housewives of Beverly Hills continues Wednesdays at 8/7c on Bravo.
TELL US – DO YOU THINK KYLE'S SOBRIETY IS THE MAIN THING THAT CONTRIBUTED TO HER AND MAURICIO'S SEPARATION?