Real Housewives of Salt Lake City star Heather Gay likes being a New York Times bestselling author. She likes it so much that she's already planning to write another book.
On Season 4, Episode 10, which aired November 14, Heather hosted a book reading event and shared her plans to keep writing. She wants to continue connecting with all the people who have been through similar experiences and have shared those experiences with her.
"I never imagined that I would write a book," she told her guests. "And I never imagined that that book would be so well-received."
Heather's new community may lead to another book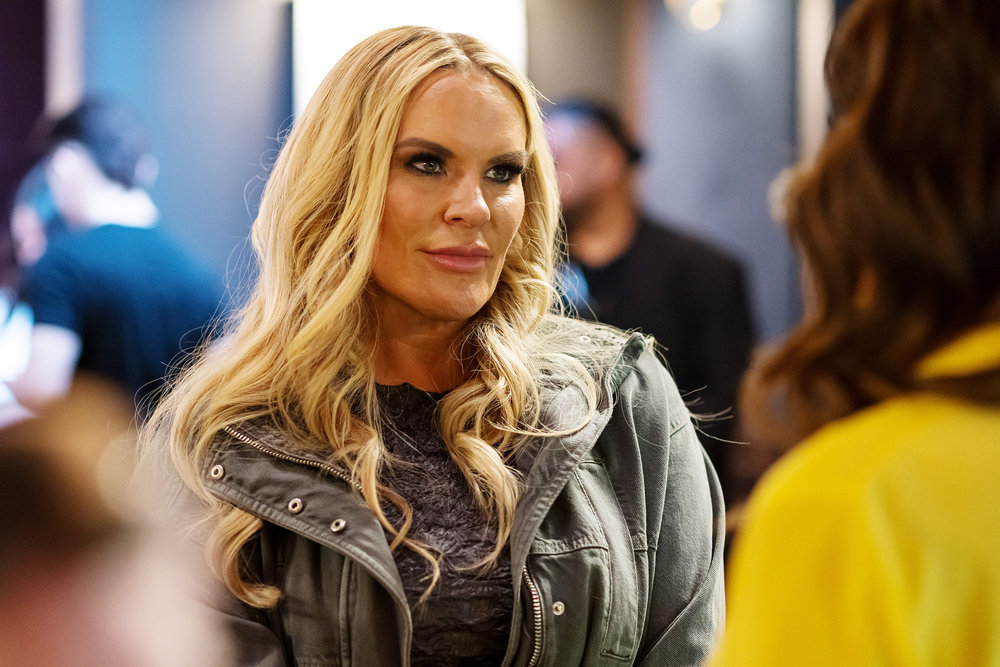 Since her book came out, Heather's met so many people whose stories mirror her own. She's connected with others who grew up in the Mormon Church and eventually decided to leave. The loss of her community, when she left the church has been difficult for her. But now she feels that she has a new community.
"I feel connected to these people," the Beauty Lab + Laser owner explains. "I feel like they are the community that replaced the church in my life."
Though she never imagined writing a book or becoming a New York Times bestselling author, Heather loves her new title. "I can't believe that someone asked me to write a book … that people read the book … [and] that people loved the book. I don't want it to end," she gushed. 
"I want to keep doing this, and I want to write a second book, and I want to write a third book," she adds. "And I want to keep exploring, like, who I am and why I feel the way I do, and hope that it reaches other people, too."
Though Heather's daughters faced some backlash at school following the release of her first book, they assured her it was nothing they couldn't handle. The girls are fully supportive and proud of their mom's continued writing career.
The Real Housewives of Salt Lake City continues Tuesdays at 8/7c on Bravo.
TELL US – DID YOU READ HEATHER'S BOOK? WHAT DO YOU THINK OF HER AS AN AUTHOR? WHAT DO YOU THINK HER NEXT BOOK WILL BE ABOUT?