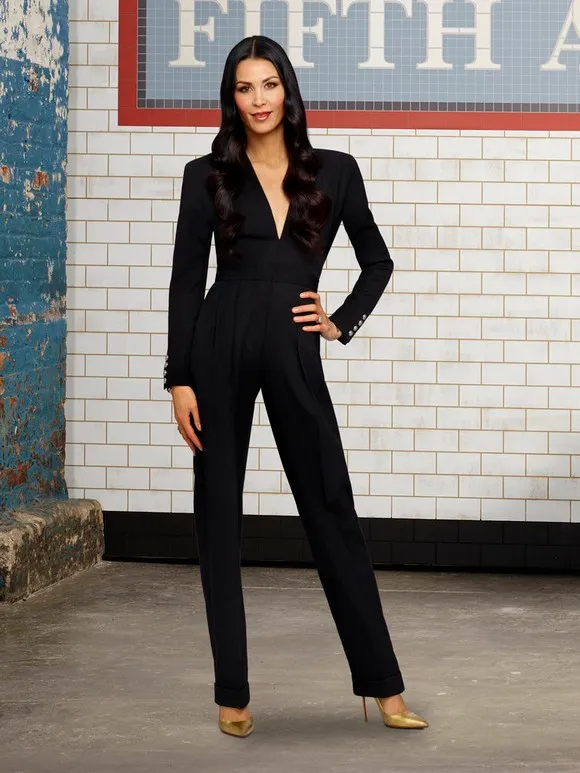 Two things I never thought I'd say: First, I am totally digging the insanity occurring on this season's Real Housewives of New York. Second, Jules Wainstein is growing on me, and dare I say, she makes a lot of sense?!? Crazy, I know. The ladies of Manhattan have always been entertaining to me in a boring sort of way, but the drama Dorinda Medley and her oily beau John are facing with friends Bethenny Frankel and Ramona Singer is making it some must-watch television.
To me, Jules is like a younger, skinnier (who knew that was possible?) Carole Radziwill. While she may be a bit flighty and clearly lacks a tad bit of self-awareness, Jules is trying to stay above the fray while voicing her opinions. After this week's episode, Jules is dishing on that terribly awkward dry cleaning soiree, the painfully uncomfortable nanny interview, and Sonja Morgan's tipsy attempts to pay the bills which caused Bethenny to unleash a ruthless smack down.
CLICK THE CONTINUE READING BUTTON FOR MORE!   
In her Bravo blog from this week, Jules sides with Dorinda while diplomatically scolding John. She begins, "So I'm gonna agree with my dear friend Dorinda: A person's actions might be correct and well-intentioned, but when you are reactive without thinking things through, it undermines your actions," continuing, "A man should never let another man be crude and disrespectful to any women (or men) at his party, but a man should also never aggressively put a hand anywhere close to a woman's face or body. But people can be reactive, and people make mistakes."
Equating laundry-gate to her own issues with her ghosting nanny, Jules adds, "For my part, I sometimes get nervous and make dumb jokes when I'm reacting to a stressful or uncomfortable situation. For example, my nanny very suddenly quit without even saying a goodbye to my kids who adored her — that was painful for me because as a mother I'm supposed to protect my kids from pain and disappointment and I failed to do that."
Anticipating the response from her statement, Jules writes, "Before the mommy wars begin, please let me say that I take my responsibilities as a mother very seriously, and I spend a tremendous amount of quality time with my kids. But like any good CEO, I need help running the little empire I call home, so I've learned how to delegate, and I don't think any mom — not the stay-at-home mom, working mom, mom with no nanny, mom with two nannies, tiger mom, free-range mom, mom who meditates, mom who medicates — needs to justify how much or little help she needs to be the best mom she can be."
Jules concludes with a theme not often recognized in the housewives franchise, but we'll cut her some slack since she's a newbie. Calling on women to build up one another, Jules asserts, "We all need to support one another — mothers, sisters, friends, women in business, women on the street, women in the powder room, women at the grocery store, women on the Internet. I love watching Sonja take a bold leap into a new business venture and wish her and every other female entrepreneurs all the success in the world! There is no monopoly on success or happiness, and I still believe that imitation is the highest form of flattery, so why not mentor one another, support one another, encourage one another? Let's make ourselves relevant by lifting each other up, not shaming each other down. We may not all be Dora the Explorer or Mickey Mouse, but we are all doing our best."
So there you have it…is Julianne Wainstein RHONY's voice of reason? Actually, it isn't all that strange to consider…it's not like she has much competition for that role!
TELL US – WHAT ARE YOUR THOUGHTS ON JULES SO FAR THIS SEASON? AM I ALONE IN THINKING SHE MAKES A LOT OF SENSE? 
[Photo Credit: Heidi Gutman/Bravo]