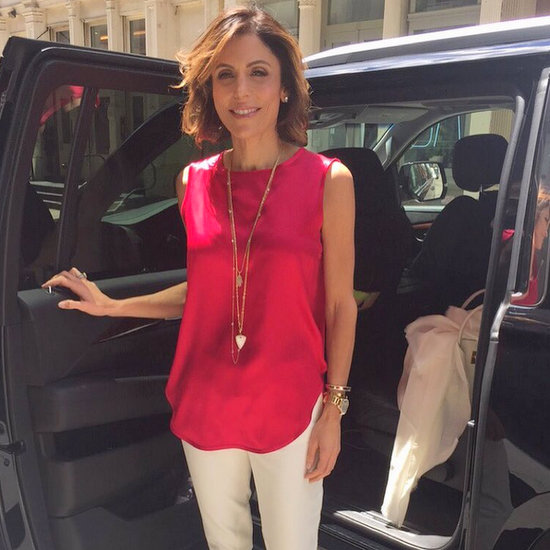 After what feels like five bajillion years, Bethenny Frankel's divorce is finalized! Jason Hoppy's attorney confirmed that the final divorce settlement had been signed, sealed and delivered today.
Jason's attorney shared, "Jason is thrilled that this chapter of his life is over; he is extremely pleased with the settlement that was reached. Jason looks forward to the future and enjoying that time privately with family, friends and most important to him, his daughter."
The terms of the settlement are confidential.
This news might explain why Bethenny headed to Vegas this weekend with her special someone – to celebrate! She shared on her radio show that were going just for fun – to enjoy massages and just relax and hang out. If I was Bethenny, I'd be celebrating this all month long, at the very least.  After a weekend of R&R in Las Vegas, she was headed over to Los Angeles with Bryn for the week.
RELATED: JASON FINALLY VACATES THE TRIBECA APARTMENT
Congrats to Bethenny for finally, finally, finally getting to put this long and drawn out situation behind her, for the most part. 
TELL US – CAN YOU BELIEVE THIS IS FINALLY OVER? IS IT SORT OF KILLING YOU NOT TO KNOW THE TERMS OF THE AGREEMENT? 
Photo Credit: Instagram
Save