If it seems like we've been hearing about Kandi Burruss and Todd Tucker's restaurant construction forever, it's probably because we have been. During the latest episode of the Real Housewives of Atlanta, Kandi revealed that the deadline to complete the restaurant has been pushed back a few times.
Well, now the Old Lady Gang restaurant is finally finished. Sadly, the restaurant is not actually open for business, but all of the finishing touches are in place so I'm sure that it will be up and running soon enough.
CLICK "CONTINUE READING" FOR MORE!
Kandi shared the big news on her Instagram page with a picture of the always outrageous Mama Joyce and two of Kandi's aunts, whose cooking help inspired the restaurant.
Along with the photo, Kandi wrote, "I love the @oldladygang! Our restaurant is finished. I can't wait for you to see how it turned out." I'm sad this didn't happen while the season was filming, but I'm sure the opening and restaurant progress will be heavily documented all over social media.
Kandi also gave a shout out to her husband and business partner in this venture: "@todd167 has done a great job. We're not open yet but I'll be sure to post when we are! #OLG OldLadyGang.com."
Although the timeline on this project seemed very unclear, the fans should have seen it coming – especially if they follow Todd on Instagram. He shared a sneak peak at OLG on his Instagrag, adding, "Just putting the finishing touches on OLG's! What do you want to see on the menu?"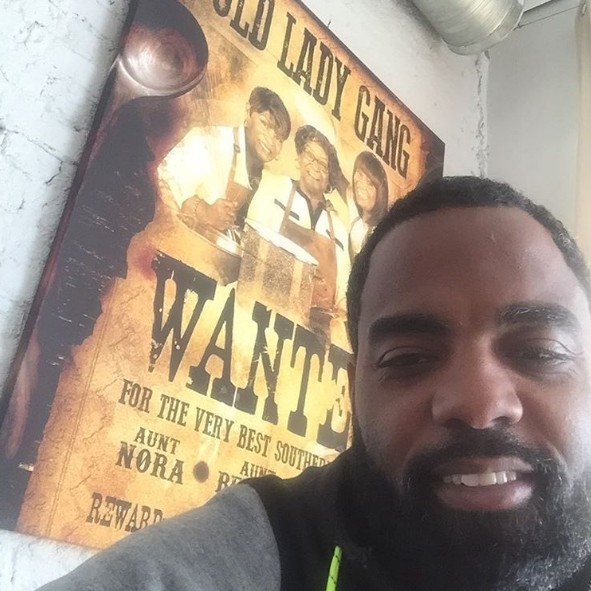 I wish that the reality TV cameras were rolling during this part of the process because I would love to see Kandi, Todd, and Mama Joyce collaborating on this business venture.
TELL US – WOULD YOU GO TO KANDI'S RESTAURANT IF YOU LIVED IN THE ATLANTA AREA? DO YOU THINK IT IS GOING TO BE SUCCESSFUL?
[Photo Credit: Instagram]
Save
Save