In just under a year, Melissa Gorga's business arrangement with Jackie Beard Robinson and envy boutique fell apart. Jackie wants to share her side of what happened and also wishes the Real Housewives of New Jersey star the best on reopening the store in time for the Spring season.
Jackie shared, "Just to clarify a couple things, Melissa and I were partners. I decided that I wanted out. In the termination agreement we've been working on for months, we decided that I would take all of the inventory and I was going to liquidate the store… because I basically own everything."

You can see in this photo that even some of the fancy fixtures are now gone..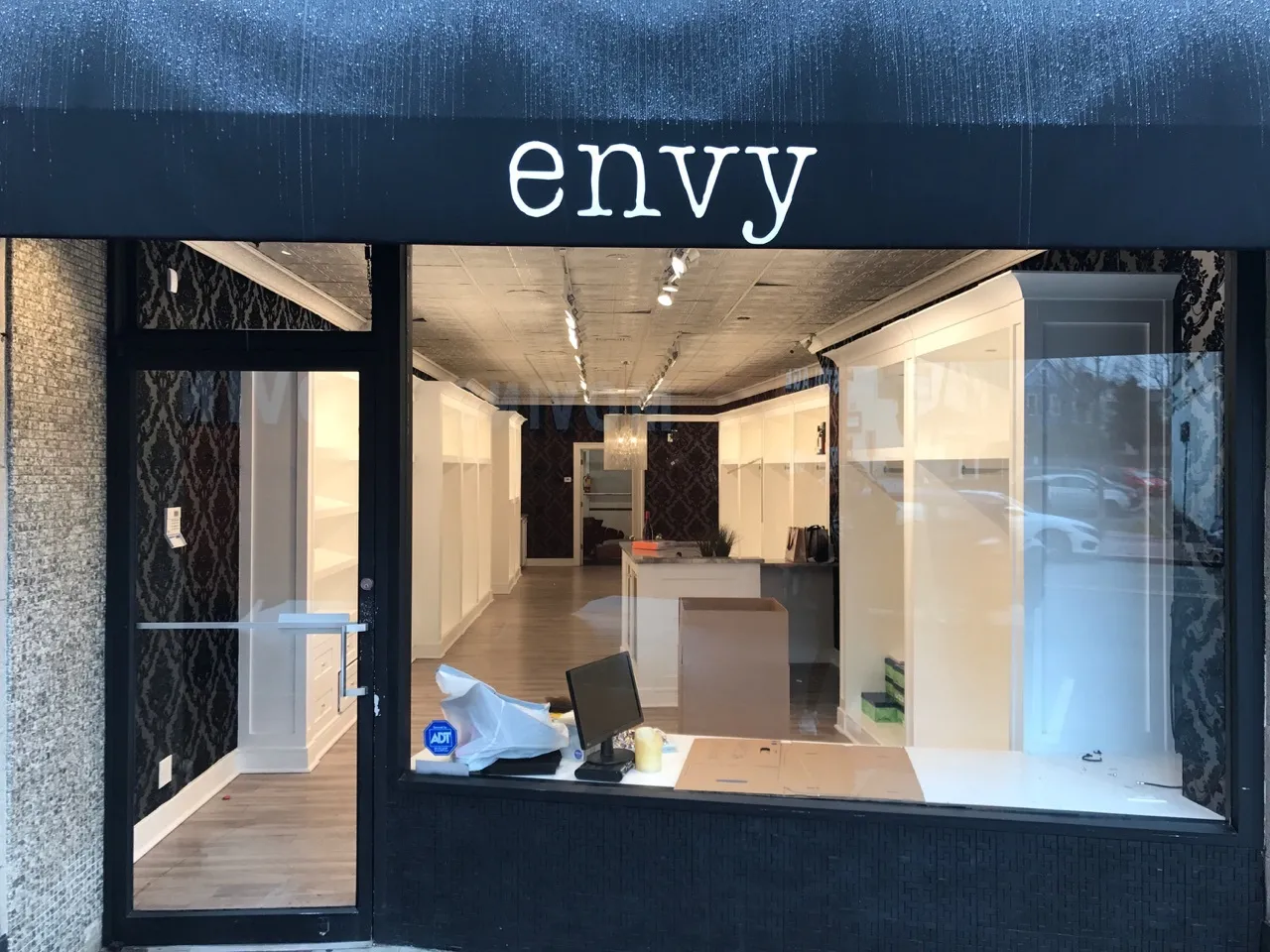 Jackie continues to explain her side in an interview with Too Fab, "You have people that quite frankly don't understand business… That's what I think ended our business relationship. I think a lot of inexperience in business was her biggest issue. You can only lead a horse to water, you cannot make them drink. She could not comprehend what I was trying to do. She couldn't comprehend what the lawyers and the accountants were telling her. The bottom line is: I did Melissa Gorga a favor. I cleaned out that store a month early so she could get her s–t ready. Now she has a month to get it ready to sell her spring clothes in February."
She explains that the sale with Kim DePaola is not to make Melissa angry, it's just to get the shit sold. "I am not in business with Kim D. I'm no way siding with Kim D. to pick on Melissa Gorga or shove it up her ass. She's going to help me liquidate this merchandise because I didn't want to do it in the store with Melissa standing over me."
Jackie's issue is with Melissa not doing the job to Jackie's expectations, "What she didn't do was do her job, properly, that's what I'm upset about. She didn't post the proper things and listen to what I had to say. She thought she knew it all, so let's let her see how she does. I wish her the best and maybe she's a lot smarter than I give her credit for." Read her full interview here.
In Melissa's defense, she did post to their Instagram page a lot. It might not have been Melissa personally posting every one of them, but she did model the clothes, promoted them by wearing them to events, and shared sales quite a bit online.
I can understand that being in business with a partner is no easy feat. Personalities clash and having differing thoughts on how to handle the business can be stressful. So, it sounds like this dissolution is for the best.
Melissa posted to Instagram this morning:

TELL US – WILL MELISSA REOPEN THE STORE? WILL IT DO AS WELL WITHOUT JACKIE'S GUIDANCE?
Photo Credit: Manny Carabel/FilmMagic/Getty Images
Save
Save
Save
Save
Save
Save
Save