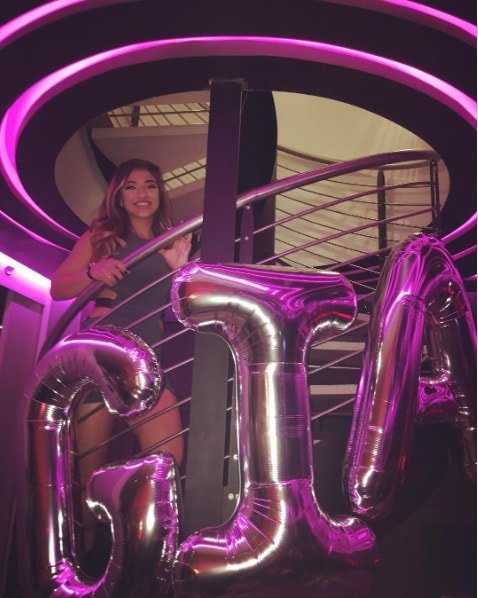 It's hard to believe that Gia Giudice just turned 16. We watched Teresa Giudice's oldest daughter grow up on TV and now she's the most mature and sane person on Real Housewives Of New Jersey.
This weekend, with her father Joe Giudice in prison, Gia celebrated her Sweet 16 with a lavish party thrown by Teresa. Gia looked gorgeous and it seemed like a lovely party fully sponsored by a zillion different businesses and probably Bravo too. At least this party had far less drama than the time she turned 13…
You can check out photos of Gia's Sweet 16 below!
CLICK CONTINUE READING FOR THE PHOTOS!
RELATED – Gia's Early Days On RHONJ!
Interestingly I don't see any pics of Melissa, Joe, and their kids at Gia's party.
RELATED – Gia Wants Nothing To Do With RHONJ Or Fame!
HAPPY BIRTHDAY GIA! 
[Main Photo Credit: Instagram]