The curse of marriage and reality TV strikes again! Kelly Dodd announced today that she is divorcing husband Michael Dodd (again) after 11 years of marriage.
"Our marriage is over, I'm out of there!" a gleeful Kelly confirmed in a statement. "It's best if we went our separate ways and concentrate on our daughter."
It's no secret that the Real Housewives Of Orange County star is unhappy. In fact Kelly and Michael had a failed attempt at divorce a few years ago. During the unresolved two year process Kelly became engaged to another man and Michael got labeled a narcissist. Strangely they still got back together. Kelly was immediately open with her co-stars about her marital issues, and was subsequently accused of cheating. Multiple times.  I mean, even vaginal rejuvenation couldn't fix them!
I personally believed Kelly was using the show as a way to gain income and independence before calling it quits again. Hopefully this time it sticks.
RELATED – Michael Unhappy That Kelly Shared Marital Problems On RHOC!
Kelly is currently in Germany vacationing with friends (photos below) and told The Daily Mail. "We've have problems for years and I've had enough, I'm done with our marriage." She added, "right now we are both miserable and it's not good for either one of us, let alone our daughter."
She insists there was no straw that broke the camel's back, just that over the last year there's been more downs than ups which confirmed that the marriage can't go on. "It's just a case where two people can't get along. We aren't good together, maybe we'll better to each other when we are divorced and are friends."
Recently revealed information shows that police have been called to Kelly and Michael's Newport Beach home in July – and 11 additional times in 2017! In fact, six of those times were during a three-day period. YOWZERS.
Kelly is hoping divorce proceedings will resume where they left off oh-so many years ago, and her marriage will therefore be over ASAP. "I filed for divorce against Michael in 2012 and we never had any resolution, the case is just sitting there. So I'm going to ask my attorney to file a motion so I can get a bifurcated divorce," she shared. "I want out of my marriage as soon as possible. We can figure out the financials of our divorce down the road." Dang – not even going to haggle over money! I wonder if there was a recent incident that she's hiding…? #ReunionTellsAll
We should've suspected something was up – for months there's been no photos of Kelly with Michael on her social media! However, good for Kelly for being aware enough to finally recognize that sometimes it's better to get along apart, than fight constantly together. Hopefully Shannon will get some inspiration, and hopefully Kelly's divorce won't end up like Tamra Judge's!
You can see photos of Kelly's escape to Germany below.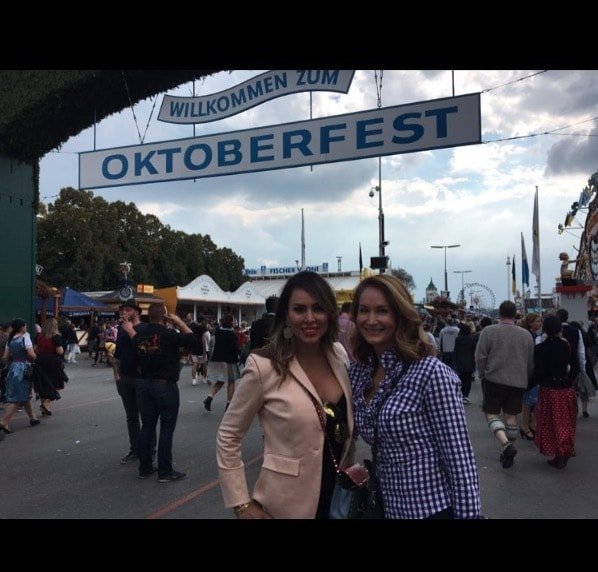 "Having so much fun with @xtinamunich," Kelly shared from Munich. [Credit]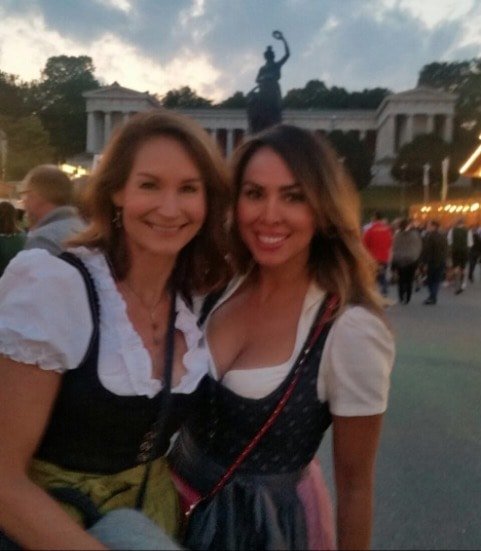 "In our Dirndl's!!" [Credit]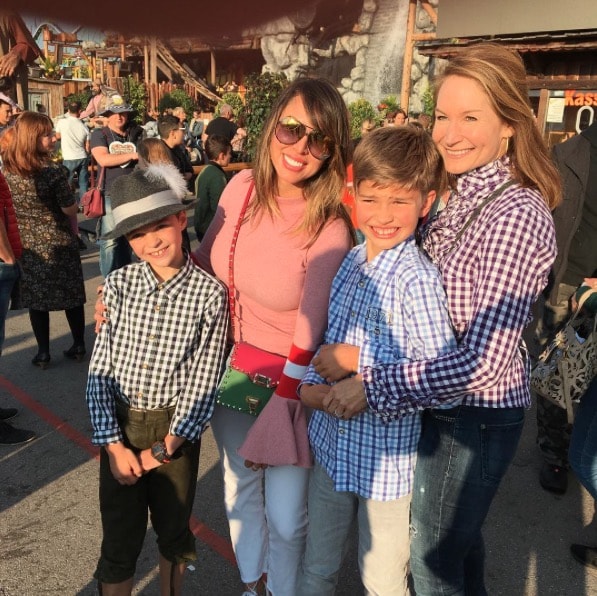 "With my loves in Munich!! So lucky to have such nice loving people in my life!! Thank you @xtinamunich for your warm hospitality and showing me Germany and Ocktoberfest!! I'm truly grateful to have all you in my life!! God bless you guys!! #thankful #family #missingyou" [Credit]
TELL US – WILL KELLY & MICHAEL ACTUALLY GET DIVORCED THIS TIME? ARE YOU SURPRISED?
[Main Photo Credit: Instagram]