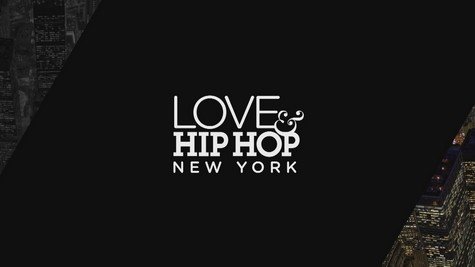 It's here, ya'll! Love & Hip Hop New York is bringing back the glam, the beats, and the drama for season eight. There are some new players on the scene destined to stir it up, and some familiar faces guaranteed to hold it down.
We begin with the first lady of this crew, Remy Ma, who is looking fab in a private helicopter as she glides, unbothered, above her city. Since her comeback, the rap mogul is loving her regained spotlight – but fame comes with a price. Getting nominated for Best Female Hip Hop Artist by BET this year puts her in the crosshairs of her competitors, but Remy just wants to see the women of hip hop come together. No need for more messiness.
At Lovage Rooftop in Midtown, the party Remy has organized to bring women together is in full swing. She arrives in all her gilded glory to thank everyone for coming, and to encourage networking. Her husband and producer, Papoose, loves seeing Remy use her swag to empower others in the industry. Now, they just have to take her advice.
Remy sits down with blue-haired Bianca Bonnie (formerly known as Young B), and Juliet "Juju" C to chat, and is disturbed to hear that Bianca has gotten herself into some hot water over a physical altercation with Brittany "Bri" Taylor, who has allegedly been coming at her for years. Instead of seeing how devastating this behavior could be to her career, Bianca justifies the incident. Knowing where this can lead (clink clink), Remy advises the young upstart to cool it with the club tussling. "I don't want you to be like me," she warns. Bianca just laughs and says she'll work on it.
Across the rooftop, Felicia "Snoop" Pearson and Papoose sit down with DJ Self to hear all about his new artist, Dreamdoll, who promptly comes over to join them.
Safaree shows up next, back in the city after bouncing to LA for a bit. He needs a break from the Hollywood scene and is hoping to get his career and love life back on track in NYC. He's also done with the Botox parties and the plastic women of LA, and Dreamdoll is looking like the East Coast girl who could fix his life right now.
Yandy Smith-Harris is back with a short sleek bob, lamenting the messy year she's just lived through with baby mama drama and her man, Mendeecees Harris, still locked up. Mendeecees' other kids haven't been to prison to visit their father in a while, a situation Yandy admits isn't ideal. But she's focused on her own family and career right now, just trying to let go of the ancillary drama.
When Mendeecees comes home, Yandy wants the transition to be smooth – but when he calls in the middle of her conversation with the girls at the party, she immediately hangs up on his a$$! Oh, no. No, no, no, girl. After she tells him to call back later FROM PRISON, Remy and Juju side-eye Yandy within an inch of her life. She just brushes them off, arguing that she hears from him ALL the time, so…whatevs! This move will come back to haunt her later.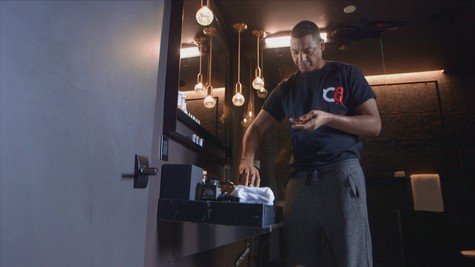 At home, Rich Dollaz inspects his reflection in the mirror. Managing his type 2 diabetes has been a wakeup call this past year, and he knows that his creeping has to stop. His music – and his health – are all that matter now.
Meanwhile, newcomer Anais is taking the stage at Amadeus Nightclub in Queens. Anais is a Latin artist who's been performing since childhood, and has already risen to fame in the Spanish-language music scene. Now she wants to take her career mainstream, and her manager, Navarro, thinks super-stardom is a sure thing. Only one problem: Anais is married to a dude (Ruben) who could be her father, and all is not wedded bliss in their world. For starters, Ruben is not thrilled with Anais re-entering the music scene. His wife has other plans, however…like flirting.
At Quad Studios in Midtown, Webstar and Rich sit down to talk about Bri's future. Webstar wants Rich to take her on as his new talent, but Rich doesn't want to manage female artists who live for the drama – and Bri's beef with Bianca spells trouble. Blue-haired Bri thinks Bianca has been jacking her swag for ages, and she's had enough of the jealousy and hate. She wants to take her career seriously, and to the next level – if only for the sake of her family, especially the sick grandmother who raised her. Despite the situation with Bianca (who's also produced by Webstar), Rich agrees to take her on as a client.
At Yandy's office in Lower Manhattan, she's advising a photo shoot via phone when her cell goes off. It's Mendeecees calling from prison and this time, she picks up. He's not happy about her hanging up on him the day before, and has already sent word to his mother, Judy, to "deal with it." He's also got issues with Yandy's Instagram bikini shots, which don't say "hello, I'm a serious businesswoman!" as much as "hello, have you met my a$$cheeks recently?" Exasperated at Yandy laughing off his concerns, Mendeecees finally just hangs up on her. Now they're even.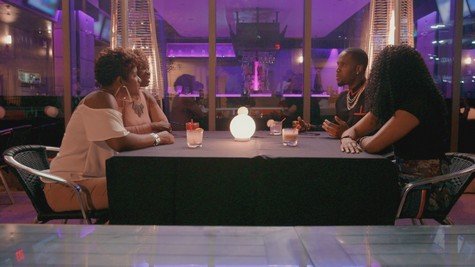 Later that night, Safaree takes his mom and sisters out for drinks, which includes a little bit of alcohol and a heaping helping of interrogation tactics. They want Safaree to bring home a nice girl – a girl he could actually marry. Mom even thinks she should choose his next girlfriend because her son is obviously not capable of choosing his own quality partner! By the end of this "family bonding" experience, Safaree is schooled enough to get serious. He's got mama's marching orders to find a wife, and he'd better do it right this time.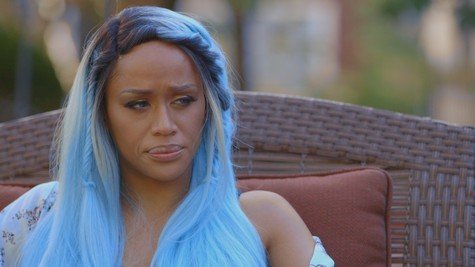 Someone who is already wife'd up and none the happier for it is Anais, who is still complaining about how much Ruben holds her back.
In their courtyard, Anais complains to Ruben about how unsupportive he is when he accuses her of being out too much. "I got a LIFE!" she whines, but Ruben is not up for this new life, new wife. "Do you want to get divorced?" he finally asks her. Anais doesn't give him a straight answer yet, but the chances of them staying together doesn't look good.
Next, we flash to footage of the BET Awards, where Remy picked up Best Female Hip Hop Artist – woot woot! After she predictably shades Nicki Minaj, she takes the stage to thank her fans and her husband, who have shown her lasting love and loyalty. Papoose is thrilled for her and sees only stars in their future.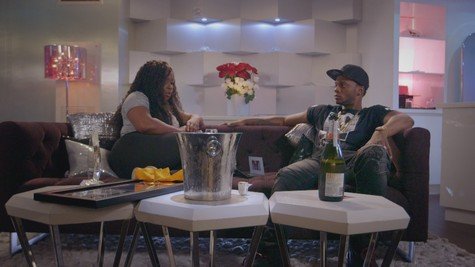 They clink champagne glasses afterward, toasting to their success. But Remy will never forget her friends back in prison, nor the struggles she went through to get where she is. She might be back on top, but can't forget what the bottom looks like. And if she puts all of this fire into her next album, it will hit all the right notes. But Papoose wants to press pause on the album in favor of pursuing IVF. Remy can't imagine slowing down for a baby though. Why can't I just do both? she wonders. If anyone can do it, she can.
Rich, Snoop, and Bri are also celebrating at the club. Bri's career is Rich's problem now, and he takes his problems seriously. Snoop wishes them both luck, knowing they'll probably need a whole lot of it.
When she gets back with her drink, Bri straight up accuses Bianca of trying to be like her. "You think you're cute after you jump me?" taunts Bri, desperately trying to get a reaction. And a reaction is served up swiftly – in the form of a shoe launching straight at her head! Dang. Bianca came to PLAY! With her heel!!! Right after she throws her shoe, Bianca is held back from the flailing Bri, who also needs full restraints. As the women are literally dragged apart by bouncers, Rich ponders why he decided to get back into the business of managing female artists again – especially these female artists.
Afterward on the curb, Bri tells Rich she can't handle being thrown into the fire with Bianca, and she doesn't want to do business with her in the mix any longer. Owning NO part of the situation herself, Bri calls Bianca a "bum b*tch" who shows up to industry parties just to start drama. "I'm DONE!" she warns.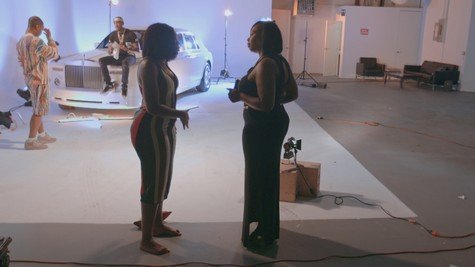 Meanwhile, Yandy is on set overseeing Grafh's photoshoot. Grafh has had past success in the industry, but wants to break out with his own brand now. In the middle of the shoot, Yandy's mother in law, Judy, shows up to spy on her daughter in law – who just happens to be rubbing lotion on her client's elbows.
"Why are you touching up on him like that?" Judy demands. Yandy is not about to deal with this family drama at her place of business, but finally has to step in when Judy hauls off and HITS Grafh! Yandy tells her she's crazy, to please leave, and NOT to carry this bone back to Mendeecees in prison.
Well, folks, it looks like this season is going to be lit.
Catch an all new episode of Love & Hip Hop New York tomorrow at 8/7c on VH1!
Photo Credits: VH1