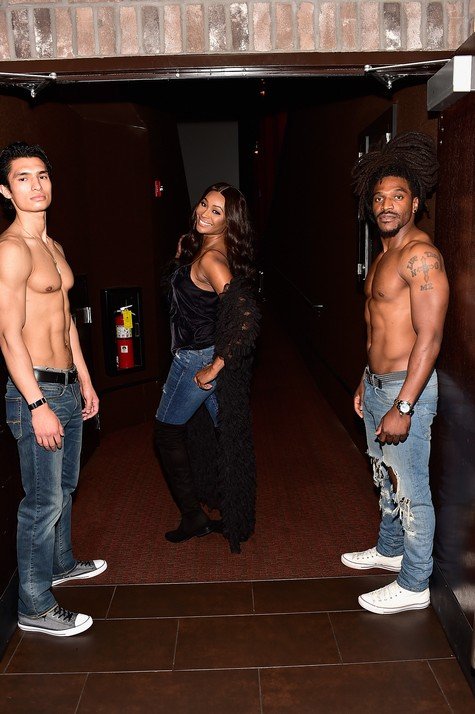 The Real Housewives of Atlanta star Cynthia Bailey had a little fun in Atlanta last night hosting a Fifty Shades Freed private screening with her friends – including Shamea Morton, Quad Webb-Lunceford, Dr. Heavenly Kimes and even her daughter, Noelle!
Cynthia shared on Instagram: "I have had a blast celebrating my big 50 all year. My 50 Shades Of Cynthia Party was so much fun & I still can't believe I convinced my RHOA sisters to come as me in celebration of this huge milestone. Well, in the spirit of continuously embracing my 50 & Fabulous, I was super excited to host the #fiftyshadesfreed screening here in Atlanta last night. It was sooooo good & I learned a lot. This is the perfect date night & girls night out movie. Also, my favorite @fiftyshadesmovie from the trilogy! Thanks to all my fabulous friends that came out. Glad everyone enjoyed all the delicious food & cocktails."
Cynthia even shared that it has her considering some kinky additions to Lake Bailey. "After seeing the movie, I am really starting to warm up to the idea of a sex dungeon. lol Definitely going to at least step up my lingerie game."
Have you read these books or watched the movies? Love them? Hate them? I still have this hilarious series of reviews of the books saved from years ago because it made me laugh so hard at the time.
Check out the pics from Cynthia's event below! Are you planning to see this movie?
Photo Credit: Moses Robinson/Getty Images for Universal Pictures