Well, it is here, the Teen Mom: Young and Pregnant reunion. Our girls are all grown up and watching the clips of them pregnant and having their babies in full makeup and fancy clothes. It is the typical reunion set up for the franchise, but no Dr. Drew. In fact, Nessa didn't even host. I never thought I would miss either of them but I did. I forgot how the pacing of these reunion shows used to go when you scrunched everyone into the same hour and didn't drag it out for three episodes and include a couple hallway fights and backstage temper tantrums.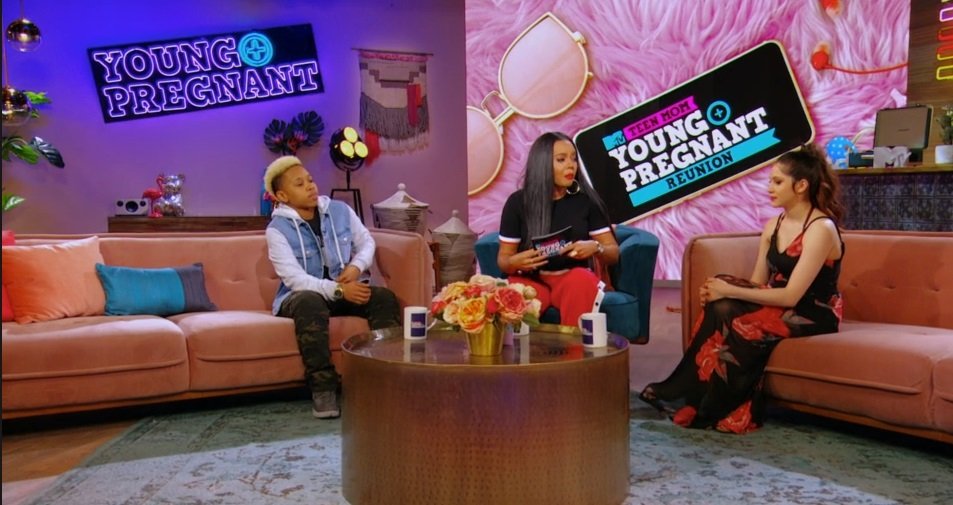 Brianna Jaramillo: Brianna's segment was next to nothing but clips before they brought out Danae. Danae did apologize to her but Brianna said she didn't accept it. Danae's mom, Robin, and Brianna's mom, Jessica, join them on stage. Their mothers don't like each other either. Of course, we get the clip about Danae not being allowed to sign the birth certificate. While Brianna claims there was nothing shady about the conversation it was whispered in the car the moment Danae was gone which seems to suggest otherwise. But also, he isn't biologically the father so why would he be able to sign it or expect to?
Brianna claims she did let Danae see the baby after they broke up and even let him babysit overnight, during which time he got drunk. Danae claims that the baby was crying and that he tried to call Brianna and she didn't answer. Robin also says that Danae wasn't drunk and backs up the claims that the baby was crying and Brianna didn't answer numerous calls. Jessica apparently picked up the baby the next morning and there were allegations that Brianna wasn't answering because she was out with a guy. Ultimately Brianna and Danae scream at each other before Brianna walks off the set. Then Robin and Jessica scream at each other and Jessica walks off the set. Danae and Robin see the segment out to the end.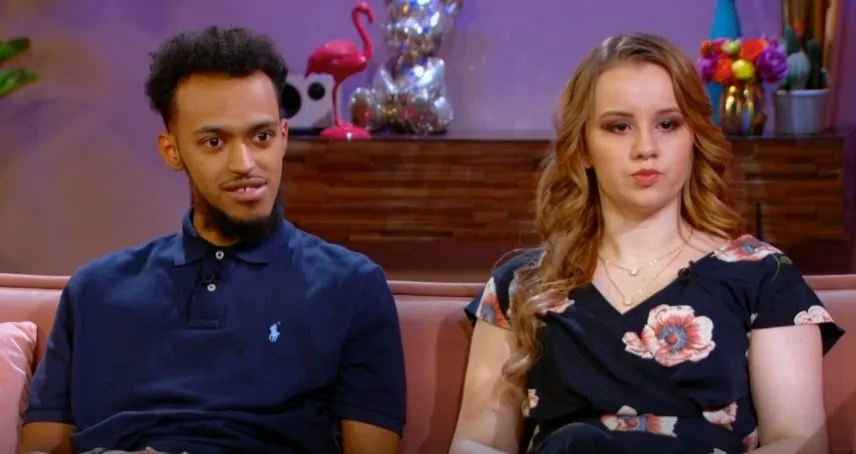 Kayla Sessler: After the clips of her story Kayla immediately tears up and of course the host presses her on what's wrong. Umm everything? Most moms would tear up watching clips of the first few months of their baby's life under good circumstances and she had plenty of yelling and cursing and cheating to go along with it so let's not act like it's strange she'd want to cry. Stephan doesn't watch the show so these were the first clips he's ever seen. He claims that he knows what he did was wrong. Kayla and Stephan aren't together but they are clearly still hooking up (let's hope with birth control involved this time).
After watching the epic fight with her mom again, Jaime joins them on stage. Obviously, part of the problem is Kayla gave Stephan that pin number or allowed him to see her use it plenty of times. This still seems to get overlooked every time it gets brought up. Stephan does apologize for taking the money but not for how he spoke to Jaime? Really? Once again they forgot to include humility from the reunion guest list.
Kayla says she can't get rid of either of them so they just have to get along (if that isn't realism…). Stephan does admit to not being perfect. Jaime says that they were actually fine long before the reunion so they hug.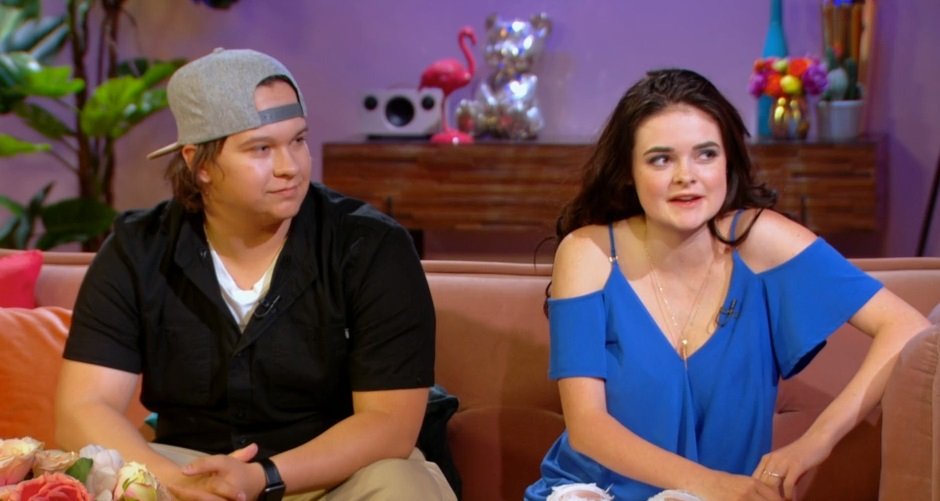 Lexi Tatman: Lexi wishes she would have waited for a better time to ask Kyler out. (That's the big takeaway from her story?!)  Kyler doesn't regret anything. Kyler also didn't believe Lexi when she told him she was pregnant and his mom had to force him to go to the first ultrasound. Lexi didn't know this. The smugness on this kid is just maddening. Anyway, Lexi tends to be a jealous girlfriend because of her daddy issues. She is head over heels in love with her potato and all she wants is a cute proposal with a ring from Tiffany's. Or to date forever. Who thinks she might get the latter?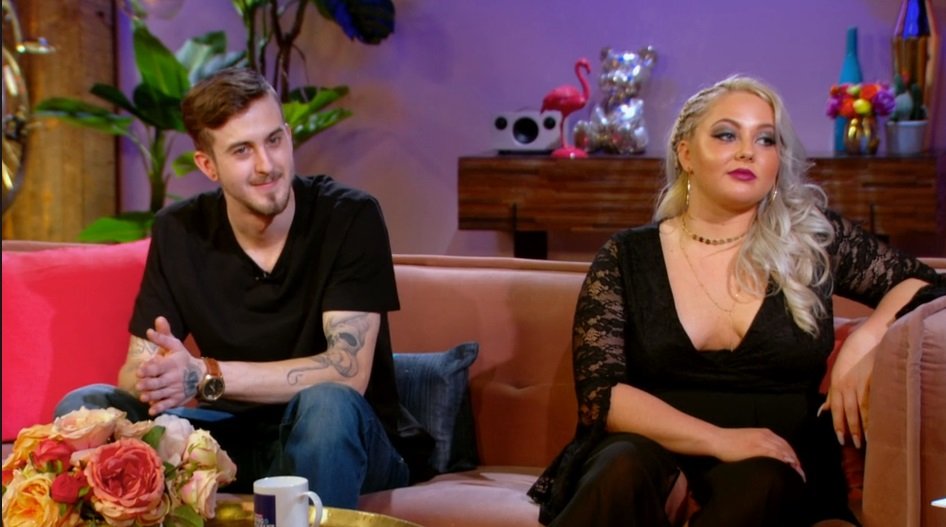 Jade Cline: Jade and Sean's relationship is a roller coaster and Sean still has her heart. They are still working on things and are also not together but just hooked up. Hey, can't let that hotel room go to waste…
Jade's mom, Christy, joins them. Jade says her mom tries to be her voice and she's fine using the one she has. Christy claims she never had a cocaine bust as the internet suggests. Jade hints that enough is going on with her mom that she gets concerned though.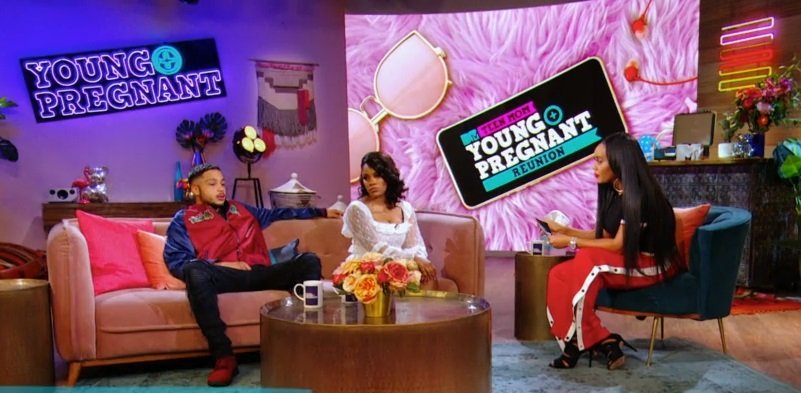 Ashley Jones: Despite the drama we see when watching their highlight reel, Ashley claims that Bar is her man. Bar does regret the fight with her sister and he's gone to anger management. They haven't started planning their wedding yet. Who wants to bet they use the 21st birthday footage as part of their Bridezillas' application?
We don't see Ashley's mom, but apparently, she is lacking perspective when it comes to Bar because she doesn't sleep with him. Wow.
Shen calls into the reunion. Bar would prefer to not even have her involved because it will just fan the flames. Shen claims she wants to coexist. Ashley tries to interrupt her and Bar steps in to prevent a fight by telling her to just let Shen finish what she is trying to say. Shen claims that Ashley swung twice before she engaged in the fight (the first swing always seems to get a lot of attention with these reality tv shows breakdown a fight). Ashley says if you are toxic to her, you are toxic to her child. Oh hey, someone mentioned a baby on the teen mom reunion. I don't think we even got to see them paraded on stage this time.
I didn't get a chance to watch Teen Mom 2 yet but the internet sure seems to be a buzz of proposals, pills, and puppies so I can't wait! Also buzzing is Maci's Naked and Afraid cameo!
Recap Author: Jeannie S
TELL US – WHAT DID YOU THINK OF THE TEEN MOM: YOUNG AND PREGNANT REUNION? DO YOU HOPE FOR A SECOND SEASON WITH THIS CAST?
Photo Credit: MTV