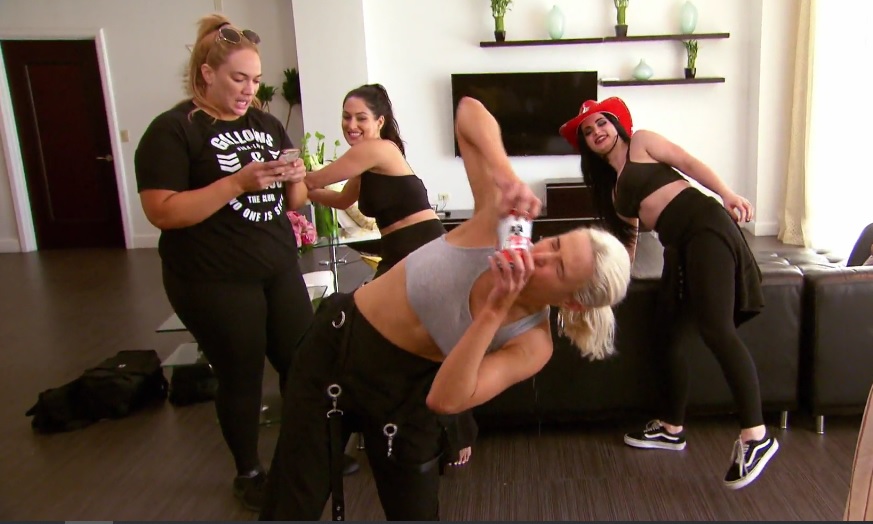 Welcome to Miami! Time to leave the ring behind and celebrate Nattie and Nia's birthdays as the ladies take a trip to Florida on Total Divas. Nia, who wants to next in new home rather than travel even more, reluctantly decides to go along and have some fun.
Meet Brandon, the 21-year-old Miami bartender who is hired to serve the girls alcohol whenever they want. Ready to party is Nicole, Brie, Paige, Nattie, Nia and Lana — who always seems ready to party.  While the girls relax on the deck of their hotel room, the paparazzi are starting to line up around the hotel for pix of Nicole, fresh from her breakup from John Cena. Nicole is visibly uncomfortable and annoyed.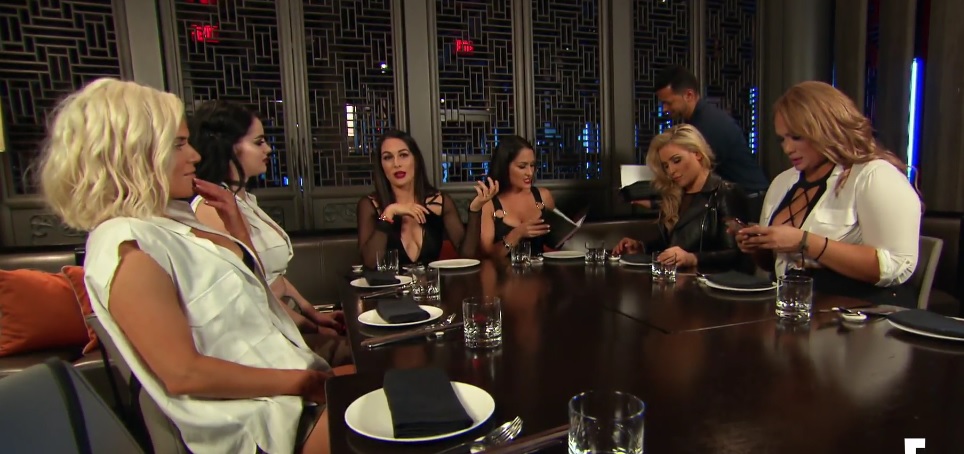 Each of the ladies has something special lined up for the birthday girls, except Brie who tells Nicole that she never told her about the surprises. Lana kicks it off with a ride to dinner in a Lamborghini. At the restaurant, Paige has surprised everyone with "naked sushi," a naked man lying on a table covered with sushi. The girls are taken back and, well, extremely uncomfortable. Nattie tries one piece of sushi off the good-looking stud, but the girls decide to forego the sweaty food and eat at the table.
The divas head back to the hotel and Nattie decides it's time for a prank. Lana is woken up by a whipped cream and champagne dousing. Vowing revenge, Lana surprises Nattie with a champagne soaking of her own. It's all in good fun.
It's day two and Nia talks about being on the road so much and missing her family, especially her mother, who she has a very close bond with.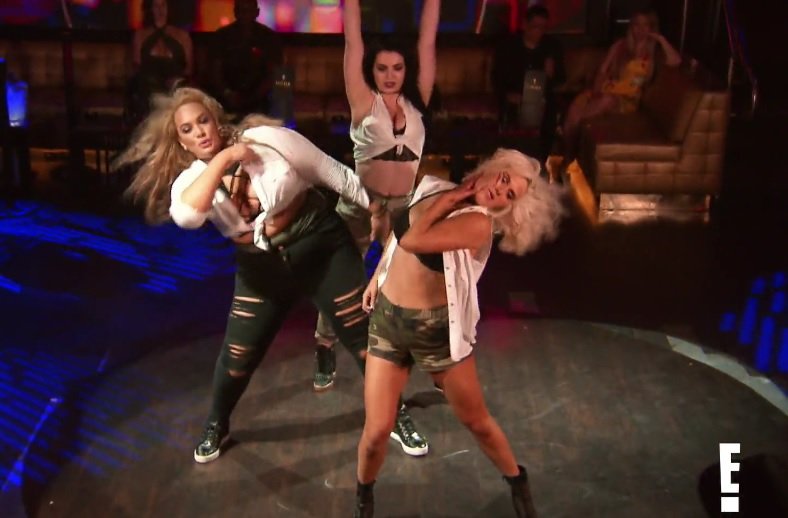 Nicole presents her surprise which is a dance-off competition choreographed by professional dancers Brinn Nicole and Dancing With the Stars' Sharna Burgess. The ladies divide into teams of Nia, Lana and Page versus Nattie, Nicole and Brie. They learn their dances and will present them at a club. Nia throws a shot back and tells the ladies that she is definitely not a dancer, so this is out of her comfort zone.
More paparazzi surround the hotel. "I never thought people would care," said Nicole. She jokingly flirts with Brandon so that the paparazzi have something to take pictures of.
Brie, who felt left out, surprises Nia and Nattie with tear-jerky visits from their mothers. Nia starts crying. "You're so pretty mom," said Nia.
It's time for the dance-off and, hands down, it's won by Nia, Lana and Paige. Nia absolutely rocked that performance and her confidence is amazing. The ladies continue dancing and drinking. Nia tells the girls that it was seriously the best birthday ever.
TELL US: IS NIKKI REALLY UPSET THAT THE PAPARAZZI IS TAKING PHOTOS OR DOES SHE LOVE THE ATTENTION? 
Photo Credit: E Online!