Last night's episode of Teen Mom OG, had me wondering should this show be named Teen Mom or Family Therapy. Seriously, this season has been more like a handbook of all the ways to be dysfunctional. There is something SERIOUSLY wrong when Amber Portwood is the most normal and happy on the show. What is this…a parallel universe or something! Just when we thought it was safe, i.e. Farrah was kicked off the show, all hell breaks loose with everyone else.
Tyler's sister, Amber has been struggling with addiction and has completely destroyed Tyler and Catelynn's old house and is now upset they kicked her out. Apparently, giving someone a house, car and the space to be totally delusional makes her brother mean now that they are fed up with her antics. Geez… Is EVERYONE in Tyler's life just incapable of adulting without his help!!!!!!  Quite frankly, I am honestly surprised Tyler hasn't stolen Catelynn's horse to ride off into the sun to get away from these people.  This isn't even my life and I am overwhelmed and ready to run from my tv, every time I see his family.  I have no idea how he has lasted this long!
Butch was able to get his daughter, Amber a scholarship to attend the same rehab he just attended. Tyler's mother will take care of her grandkids while their mom is at rehab, but Tyler is worried about his mom and her state of mind now that her daughter will be away.
Catelynn and Tyler head to their old home where Amber was staying to access the damage. The police are already there when they arrive, due to complaints from the neighbors. Basically, the house is trashed; it looks like a combination between a crack den and a hoarder's house. I'm sorry, but if you know your sister has MAJOR issues and is capable of something like this, why would you entrust a HOME to her. And if you did decide to give her a chance wouldn't you go and check on your house periodically to make sure it's kept in good condition. I can't believe the family knows she has an issue with drugs and have allowed children to stay in these living conditions.
Catelynn, Tyler and his mom go out to dinner and his mom feels like he isn't being empathetic with his dad or his sister. Ummm… yes!!!!!!!!!!!!!!!!!! Does she not realize that he literally is responsible for everyone in his family and has been surrounded by dysfunction his entire life????? Who wouldn't be desensitized at this point in life?" This whole family needs deep, intense counseling and Tyler needs to just let go, I understand its family but you can't take care of everyone to the detriment of yourself.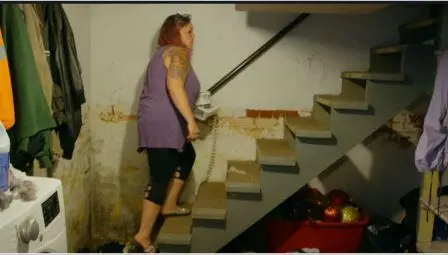 Bentley is gearing up to go to middle soon pretty soon. Ryan's mom Jen wants Bentley to have the opportunity for a better education so she wants him to attend private school.  After discovering Ryan's parents have been discussing school options with Bentley, Maci is upset that they went through her son rather than her.  She believes that since he has been on TV his entire life he may think he is on a pedestal if he attends to a private school as well. I don't think it's anything wrong with the grandparents entertaining the idea of private school, especially if they are willing to fund the expense, but I think they should have had that conversation with Maci rather than a child. Bentley already is excited about the prospect of attending this school and Maci and Taylor are left wondering about the cost and the implications for their other children if they are not allowed to attend.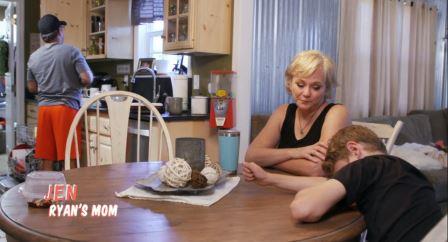 Amber Portwood
Amber's brother Shawn and his family is coming to LA for the weekend to visit baby James and get to know  Amber's baby daddy, Andrew better. He checks in with her and asks about how the custody schedule is going with Leah. Amber admits that her feelings used to be hurt when Leah didn't want to come to her house, but now she is accepting that she is just at that age. Although I think its good she is not taking it personally anymore, her brother brings up a good point. If Leah wants to stay with her mom outside of the schedule would Gary bend to a child's whim or is just when she doesn't want to go to Amber's house. I think as the adults they have to make decisions for their child that are in their best interest and not just what they say they want. Nonetheless, I am just glad they are at an amicable point in their co-parenting relationship for Leah's sake. It wasn't that long ago that every scene with Gary and Amber was a battle of the fittest.
Bristol is packing up to leave now that she found a new home. She is upset that her soon to be ex, Dakota, hasn't reached out to her oldest son now that they are in the process of a divorce. Dakota and Bristol have another passive aggressive argument about scheduling for their children. While discussing upcoming dates, its revealed Bristol has already made arrangements for the kids to attend her sister's wedding during Dakota's week without discussing it with him.  This is brutal to watch, you can just feel the contempt through the screen. It seems like Dakota simply breathing annoys Bristol.
Dakota hangs out with one of his friends at a game and vents about how he feels like a failure in life. He feels like he failed his military comrades and now he has failed in his marriage with Bristol and his kids. I really hope Dakota finds some happiness in life. It has to be very hard to be mentally tormented by the past every single day.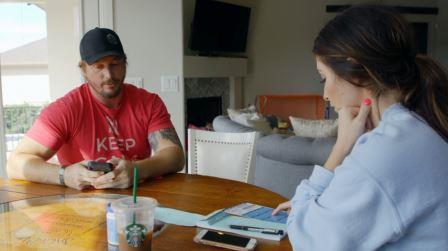 Cheyenne goes to her sister to get advice about her breakup with Zach. She is now is questioning her decision to leave the relationship. Zach, when you get tired of this yoyo relationship, I assure you there is a woman who will appreciate you. Cheyenne and her family discuss baby Ryder's genetic disease, VLCAD, that doesn't allow her to process fatty foods.
Baby Ryder has an important doctor's appointment to see what her condition will mean for the future. She has a blood test to determine whether she has to continue to take medication or she can go without. Cheyenne receives good news and is happy to report the doctors have found baby Ryder a happy, healthy baby.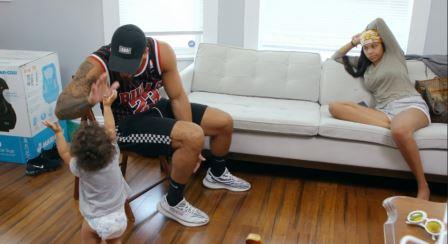 Despite the many issues I have with Cheyenne's and Bristol's storylines I can honestly say they seem like really good mothers. All of the children on the show seem well taken care of even if their parent's lives are a mess. Let's just hope there are no lasting effects from all of the drama they are witnessing.
TELL US – DO YOU THINK TYLER IS DESENSITIZED TO HIS FAMILY'S ADDICTION? 
[Photo Credit: MTV]