This season of Marriage Boot Camp: Hip Hop Edition is featuring some of the most controversial reality stars from the hip hop industry. If you have watched any of the seasons of Love and Hip Hop Atlanta and Hollywood franchises and R&B Divas you know that this has all of the components of reality television gold. There will definitely be drama, cheating accusations, and a ton of relationship issues.
Waka Flocka & Tammy Rivera: Love and Hip Hop: Atlanta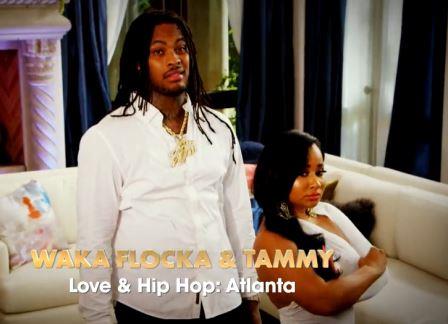 Rapper Waka Flocka and his wife Tammy Rivera have been plagued with cheating accusations for years. Will this journey help this couple regain their trust?
Lil' Mo & Karl Dargan: R&B Divas: LA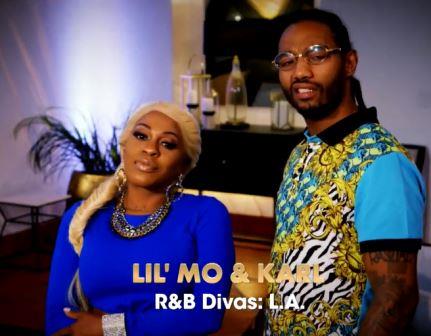 Lil' Mo and her husband, boxer Karl Dargan have also had issues with infidelity.  Allegedly, Karl has been unfaithful in their marriage, but for Lil Mo has had enough. This is a last ditch effort to fix their relationship or break up.
Jessica Dime & Shawne Williams: Love & Hip Hop: Atlanta
Jessica Dime and her fiance, professional basketball player Shawne Williams, are having issues with commitment. Marriage Boot Camp is their last resort. Although they have been engaged for two years, they have yet to set a wedding date.
Lil' Fizz (B2K) & Tiffany Campbell: Love & Hip Hop: Hollywood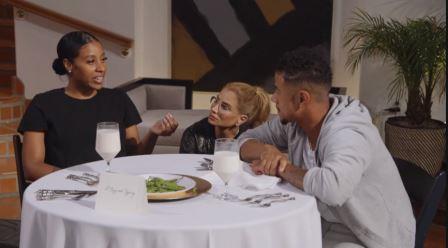 Lil' Fizz and his ex-girlfriend, Tiffany Campbell haven't seen each other in months. They have come to boot camp to see if they can regain the spark in their relationship, before it's too late. Rumor has it, Tiffany isn't the only ex that he will see on the show!
Soulja Boy & Nia Riley: Love & Hip Hop: Hollywood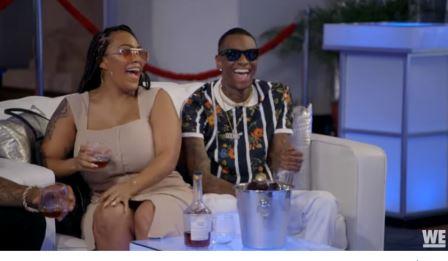 Soulja Boy and Nia Riley have some serious issues that may be beyond repair. He wants to get married, but Nia doesn't want to be controlled or feel the wrath of his social media rants.
Dr. Ish and Dr. V will have their hands full dealing with this crew. The Marriage Boot Camp: Hip Hop Edition couples will have to leave their celebrity lifestyles to endure two weeks of intense couple's therapy. There will be everything from breakdowns to blowups when the couples have to get real about their problems. I can't wait to see what Judge Lynn Toler (Divorce Court) has in store for them. At the end of boot camp, these couples will have to make the decision to either leave together or break things off completely.
TELL US – WHICH MARRIAGE BOOT CAMP: HIP HOP EDITION COUPLE IS YOUR FAVORITE? WHO DO YOU THINK WON'T BE LEAVING TOGETHER? 
[Photo Credit: WE]