After only ten days of hanging out for a check therapy, the Marriage Boot Camp: Hip Hop Edition couples must decide if they are ready to commit to their relationships or walk away. I recommend that they walk away, briskly. Or at least most of them should. One couple will take the next step and another will cut ties completely.
When the group gets ready to leave the strip club, drama ensues when Waka Flocka gets a little too friendly with some random women. In usual Tammy Rivera fashion, she goes all the way off when she sees her husband smiling in another woman's face. I wonder if she did that when he actually cheated all of those times in the past. After returning home, the men and women discuss what will happen at the end of Marriage Boot Camp: Hip Hop Edition. Honestly, it doesn't seem like most people will change and their partners aren't going to do anything. So, I guess all of this just for the viewers' entertainment.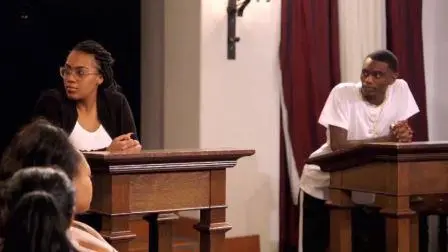 Judge Lynn Toler calls everyone into the Marriage Boot Camp room. Soulja Boy and Nia Riley get a dose of reality. He has to decide if he is truly ready to grow up. I don't think so! Jessica Dime and Shawne Williams feel like they are a work in progress. The judge doesn't think Waka has changed as much as he said. Tammy admits she still needs to work on her trust issues. She definitely has anger issues. Clearly a result of being hurt multiple times by her husband.
Out of nowhere, Shawne Williams and Jessica Dime storm out of the room. They are still upset about the results of the lie detector test. Jessica claims, despite the results, she never cheated on her fiance. Hmm… I think the very fact that he wanted to KNOW FOR SURE if she cheated, speaks volumes. I don't care what they say. He obviously had a reason to ask that question. They are blaming the show for setting them up, but the question came from Shawne! Dr. Ish checks on Jessica and she breaks down. Jessica feels like she is already viewed as a "hoe" by society.
Lil Mo and Karl Dargan stand before Judge Toler and BS everyone. The video chat situation is brought up and Lil Mo acts like this is the first time she has heard anything like that about him. Give me a break! This is not the first time they have been plagued with cheating rumors. And it definitely won't be the last.
Lil Fizz and Tiffany Campbell basically take up space during this scene. They are not in a real relationship. Therefore, there is no real decision to make later. I will not even begin to pretend that whatever they are doing convinces me otherwise.
The couples are excused. Meanwhile, Jessica is still throwing a tantrum and pretending to pack. If she truly wanted to leave she would already be gone. I remember one season when Pauly D left. He got his things and called his own Uber. That was a man on a mission!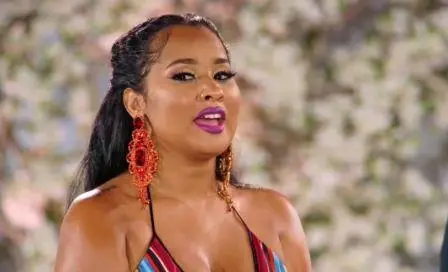 Tammy and Waka are first to reveal their decisions. Tammy restates for the zillionth time that she doesn't trust him. Once again, takes him back. I think everyone saw that coming.
Lil Fizz acts like he is on the verge of tears for some reason.  Tiffany offers him a ring and when he doesn't offer her one, she claims it for herself. Yea, right. Waste of time and space at Marriage Boot Camp: Hip Hop Edition. Next!  Tiffany is currently pregnant and it's not by Lil Fizz. Trust and believe neither of these two people cared about anything in that house aside from their check!
Jessica puts her foot down and tells Shawne, "if you don't trust me, don't set a (wedding) date." Of course, they both want to stay together, but there is a cute twist. In Shawne's ring box, he has a date for their wedding. Then, he gave her save the dates to pass out to the other boot campers.  However, the proposed date came and went, and they still didn't get married!  Who else isn't surprised?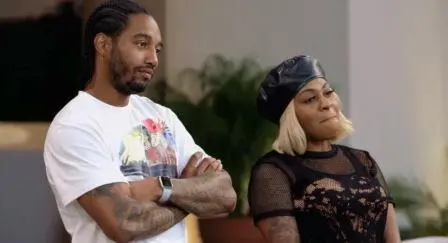 Lil Mo steps outside looking like a cross between Elvira and the corpse bride. Meanwhile, Karl Dargan just looks unkempt, even in a suit. SMH.  She is tired of Karl's antics and threatens to embarrass him on television.  Then she proceeds to beg him not to cheat anymore. Only for him to say, "you aren't going anywhere, I'm not worried." Lil Mo you are the star in the relationship. I need you to be a little less desperate and get your self -respect back. You can do better!  Ugh. I want the time I invested watching Marriage Boot Camp: Hip Hop Edition back.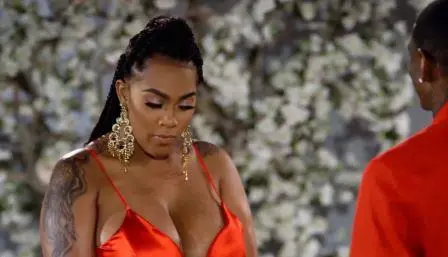 Last but not least, Soulja Boy and Nia are ready to decide if they will stay together. Soulja gives a bs speech professing his love. They both present their rings and decide to stay together.  Nia, I thought you were going to give him the boot! Later during an interview, Soulja proposes to Nia in the most unromantic way with a goofy smile. That lasted all of two minutes because they are no longer together. Honestly, I think that was for the best.
To make a long story short, each couple came into the house with issues. Ultimately, they all left with those same issues. The season was mildly entertaining, but ten days was not long enough to begin to even think about solving some of their problems.
TELL US –WERE YOU SURPRISED ABOUT ANY OF THE DECISIONS? WHAT WAS YOUR FAVORITE MOMENT ON THE FINALE? WHO DO YOU THINK HAS GROWN THE MOST?
[Photo Credit: We TV]