The drama of the 90 Day Fiance Reunion paled in comparison to very unfortunate situations that Ashley Martson has been dealing with in real life.  Her husband Jay Smith's transgressions took a backseat since Ashley has been battling progressively serious health issues.
After revealing her lupus diagnosis on social media, Ashley endured multiple hospital stays. Her most serious setback occurred Sunday.  She was found unconscious and rushed to the hospital.  Doctors discovered that her kidneys were failing, a very serious complication associated with lupus.

The following day, Ashley's friends set up a GoFundMe page to help with her medical expenses.  As of Tuesday night, the account, titled "Please Help Ashley Fight Lupus," raised over $2,500.
A friend posted the donation information to Ashley's Instagram on her behalf. She also conveyed a message of appreciation, "I know she really never wanted to ask for help but she will be down for months. Her job doesn't offer any type of Aflac or fmla. It's a new year and she has high deductibles she must pay. She wants to say Thank you to everyone for their kind word and support."
Ashley has been stabilized for now.  She is being prepped for dialysis, and can hopefully avoid further medical procedures.  Her IG post reads as follows, "Ashley underwent surgery where they placed a catheter into her abdomen. This is for access site to begin peritoneal dialysis today. Doctors are hopeful that dialysis will be temporary and that it will aid in helping her kidneys repair themselves."
The post detailed Ashley's best case scenario, "There is a chance she can go home tomorrow and be looked after by home health care nurses. Please continue to pray that this works and that Ashley will not need a kidney transplant. Either way, Ashley will be down for quite some time."
Of course, there was speculation about whether Jay would be involved in Ashley's recovery.  Thankfully, Jay showed up for his wife.  On Tuesday, Jay posted a touching statement for Ashley along with a picture of them holding hands.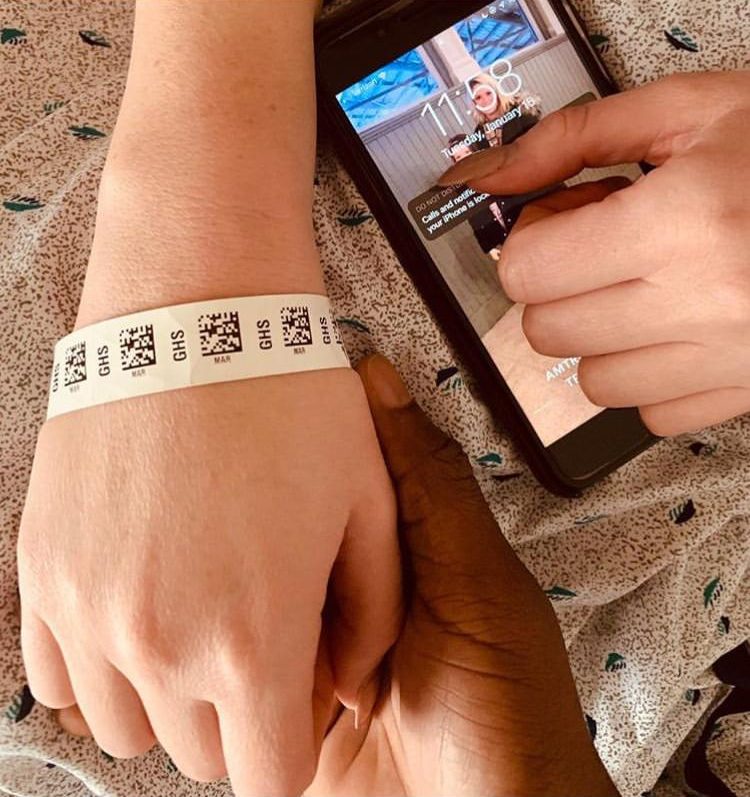 Jay wrote, "I may have hurt you. I may have not been a good husband. Jumping on a plane the second I found out you was in the hospital was something I didn't even think twice to do. We have our differences but as long as I have life I will never let you sit alone and suffer. I love you and nothing will ever change that. Thank you for having me here to support you."
Hopefully having Jay's support will aid Ashley's recovery.
TELL US- WHAT DO YOU THINK OF ASHLEY MARTSON'S GOFUNDME?  WERE YOU SUPRISED JAY SMITH CAME TO THE HOSPITAL?  
[Photo Credit- TLC]