With a dramatic cast and surprising twists, 90 Day Fiancé Season 6 had plenty of moments that made viewers' jaws drop. Season 6 featured some of the most memorable cast members in the franchise, including Colt Johnson, Larissa Lima, Kalani Faagata, and Asuelu Pulaa. So it's no surprise that the season was packed with drama. Here are the 90 Day Fiancé Season 6 bombshell moments that fans are still talking about today.
Who is Against Larissa Lima Will Die
Larissa is one of the most memorable 90 Day Fiancé stars from any season. In Season 6, Larissa began her journey in the franchise, alongside her then-fiancé, Colt. From the minute she landed in Las Vegas and demanded flowers, Larissa became a 90 Day Fiancé icon, and delivered some of the most memorable moments of Season 6.
In perhaps the biggest 90 Day Fiancé Season 6 bombshell moment, Larissa got into a major blowup with Colt's cousin. Throughout Season 6, Colt's cousin fell into a standard 90 Day Fiancé trope, accusing Larissa of being with Colt just to get a Green Card. This, of course, didn't sit well with Larissa, though Colt didn't feel the need to chime in.
Larissa and Colt's cousin traded insults and accusations, culminating in a screaming match. Clearly, Larissa hit her limit, and as she stood on the stairs, she yelled out her most memorable line, "who is against the queen will die!" It was an iconic moment and a perfect encapsulation of Larissa's diva personality.
Jay Smith's Dating App Profile
Ashley Martson met husband Jay Smith while on vacation in Jay's home country, Jamaica, and the couple had an 11-year age difference. Jay was just 20 years old when he proposed to Ashley, and he seemed sketchy from the start. Ashley's bestie warned her that Jay was cheating on her before his move to the U.S., but Ashely had a 'what happens in Jamaica stays in Jamaica' attitude about it. 
However, when Jay arrived in America, Ashley had much different expectations for him. Ashley demanded commitment and monogamy from Jay, as she had been cheated on before in previous relationships. The couple tied the knot in Las Vegas, but soon after they returned home to Pennsylvania, a major bombshell was revealed.
Before the ink was even dry on his marriage certificate, it seemed Jay was cheating on his new wife. Ashley discovered that Jay had set up a dating app profile and had been chatting with other women. She also accused Jay of leaving the house late at night with no explanation. It was practically proof positive that Jay was sleeping around, and the fact that it was right after he got married made the moment all the more shocking.
Kalani Faagata's Surprise Second Pregnancy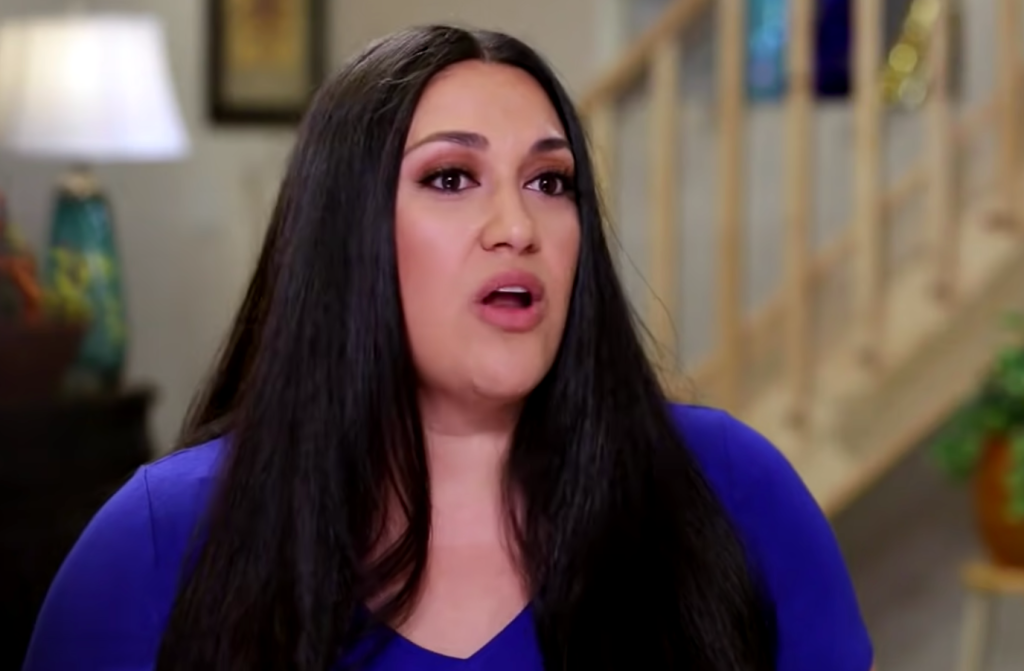 Right up there with Larissa's queen claims among the 90 Day Fiancé Season 6 bombshell moments, is Kalani's stunning reveal. In Season 6, Asuelu came to the U.S. on the K-1 visa after Kalani had gotten pregnant while on a trip to Samoa. Kalani welcomed their first child before Asuelu made the move, and there was major awkwardness when he finally did step into fatherhood.
Kalani had concerns about whether her child would be safe alone with Asuelu, as his maturity was questionable. Asuelu was also not well liked by Kalani's family, and for a while, it seemed like the season might end with him returning to Samoa. However, a huge development occurred that made Kalani and Asuelu's wedding a certainty.
A tearful Kalani revealed to viewers that, because she was not on birth control while breastfeeding, she got pregnant yet again. Though Asuelu was thrilled to be having another child, Kalani seemed absolutely devastated. She knew that it was a terrible time to be having another baby, as she and Asuelu were struggling financially and with their relationship. It was truly a heartbreaking thing to watch, and one of the most shocking moments of the season.
Steven Frend Wants to Keep the Baby
Steven Frend and his Russian fiancé, Olga Koshimbetova, had a toxic relationship from the start. They met while Olga was on vacation in the U.S., and the couple got pregnant within a few months. Steven clearly had a lot of emotional baggage from his childhood that he was bringing into his relationship with Olga.
The couple welcomed a baby boy while Steven was in Russia, but it wasn't a time full of sunshine and rainbows. Steven exhibited jealousy towards the baby due to the attention Olga was paying to him. There were several uncomfortable moments when Steven yelled at Olga, but the scariest came from Steven's secret idea to bring the baby back to the U.S. with him, without Olga.
Steven eventually revealed that he had filed citizenship paperwork for the baby, but not for Olga. Initially, Steven even wanted to take their baby away from its mother, as he felt his son should stay with him and grow up in America. Thankfully, Steven eventually relented and agreed to let the baby stay with Olga while he returned home and waited for Olga's paperwork to go through.
90 Day Fiancé Season 6's bombshell moments are some of the biggest in the entire franchise. It's no surprise that fans see this season as one of the best, given the compelling drama that it served up. 
TELL US – WHICH OF THESE MOMENTS WAS THE MOST EXPLOSIVE?