Marrying Millions has me so hooked, and I can't picture my life without it. Drew Gemma proposed in last week's episode, and I'm doubting he and Rosie Marin will actually tie the knot. Bill Hutchinson & Brianna are living in Miami now, but how long will she last away from her family? They seemed so tight, and she might not be able to live for away for too long.
The highlight of this entire show is Gentille ChChun and her seemingly socially challenged boyfriend Brian. This can't be serious. Nobody is that socially inept. Right? The idea of her actually marrying him makes me cringe for days. Please don't do it. I am BEGGING! Will he actually follow through with an intention to propose tonight? Let's hope not!
Bill & Brianna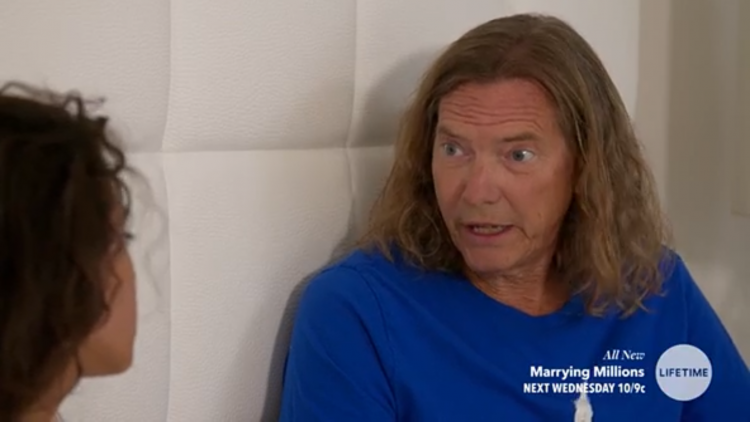 Brianna is adjusting to her new life in Miami, and she feels so alone. She's really missing her family, and she has no friends there either.
She knows she has to put herself out there, but she's having trouble. Making friends in a strange town is so difficult! Unless you already know someone there, it's so difficult.
This is really unfair of Bill to be honest. He makes Brianna move across the country away from her family only to leave her alone all the time. What a stand up guy.
He's probably out and about with the women his ex wife tried to warn Brianna about. I've never seen a more naive girl than this one.
Brianna met a new friend at a smoothie shop, so she calls her to hangout. She met Bill at such a young age, so she never did the club scene. This will be a good pace change for her, and she can act her age for once. She's living the life of a retiree!
Brianna's new friends are shocked at the age gap and assume she's in it for the money. I'm not even sure with her. She comes across like she might actually love Bill.
She doesn't want to ignore Bill, but she also doesn't want to ignore her new friends. There's no way that Bill will be okay with her blowing him off all night. Someone's allowance is getting taken away!
Bill isn't happy with Brianna's behavior the previous night. He doesn't like being ignored, but she doesn't see the big deal. He's questioning who the real Brianna is after this.
This is triggering Bill because it reminds him of his ex. He says his ex used to go out and party, and that destroyed their relationship. Bill thinks Miami might be a mistake because the relationship is going off the rails now. Is it though?
I think ignoring Bill was a mistake. However, they've been together long enough hat this shouldn't be such a big deal. Bill doesn't want to hear her explanation and storms off. Very mature Bill.
Drew & Rosie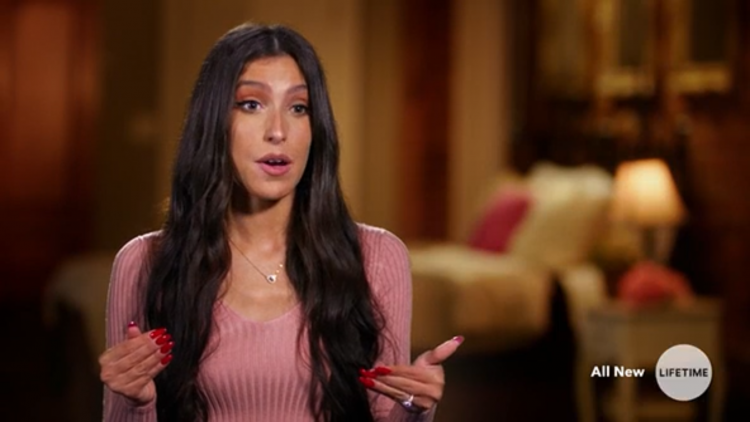 Rosie and Drew are back in Ohio, and she still hasn't told her parents they're engaged. They aren't supportive at all, so she is holding off on telling them. She wants to have everything set in place before filling them on.
Drew plays the realist role here and asks Rosie who would actually even show up. Valid question though. Her parents couldn't even show up to a simple dinner, so a wedding probably isn't in the cards.
Drew suggests skipping the fairy tale wedding and eloping instead. He asks her if she wants to have a destination wedding, and she's not okay with this.
She's being nice to Drew, but admits to the interviewer that she has no other choice. There are plenty of sugar babies in the sea for Drew if Rosie doesn't fall in line.
Rosie can't have her dream wedding, but she's determined to have her dream dress. She invites her non supportive friends to try on dresses, but they probably hate the idea.
She's struggling at the idea of not having the wedding she always envisioned. Her friends tell her to make sure this is what she wants. Even though he has money, she should never settle.
However, they met on a sugar daddy website which means the money is a factor. The relationship was formed out of her need for money, so she isn't walking.
Her friends don't think Drew cares about what she wants, but she understands compromise. Her friends also don't want her to rush into something that won't make her happy.
Gentille & Brian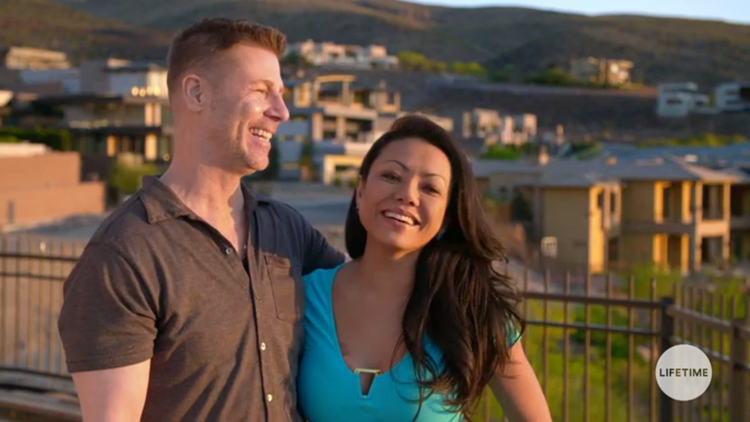 Brian feels as if he and Gentille are finally back in a good place. He doesn't want to waste any more time, so he is buying her an engagement ring. He wants to find a ring within his budget to surprise her. Good luck!
His budget seems nonexistent. The cheapest ring is too plain for Gentille, so Brian considers using a family heirloom. What a family she's marrying into!
Brian tells his mom about his plans to propose, and she is speechless. He asks about any family heirlooms, and he is in luck! His grandmother's ring is available, so hopefully the jeweler can design something beautiful around it. Brian needs all the luck he can get. This man is such a hot mess.
Brian is planning on proposing to Gentille at a job site in the middle of nowhere. Aww shucks. So not romantic. She's confused about the venue of the date, but that doesn't surprise her about Brian. Everything this man does is weird, so this is a casual Monday for him.
It's almost kind of cute that he is recreating the moment they met. His speech was very self deprecating, but quasi-romantic. I love that he grabbed the wrong hand.
WE don't know yet what her answer will be, but please say no. This man is as weird as they come, and you don't need that in your life. Thank you, next!
WAIT SHE SAID YES. WHY? WHY WOULD YOU DO THAT TO YOUR LIFE? Gentille please change your mind. She doesn't matter that it's not a fancy diamond, and it makes her happy it came from his family. She has always wanted to be part of a family. She's never had it, so she feels special like her dreams are coming true.
Sean & Megan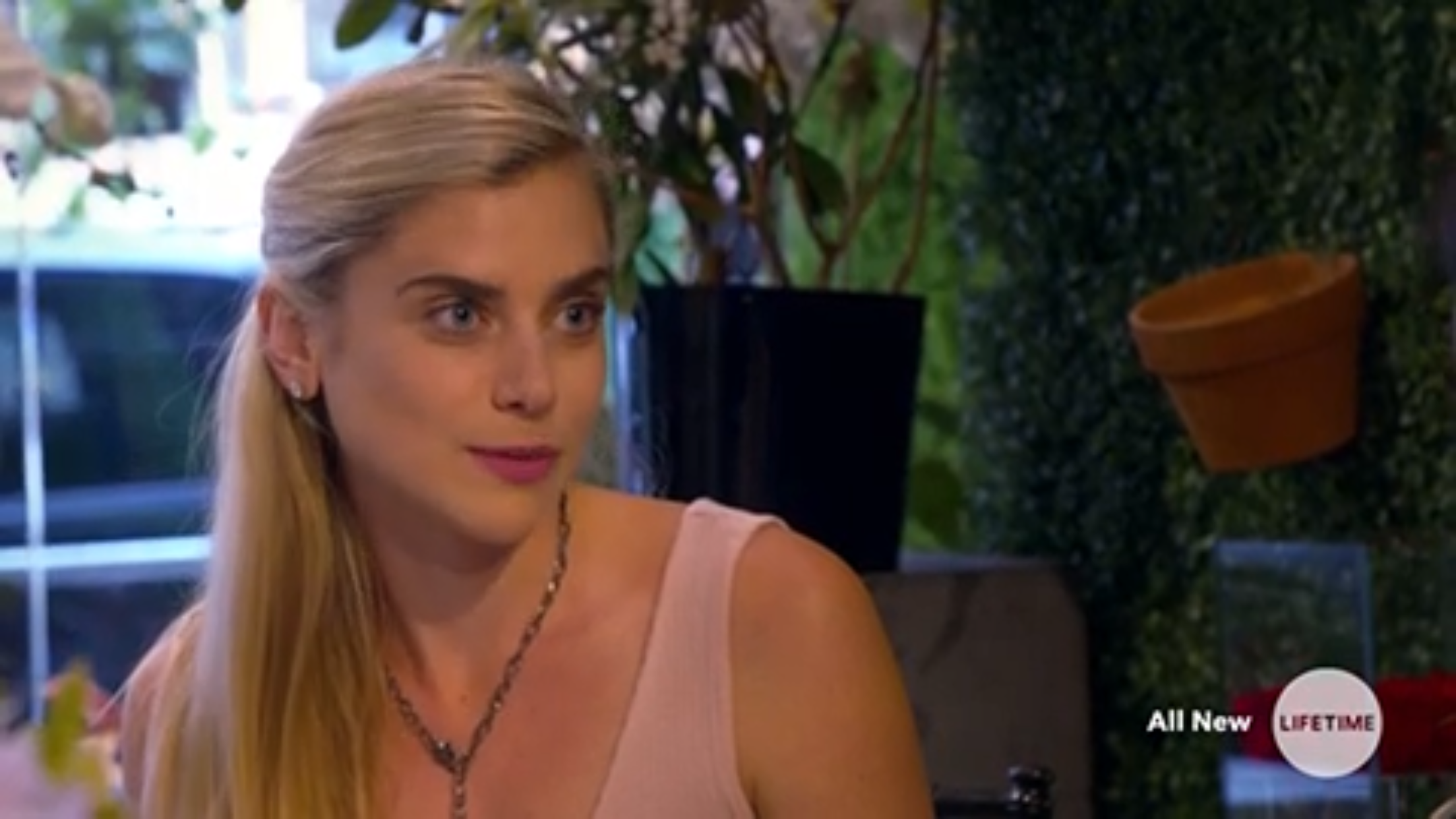 Megan Thomas is stressed out after being asked to sign a prenup. I get that it might come across insulting, but come on girl. Megan knew he was super rich. What did she expect? He needs to protect himself.
Wedding planning is in full swing, and she meets with a friend to pick out flower arrangements. She's upset that Sean Lourdes is moving forward with a lawyer for the prenup..
Her friend is totally team Megan here. She doesn't get why a prenup is being forced in this situation. He's super rich, so that's why. What are you not getting?
Megan doesn't want the prenup getting in the way of her life, but it might be her only option. There's a good chance Sean will call it all off if she doesn't comply. Secure the bag Megan!
She doesn't really want to lose him over this prenup, so she's getting to the meeting. His family has a ton of influence on him, and he doesn't want history to repeat itself.
The lawyer explains that it's an insurance policy and life happens. Each side can put in things that are important to them, but Megan isn't having it.
Megan accuses his father of being in Sean's ear, prompting this sudden change of heart. The lawyer claims that if Sean doesn't follow through with this, some major family drama is headed his way.
Megan feels like he's making her seem like a gold digger. Sean says he doesn't even want to get married, but it's what Megan wants. He feels her pain, but he can't make everyone happy.
The real issue here is that Sean will probably get cut off if he doesn't secure the prenup. Megan shouldn't want that. By avoiding the prenup, Megan loses out on getting money either way. Play a smarter game.
Shawn & Kate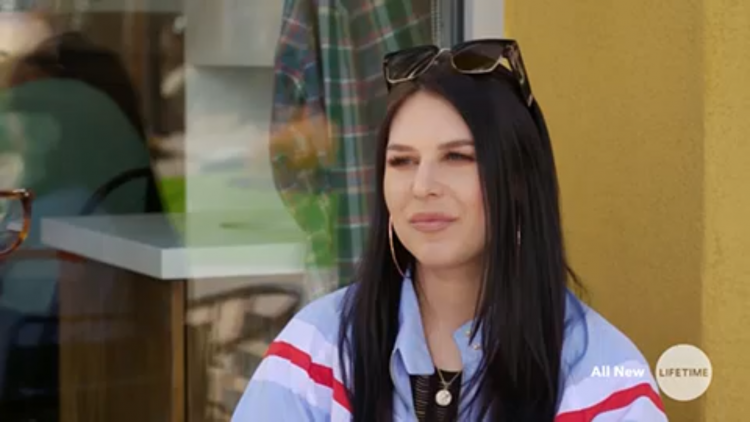 Kate's friend meets with her after FINALLY meeting the elusive Shawn. She didn't like that Shawn was mingling with so many girls after his performance.
Her friend questions whether or not Shawn is genuine as a performer. She doesn't understand why Shawn was shooting fake money out of a money gun. That's such a bizarre thing to take issue with. To make it worse, her friend starts prying even deeper in Shawn's professional life as well.
Kate defends her relationship with Shawn despite her friend's nosy behavior. Shawn is rich, but that doesn't mean he needs to give everyone free money. Like what? Who even says that? Why so entitled?
Also, it's Shawn's job to interact with his fans. Male, female, whatever. Shawn was doing what any decent performer would do after a gig. Shut down the insecurity.
Kate heads to Shawn's to spend some quality time together. They need that after her bout of major jealousy. She's feeling weird after talking to her friend, and she expresses her concerns.
She fills Shawn in about the money gun drama, and it sounds so stupid. Her friend is implying that Shawn might be a fraud, but Kate defends her.
Shawn says that a money gun isn't an indicator of his success. EXACTLY! Shut that noise down right away. Kate's offended that he's saying negative things abut her friend, but come on Kate.
TELL US – SHOULD GENTILLE MARRY BRIAN? SHOULD MEGAN SIGN THE PRENUP? ARE YOU ENJOYING THIS SEASON OF MARRYING MILLIONS?
[Photo Credit: Lifetime]