The most recent episode of 90 Day Fiance The Other Way was the conclusion of the two-part finale special. Don't worry there are still many surprising updates that are uncovered.  We also learn where many relationships stand after the season and the Tell All.
Jenny Slatten hoped Summit will join the reunion after their devastating separation. Laura Jallali 's son, Liam, has zero sympathy for his mother despite her failing marriage to Aladin Jallali,.  Jihoon Lee reveals that his mother wanted him to marry a Korean woman. Tiffany's trust issues are highlighted. Let's discuss all the juicy details!
We last left the Tell All on a cliffhanger about the fate of Laura and Aladin's relationship.  Apparently, Aladin wants a divorce. Laura's pension was cut in half and she no longer has money to take care of Aladin. Laura's son, Liam, joins the conversation via video chat with a huge grin on his face. She is incensed by her son laughing while she is in pain.
Liam blames his mother for continuously making bad choices in relationships. Laura's brother, Ludwig, joins the stage to support her. He wasn't sure either way if the relationship would work because of the cultural differences. I honestly felt bad for Laura. It's clear she loves a  man who didn't have pure intentions. The only thing Aladin really said was that she disrespected him by getting coffee without his knowledge. WTH! He didn't list any other reasons he wants a divorce. It seems quite obvious that now that the money has run out, so has he.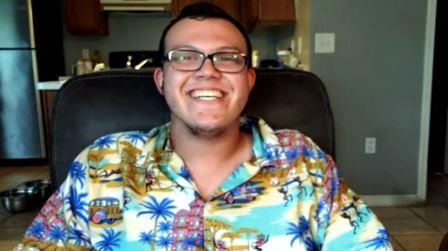 Jihoon and Deavan Clegg  join the stage to discuss their relationship.  Did Deavan get a spray tan from hell? Her entire face looks orange, which is a vast difference from the way she looked all season. Currently, Deavan is in the United States awaiting Jihoon to get their living situation together. I guess she decided to wait from a non-cramped environment. In 10 days she will be bringing both kids back to South Korea whether Jihoon is ready or not.
In a shocking twist, Jihoon reveals that his mother doesn't like Deavan and wishes he married a Korean woman instead. Deavan feels like she tried with her husband's parents, but doesn't feel it was reciprocated. Is it just me or did his parents seem accepting of their relationship? Maybe they were just being polite for the cameras.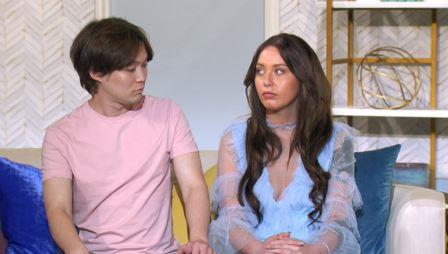 Tiffany had a beautiful baby girl when she returned to the U.S. Ronald has yet to meet his daughter, but Tiffany plans to visit South Africa so that can happen. Footage of Ronald's bachelor party is shown and Tiffany is visibly upset. She resents Ronald because he has made so many mistakes that have resulted in her pain. Maybe she should have thought of that before she married and got pregnant by him.
She thinks her husband should have left the room when the stripper arrived to the party. Ronald says he is trying to regain his wife's trust day by day.  He even sends Tiffany screenshots when he goes to the ATM.  Wow! I couldn't imagine living like that. Why would Tiffany want to play warden to another adult? I just don't understand the desire to control everything your spouse does.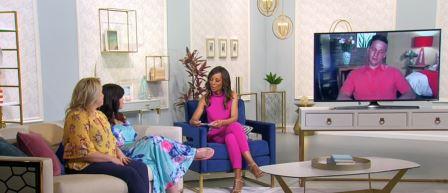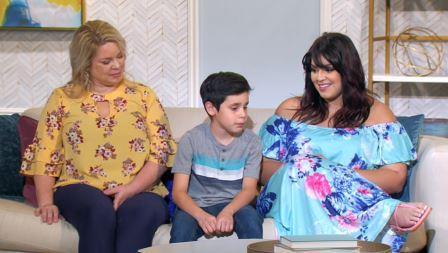 Tiffany's mother joins her daughter on stage and admits she no longer trusts in Ronald.  Is it just me or is everyone acting like Ronald made these mistakes during his marriage rather than before he and Tiffany met? A video is shown of an explosive argument between Tiffany and Ronald about her trust issues.
Tiffany's mother thinks Ronald doesn't take responsibility for his mistakes and tries to blame other people. She confesses she wouldn't have chosen him for her daughter. It broke my heart when little Daniel joined the conversation and said he doesn't want to go to South Africa, but he will do it to be with his "dad". The couple plans to apply for a spousal visa for Ronald.. His criminal record was expunged, so he has a chance of  joining his family in the United States.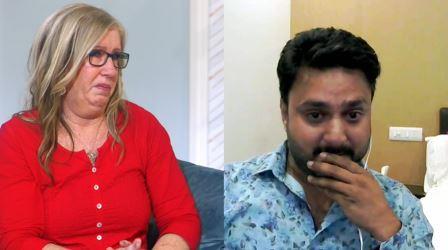 Jenny is next to sit in the hot seat. To everyone's surprise, Summit joins the stage via video chat. He claims that his wife and family are all aware that he is talking with Jenny. Sure, they are. After watching a clip of her reaction to Summit being taken from their apartment, Jenny becomes emotional. Summit states he came on the show to try to get out of the arranged marriage. He also wanted everyone to know he loved Jenny.
When asked if he was having sexual relations with both women at the same time, he hesitates then denies it. Something doesn't seem quite right about his story. I need to talk to the wife. I have a feeling she has a very different version of events. Jenny's daughter, Christina and her wife join the discussion. Christina begins crying while describing the phone call she received from her mother about Summit's secret marriage.
Summit informs everyone he is now separated and is in the process of getting a divorce. Jenny wants to return to India to be with her love after everything is over. SMH… Jenny looks more like a doe-eyed fool, than anything else. Summit has lied time and time again, yet she makes excuses for him. How do we even truly know that Summit is in the process of a divorce? He could easily just be telling everyone that to continue to string Jenny along. This is a dangerous game Jenny is playing, but if she wants to live the rest of her life waiting on a scammer it's her choice.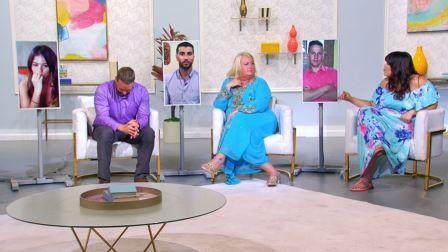 All of the Americans rejoin the stage with their significant others via video chat. It's funny that these people who ALL have crazy relationships have so much to say about everyone else's situation but their own. Deavan admits she would not have been in a relationship with Jihoon if she knew about his criminal history. When some cast members say that's a harsh comment, she proclaims to be using her income to pay off his debt. I think in hindsight, if several of these couple's had full details on one another, they may have decided to pass as well.
Video footage is shown of one of Paul Staehle and Karine Staehle's most explosive fights. Paul details how he found out that Karine was receiving money from an American man. He admits one of their biggest issues is communication and that he can come off as aggressive. Paul's mother has been helping to support her son, but will be cutting him off soon at the urge of her husband. Although she liked Karine, she is unsure if the relationship will work out.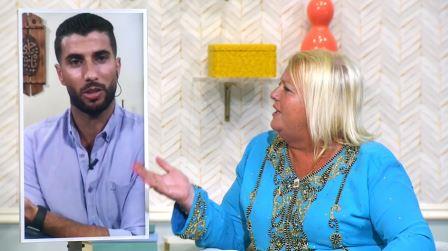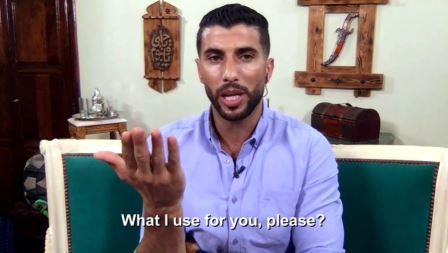 The cast is asked their opinion of Aladin and Laura's relationship. Tiffany jumps straight in and says he seems like a @ss*ole. Aladin becomes extremely defensive and tells his wife he no longer respects her. Laura insists that Aladin used her. As soon as the money ran out and she was unable to get him a visa, he was no longer interested in their marriage. Laura reveals the shift happened six days after their wedding ceremony.
When asked if he would be willing to go to therapy, Aladin begrudgingly says he will go. After everyone leaves the set, Laura has an emotional breakdown. She is supposed to return to Qatar, but no longer knows if that is an option. Corey is worried about being in the U.S. while Raul and Evelin are in the same place. He believes getting married would help. Umm… Corey, you may need to rewind that reunion tape. All in all, this reunion was very telling. Although almost every red flag has come to pass, the Americans are still madly in love. Sigh!
TELL US – WHAT DID YOU THINK ABOUT THE 90 DAY FIANCE THE OTHER WAY THE TELL ALL PART 2? WERE YOU SURPRISED ABOUT ANYTHING?
[Photo Credit: TLC]