On last night's episode of Married At First Sight , one-month wedding anniversaries are celebrated as the experiment reaches the halfway point. While some couples envision a future together, others worry that this first milestone may be the only anniversary they ever celebrate. For one couple, a anniversary is the least of their worries.
Whew, chile this episode was stressful. Bombs were dropped, integrity is questioned and apologies are dismissed. There was so much drama, I have second hand stress. If people don't wake up and start to see the truth after what was presented, I don't think they ever will. Let's get straight into the recap!
Meka & Michael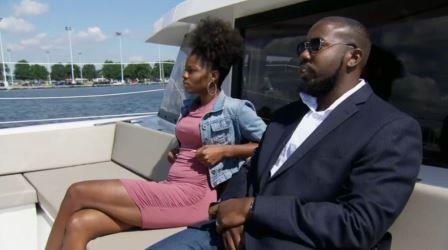 Michael Watson attempts to move past his continuous lies by making breakfast for his wife, Meka Jones. She awkwardly eats while he incessantly rambles on during the meal. I don't think she likes her husband or breakfast food. To celebrate their one month anniversary, Michael takes Meka on a boat ride. They view their wedding photos and video while reminiscing on their journey thus far. I wonder is a timeline of each of his lies included on that laptop. Michael is trying really hard to make his wife forget his indiscretions. He claims he bought tickets to Jamaica to swim with the dolphins. Meka, girl don't buy a swimsuit until you actually see the tickets.
Austin & Jessica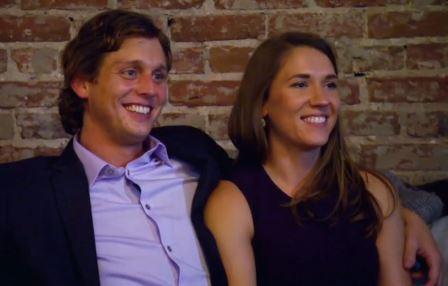 Austin Hurd  surprises Jessica Studer with a hand molding activity when she returns from the gym. This is one of the corniest things I have seen, but it fits the quirky couple. The mold of them holding hands actually comes out really well.
Austin plans a private dinner for Jessica. They watch their wedding video and discuss how far they have come since they met. During the dinner Jessica points out that Austin didn't let down the toilet or make the bed a few times. Huh?? Did this girl forget his mommy did everything for him before she met him? Things get a little uncomfortable when Jessica inquires about them falling love. Austin has made it clear that he takes that word seriously and isn't ready to say it yet. He does admit they both are going in that direction but doesn't feel they are there. Jessica accepts this answer, but it's obvious that is not what she wanted to hear.
Mindy & Zach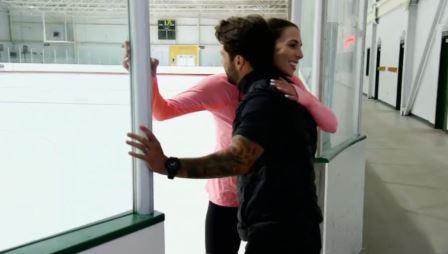 Zach Justice  joins Mindy Shiben at the ice skating rink to hang out. Mindy gracefully teaches her husband a few moves. But no matter the activity, Zach always seems like would rather be doing anything else in the world, but be with his wife. Sigh! Mindy, you deserve so much more than this ball of hair.
Mindy and Zach go to dinner to celebrate their wedding anniversary. During their conversation, he eludes to not feeling in control during their marriage. Ummm…isn't this the same guy who only sees his WIFE at his own leisure. That certainly sounds like control to me. Mindy becomes frustrated and asks does he have a girlfriend or is he gay. Girl, he just doesn't like you! Then Zach drops a bomb and accuses Mindy of being dishonest in one of the worst attempts at acting, I have ever seen. What a coincidence that once Mindy admits to feeling robbed of the full experience, Zach pulls out a smoking gun to shift the blame. She questions whether Zach is just making up an accusation, but he refuses to go into more detail. Mindy becomes so frustrated she storms out of the restaurant.
Zach agrees to come to Mindy's apartment to look at their wedding album together. He couldn't look more disinterested, even if he tried. At this point, these two interacting is just sad to watch. Mindy expresses how unsettled she is by the accusation that she is dishonest. A light bulb goes off and she is prompted to ask has he been in touch with any of her friends. She is shocked to find out Zach has been speaking regularly to one of her closest friends behind her back. SMH! Mindy, if you don't drop this man and your friend immediately, I don't know what to say. What is even crazier is Zach has NEVER called Mindy even once, but has been talking to her friend for weeks. OH, HELL NO! This woman was at her wedding. This is a huge betrayal in my eyes. I sentence Zach and the friend to a Game of Thrones walk of shame in front of the other couples.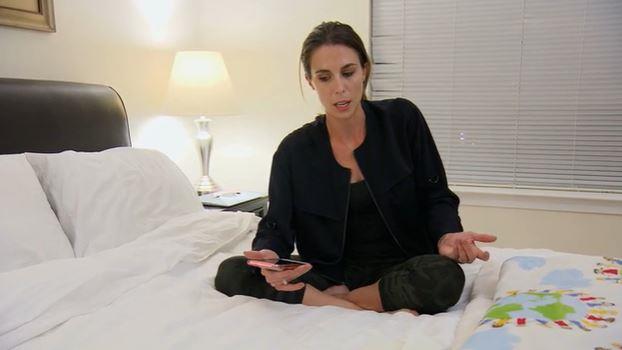 Mindy calls the offending friend, Lindsay to ask her what is going on between her and Zach. I don't give a damn what this woman says, she is not a friend. Who tries to build a friendship with her friend's husband without their knowledge? Both Zach and Lindsay are the worst kind of liars. Why would Lindsay delete their text messages, if there was nothing incriminating in them. With a friend and husband like this, who needs enemies?
Brandon & Taylor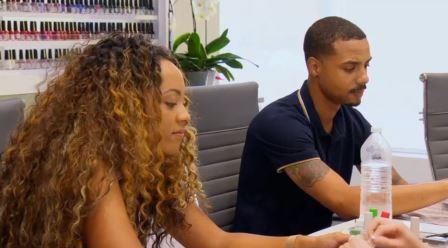 Brandon Reid and Taylor Dunklin each view their wedding memories individually, now that they are separated. In my opinion they both need to throw the box from the experts in the trash and never look back. These two have been toxic since the very beginning.
Brandon meets Taylor at the nail shop of all places, to talk through their issues. Taylor apologizes for the first time in an anniversary card. Brandon clearly isn't ready to let go of the issue and continues to chastise Taylor throughout the conversation. She becomes irritated and keeps mentioning wanting to be friends. Apparently Brandon is offended by the word "friends" and shares that he is uninterested in the gesture. Sigh! Both of these people are so immature it's ridiculous. Taylor refusing to admit her video was done with the intention to hurt Brandon's feelings is wrong. Brandon pretending to be outraged as if he hasn't made several mistakes is nuts. Obviously, Brandon doesn't mind publicly humiliating his spouse, but can't handle facing the same fate. I think this separation is the best decision for all.
Derek & Katie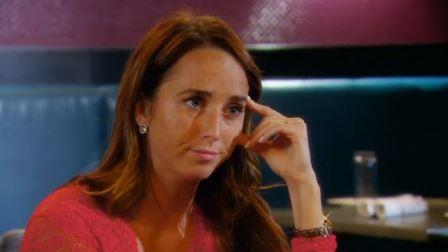 Katie Conrad and Derek Sherman have an argument off camera. Derek felt attacked when his ability to fall in love by the end of the experiment is questioned. Katie is scared to death that she will realize that she wasted her time at the end. Things escalate when disrespectful words are exchanged. 2 hours before their anniversary was not an ideal time to have this discussion.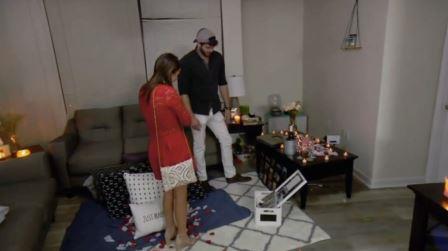 Katie is still upset from her recent argument with Derek. At their anniversary dinner, she reveals that he crossed a boundary by shutting down and saying "F you" during their disagreement. Derek becomes increasingly frustrated when Katie refuses to let the situation go. Eventually they finally apologize to one another and attempt to enjoy their night. It doesn't hurt that Derek surprises his wife with a trip to Nashville and a framed photo collage of their families. I hope Katie stops focusing on hearing 'I love you' and really look at Derek's actions. It seems like he puts in a lot of effort to try to make her happy.
TELL US – DO YOU THINK MICHAEL REALLY PURCHASED TICKETS TO JAMAICA? WHAT DO YOU THINK ABOUT ZACH AND LINDSAY'S INAPPROPRIATE RELATIONSHIP? SHOULD TAYLOR AND BRANDON RECONCILE? IS KATIE TOO HARD ON DEREK?
[Photo Credit: Lifetime]