"Ah, fresh blood."- Dracula…. probably.
In a year that can easily be described as the most torturous rollercoaster ride in recent memory, we finally have some light at the end of this dark and dingy tunnel: a brand new season of 90 Day Fiancé! With the current season of 90 Day Fiancé: The Other Way in its denouement, trailers and previews of the upcoming 8th season of the OG franchise have been popping up on the network since early November.
And with a new season comes new couples! A wonderful mix of American love-seekers and their foreign flames who they're hoping to eventually marry. With a formula that has been proven successful time and time again, it seems like we'll never run out of zany long distance couples to follow on their journey into wedded bliss- not now and possibly not ever. And with so many variant shows under the 90 Day Fiancé umbrella, it's super common for couples to cross over from one to the next based on their relationship status. According to Entertainment Tonight, Season 8 is packing some heat as trailers have already introduced us to several tumultuous newbies as well as some familiar faces. Let's dig in!
Tarik, 46 (Virginia) & Hazel, 28 (Philippines)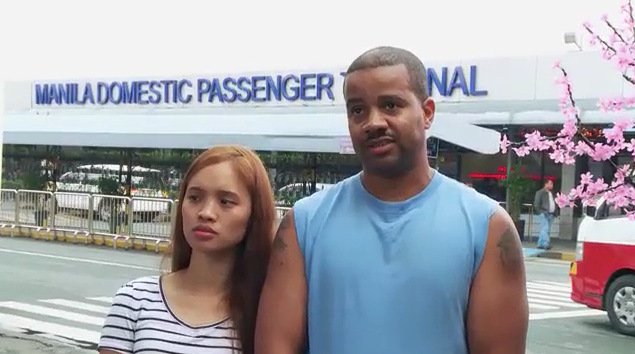 After the catastrophe that was Tarik Myer's beach rapping back in Season 2 of 90 Day Fiancé: Before the 90 Days, he and his beloved Hazel Cagalitan appear to now be living in America and ready to add some spice to their lives. After Hazel reveals her bisexuality, Tarik is apparently pleased by the news as we see him ferociously clicking around on the internet trying to find Hazel a girlfriend while simultaneously asking whether she prefers curvy or petite women. A prude Tarik is not! He is a nondiscriminatory man. A progressive man. A man with a lot of room in his heart and, if he plays his cards right, in his bed?
Rebecca, 49 (Georgia) & Zied, 27 (Tunisia)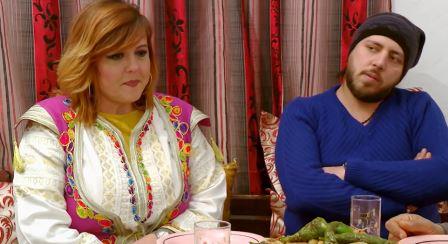 Photo filter queen Rebecca Parrott and her fiery young fiancé Zied Hakimi are back after first appearing in Season 3 of 90 Day Fiancé: The Other Way. With Zied now living in America and jobless, Rebecca has started working overtime at her new job in order to support them both. As Zied continues to urge Rebecca to marry him sooner rather than later, her skepticism of his motives has only continued to grow.
Mike, 35 (Washington) & Natalie, 35 (Ukraine)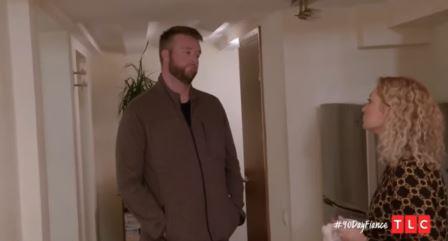 Guess who's back, back again? Mike Youngquist and Natalie Mordovtseva are back because apparently they're huge gluttons for punishment! Somehow continuing their journey after a tumultuous Season 7 appearance, Natalie has since been granted her K-1 visa and is now in America with plans to marry Michael. But let's not get ahead of ourselves! They seem to still be battling each other on various issues and, at one point, a verklempt Natalie is seen pouring herself into a cab to the airport while claiming that Michael is responsible.
"I'm honestly scared," she cries. "I have to leave the country because I'm illegal here. Michael is monster."
"I'm sorry about everything," an emotionless Mike replies.
K-1 visa issue or change of heart? Oooh! The mystery. Ya'll will have to tune in to find out.
Jovi, 29 (Louisiana) & Yara, 25 (Ukraine)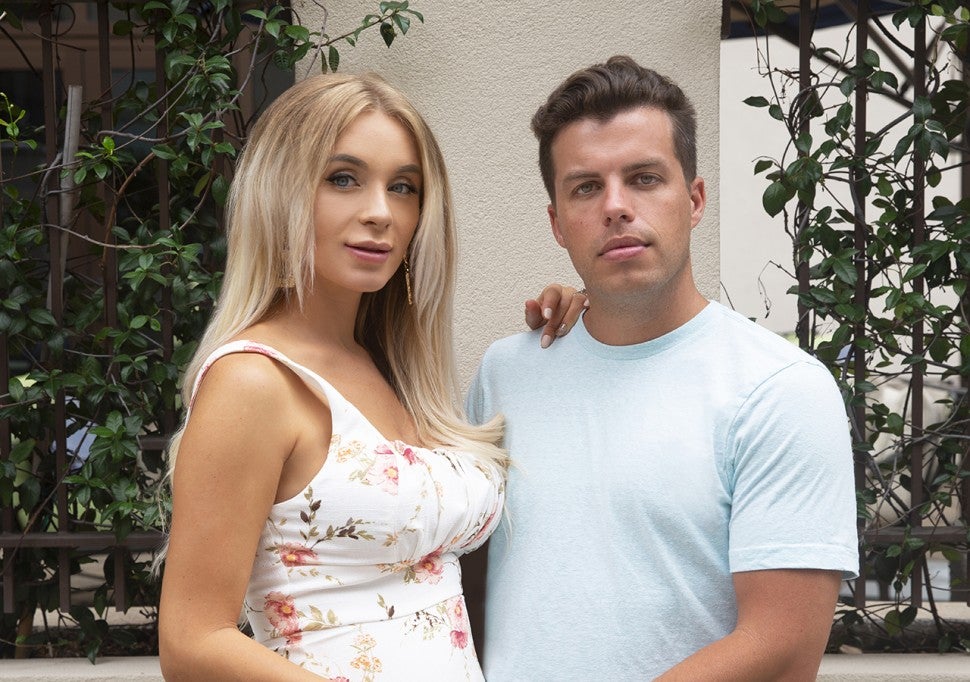 New to the crew is Jovi and his fiancée Yara who he met while travelling the world. After transitioning from hook-up to relationship, the couple continued to travel together. Eventually, an unplanned pregnancy put a hitch in their plans. Jovi proposed and filed for a K-1 visa, but Yara unfortunately suffered a miscarriage.
The good news is that the experience only strengthened their commitment. Now, the two are navigating their future in America as Jovi's friends and family voice their concerns from the sidelines.
Stephanie, 52 (Michigan) & Ryan, 27 (Belize)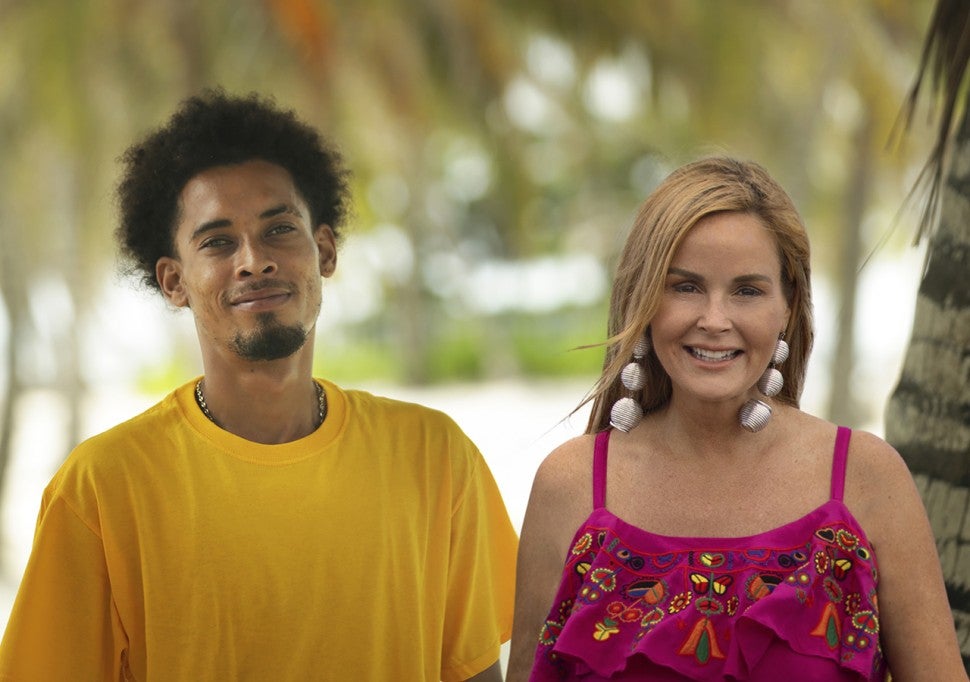 Spa owner and workaholic Stephanie had never been in a relationship, so it came as a shock when she met Ryan in Belize and instantly felt a spark. Although Stephanie's jealousy of Ryan's flirtatious behaviour is a bone of contention, she continues to shower him with lavish gifts and cover living expenses for him and his family. Stephanie hopes Ryan will step up and mature when he arrives in America, but her friends and family worry that he's only in it for relationship for the opportunities and luxuries it provides.
Andrew, 32 (California) & Amira, 28 (France)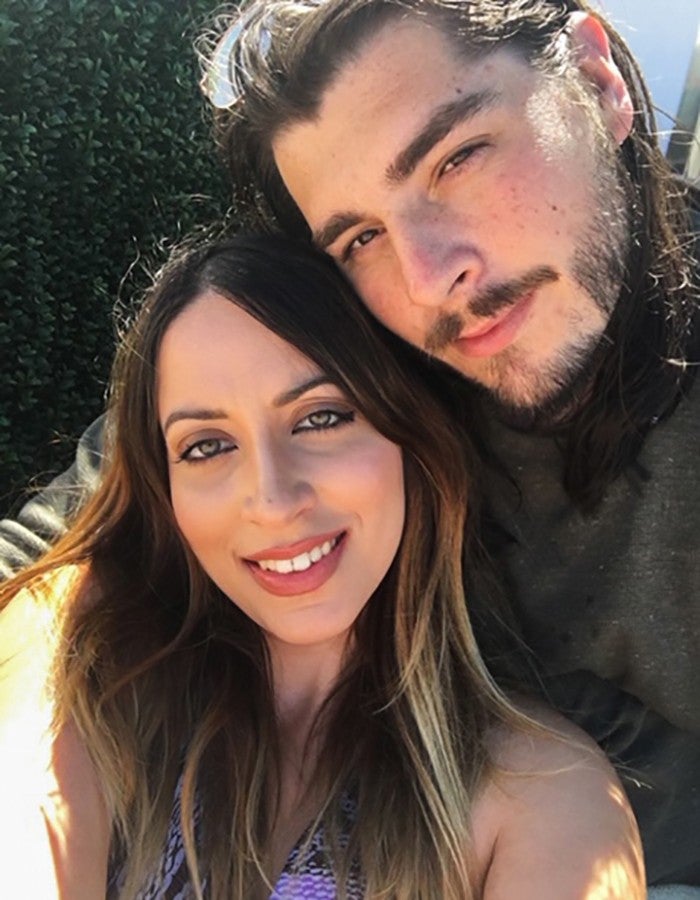 After deciding that he was ready to settle down and start a family, Andrew decided to create an online dating profile to scope out potential mates. Along came Amira from France! They hit it off right away. After, they decided to meet up in Las Vegas where a smitten Andrew proposed after only a week. They soon after filed for the K-1 visa and were approved and are now trying to quickly navigate Amira's move to the US amidst the global pandemic.
Brandon, 27 (Virginia) & Julia, 26 (Russia)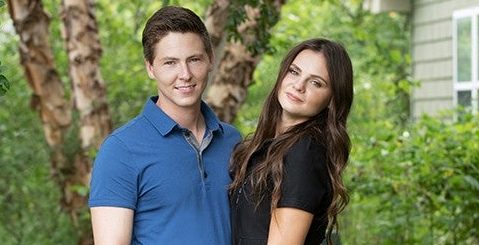 Last but not least are Brandon and his fiancée Julia. After a friend met Julia go-go dancing at a club, they decided she and Brandon were destined to become lovers. Then, they orchestrated a video meeting between the two.  And it worked! They were smitten from the get-go and- even with the long distance and vastly different lifestyles- they became engaged after five months of dating. Julia is now getting ready to move to the US and Brandon is feeling the pressure.
The financial weight of the K-1 visa process means that they'll have to live with Brandon's parents until they can afford a place of their own. They're happy for their son.
However, they have strict, conservative rules. They expect Julia to do her fair share of work on the family farm while she's living with them. And, I mean, that should be fine, right? When has a couple living with a parent(s) ever been an issue, right?!? *cough, COLT JOHNSON, cough*
Oh, snap! The drama, the excitement. Forget Christmas- this is what we've really been waiting for all year. A fresh crop of delightfully complicated relationships for us to watch over from afar and judge (with love) accordingly. I honestly can't wait.
Season 8 of 90 Day Fiance premiers Sunday, December 6th at 8 p.m. ET/PT on TLC.
TELL US: ARE YOU EXCITED FOR A NEW 90 DAY FIANCE SEASON? ARE YOU SURPRISED TO SEE MIKE AND NATALIE RETURN?
[Photo Credit: TLC]