Celebrity Big Brother is blazing towards its Finale Episode this Wednesday night. But there were way too many houseguests still in the game heading into Monday's episode, and most Big Brother fans know what that means: A special Double Eviction Episode had to be looming.
Let's face it, the drama of the game has already peaked as the power duo that is Miesha Tate and Todrick Hall overcame their biggest hurdle by ousting the other power duo of Carson Kressley and Cynthia Bailey. While Cynthia still remains in the game, the other remaining players – Todd Bridges and Lamar Odom – were not game savvy enough or powerful enough in challenges to really do anything against Miesha and Todrick down the stretch. Since Carson's exit, it's really just been a matter of time as we watch Miesha and Todrick steamroll their way to the end, with some late annoyance to their game by the emergence of Todd as a sudden challenge threat, after having coasted his way to this point in the game.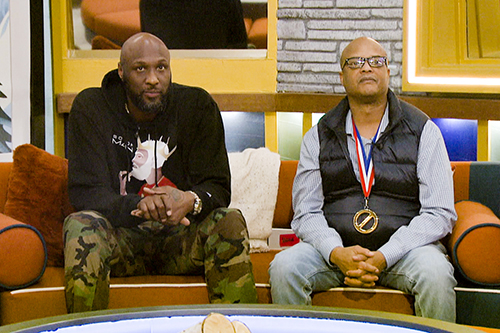 The Double Eviction episode started with Todrick as HOH, and Todd and Lamar on the block. Todd miraculously won POV, forcing Todrick to have to replace Todd on the block with Cynthia. Miesha voted for Lamar, and Todd voted for Cynthia, forcing Todrick to cast the deciding vote to send Lamar out of the game. For Lamar, his presence this season was entertaining even if he didn't really contribute to the overall game. He had many emotional "true" moments in the house, and his lack of understanding of the game led to a lot of laughs. But Lamar was sent out and will return Wednesday to cast what might be a wildcard vote for this season's winner.
After Lamar's exit, Julie Chen Moonves announced to the house that tonight was indeed a Double Eviction episode. Miesha – who else? – won yet another HOH, nominating Todd and Cynthia. Todd's last chance in the game was to win a second consecutive POV, but he wasn't able to come through. Instead, the game's best resume got even greater when Miesha won the final POV of the season. She kept her noms the same, which led finally to Todd's exit.
The stage has now been set for the Finale Episode: Miesha Tate is the clear front-runner, and the only way she doesn't win the game is if Cynthia were to pull out a surprising final HOH comp win. If Cynthia does, she almost definitely would take Todrick to the end with her. That is probably the most exciting and unexpected Finale outcome (expect the unexpected, right?). If Todrick and Miesha win the final HOH though, there are assuredly taking each other, which means Miesha will win the game…we think? Todd at least mentioned in his exit interview that he'd vote for Todrick to win it all, but I just can't possibly imagine a scenario where he earns enough winning votes to beat Miesha.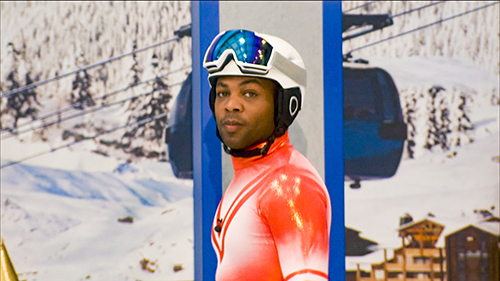 That leads us to a surprise announcement from Julie about the Finale and how the jury voting will work. Because of Chris Kattan's early exit from the game, he will not be a member of the jury. That means that there will actually be only eight jury votes and not nine, so a tie scenario is possible. Julie announced that in the case of a tie, that America would determine the winner with live voting during the final episode Wednesday. Knowing that to be the case, I could definitely see Todrick winning America's tie-break vote over Miesha, should it come to that. That means that Todrick would essentially need to get four votes to force a tie and therefore have a real chance to win…we know he has Todd's vote, and could also likely have Lamar's vote…could there be two votes left out there for Todrick to pull off an unlikely win? And if anyone but Miesha ends up the winner, will this have felt like a satisfying conclusion to the season?
There's only one way to find out: Tune in to the two-hour Finale Episode on Wednesday!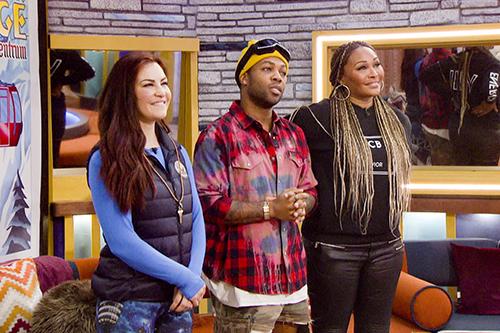 Quick Note! I appreciate that you are reading this recap! Those that have followed me also know that I am also a RottenTomatoes-approved film critic and I encourage you to check out my past movie reviews and my TV show (episodes are also available online at the website, www.MovieShowPlus.com.) As always, the easiest way to get all of my Celebrity Big Brother and Survivor coverage and movie reviews is to follow me on Twitter – @tomsantilli – or on Facebook.
TELL US – WHAT DO YOU THINK OF THE LATEST EPISODE? WHO DO YOU THINK WILL WIN AMERICA'S FAVORITE HOUSEGUEST? AND WILL MIESHA WIN IT ALL?
[Photo Credits: Screen Grab/CBS (C)2022 CBS Broadcasting, Inc. All Rights Reserved]