Welp, now we know why Shannon Storms Beador and David Beador are no longer in a good place. After shocking pretty much everyone in the Real Housewives of Orange County fandom, Shannon and David posed for a candid photo op. They ran into each other in early June at The Quiet Woman, of all places.
At the time, no one knew, but Dave was having issues with his current wife Lesley Beador. They were moments away from filing for divorce (again). I guess with Lesley out of the picture, David was allowed to be nice to Shannon. Now we've learned David and Lesley have reunited, which means no more friendliness with his ex.
This is why people are sick of David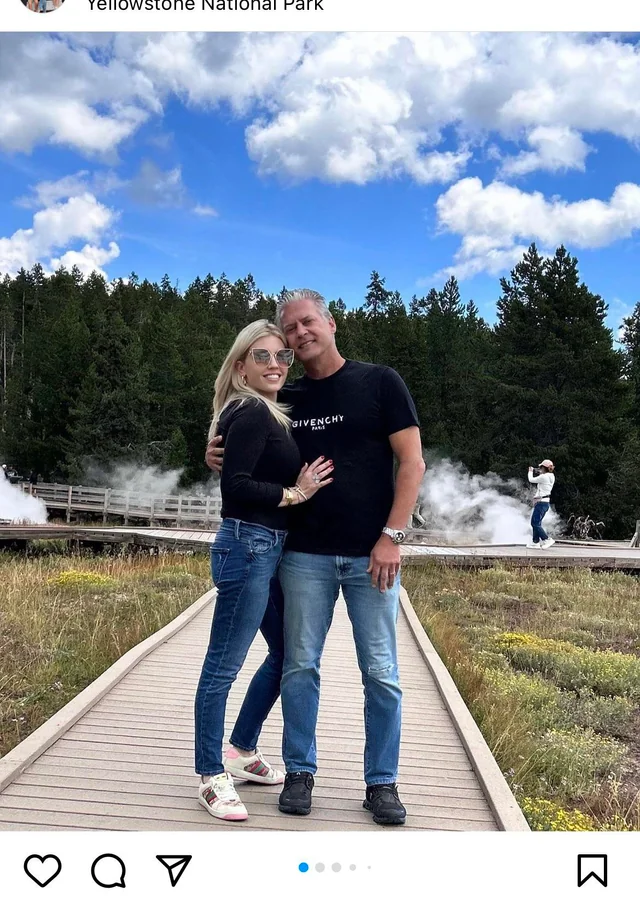 It's kind of giving Kim Zolciak and Kroy Biermann drama if you bought it from AliExpress. When David and Lesley are good, they are very good. When David and Lesley are bad, they're exhausting and we're over the histrionics.
After spending the summer bashing each other and going through all of the divorce motions, it appears Lesley has reconciled with her man. And I guess she thought it would be cute to randomly pop a photo of them together on Instagram. Instead, it kind of made them both seem slightly off-balance.
Despite wanting to kick Lesley both out of the house and to the curb in July, the couple have apparently made amends. They took a family vacation to Yellowstone and Les shared a photo of them embracing. And people were really giving her some grief. At first, she merely limited the comments, then she deleted the entire post. Additionally, David also found his way back to wearing his wedding band.
"Look who I bumped into at Yellowstone National Park. My husband," Lesley captioned the disappearing pic. She added the hashtag, "happy to provide entertainment to all" because at this point she knows her marriage is fodder for gossip.
Shannon dodged a huge bullet with her ex-husband, she's the winner in this reunion.
Real Housewives of Orange County continues Wednesdays at 8/7c on Bravo.
TELL US – WILL DAVID AND LESLEY BE OFF AGAIN BY CHRISTMAS? ARE YOU SHOCKED THEY RECONCILED?