Big Brother 25 houseguest Reilly Smedley, 24, fell victim to the first HOH curse on the Thursday, August 17 episode when she was evicted from the house with a unanimous vote.
Reilly won the first HOH of the season, which often spells trouble for a player's short-term game. You get blood on your hands early and expose your threat level a bit too soon. Oftentimes, the first HOH is targeted after their reign and headed out the door before jury. While some players manage to break the curse, unfortunately, Reilly was not one of them.
Although, the Maine native's HOH reign wasn't a total waste. She formed strong connections with Jag Bains, the 25-year-old truck company owner, and Matt Klotz, the deaflympics gold medalist, and managed to solidify a place in a major alliance called The Handful. However, the 24-year-old failed to secure a relationship with Hisam Goueli, who would later become the HOH in Week 2 and mastermind her eviction from the house.
We had the chance to catch up with Big Brother's Reilly Smedley after her eviction and get her thoughts on Hisam, her eviction, and much more.
Reilly On Her Unanimous Eviction
Despite being in The Handful alliance, Reilly was sent packing with an unanimous vote on Thursday. Even her closest allies voted to send her out the door. We asked Reilly if she was surprised by how the votes turned out. "Absolutely not," she told us. The Bartender shared that she gave her allies the green light to evict her once she realized she did not have the votes to stay.
"I was fighting up until the very last ten minutes for votes and my alliance still would have voted in my direction just because they love me, but I told them not to blow their game up by doing so," she said. "I was not surprised it was unanimous. I made it so that it would be just for their sake."
Reilly also spoke about her relationship with Hisam, who was adamant about targeting her after he secured power. Hisam told Reilly he targeted her because he heard whispers that she mentioned his name during a discussion about potential targets. We asked Reilly if she believed that was the only reason he nominated her.
"I think it was," she said. "I think that maybe him not being a part of that initial eight person alliance might have rubbed him the wrong way. But you know, all love to Hisam. I think he's going to play a great game."
Reilly Shares Who Is Playing the Best Game
Season 25 has been an especially fun season to watch because everyone is playing the game. We asked Reilly which houseguest she thinks is currently playing the best game.
"I think, right now, Jared [Fields] is playing a very smart game," she shared. "Jared not only is very tight with the alliance I was a part of but he's very tight with the other side of the house. And knowing what I know now about him and Cirie being a mother and son, he is absolutely going to go far in this game."
Speaking of Jared, we asked Reilly how she felt about Jared not choosing her to send to the Nether Region. A decision that would've saved Reilly from being nominated. The former houseguest told us she begged Jared to choose her because she knew Hasim was planning to put her on the block. While Reilly admitted she was "not happy" with Jared's decision to protect Jag over her, she said she doesn't hold it against him.
"I can't blame him for making the decision that was best for his game," she said. "I did trust Jared in the moment. I was not happy about it, but I did trust him. I absolutely love him and I think he's playing a great game."
Does Reilly Have Any Regrets?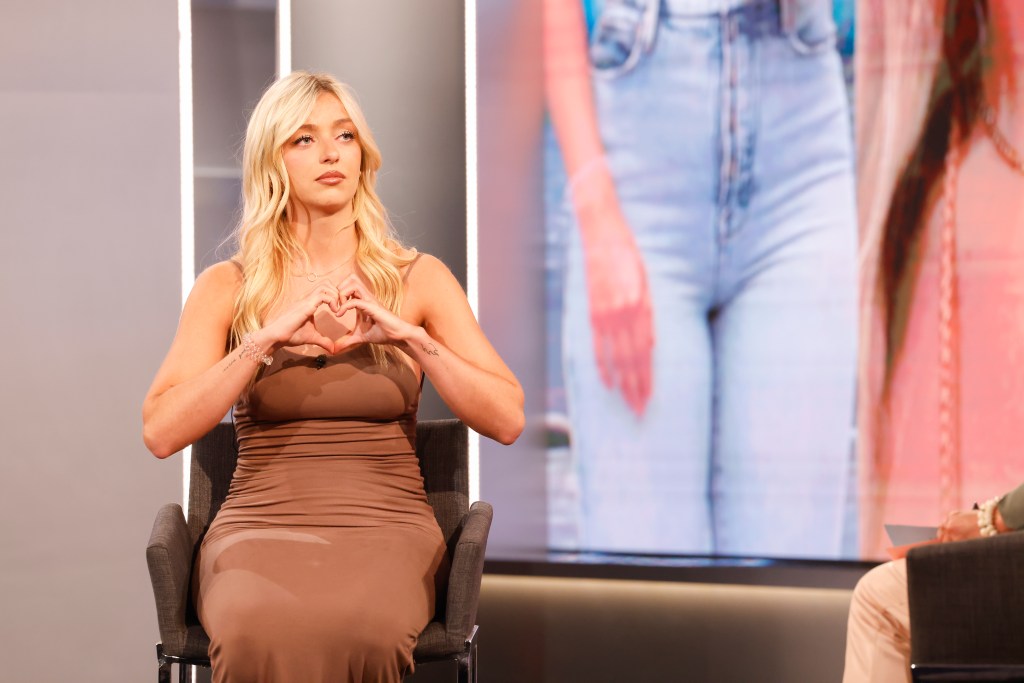 Let's be honest. Some of Reilly's downfall could've been avoided with a smarter strategy. Sorry girl, don't be mad at us! She could've hid her alliances better and done more work to make the other side of the house feel safe. We asked Reilly if she has any regrets about her Big Brother game. "I think that everything happens for a reason," she told us.
"I can't have any regrets," she continued. "At the end of the day, I got to play Big Brother. I knew what would happen if I won the first HOH and I went ahead and did it anyway. So I can't say that I wish things were different."
Before our interview ended, we of course had to ask Reilly about playing Big Brother with Survivor legend, Cirie Fields. The Nashville resident told us she knew who Cirie was prior to entering the house.
"I did know who Cirie was," she said. "I watched her on Survivor. She's a bada**. She's super strategic and just such a wonderful person and I was so lucky to have been able to even play the game with her, let alone be her friend."
TELL US – WHO DO YOU HOPE GOES HOME NEXT WEEK ON BIG BROTHER?