After much anticipation, the OG 90 Day Fiancé show is finally returning for its tenth season on October 8th. While viewers were excited to learn more about 90 Day Fiancé Season 10 amidst recent spin-offs being fairly well received. However, the trailer ultimately fell short.
Gino Palazzolo and Jasmine Pineda are the only returning couple. This comes to the dismay of viewers who became fed up with them on 90 Day Fiancé: Before The 90 Days Season 6. Fans will now have to get to know six new couples, and unfortunately not all of them look interesting. Here's every problem we had with the 90 Day Fiancé Season 10 trailer, although we hope it may just be misleading!
Gino and Jasmine's Storyline Already Looks Repetitive
Perhaps, the most disappointing reveal from the Season 10 trailer was the fact that Gino and Jasmine are returning. While the couple's storyline was interesting at first, viewers quickly became tired of them after it became clear the two aren't capable of getting along.
The Season 10 trailer shows Jasmine finally arriving in America, after waiting over a year in Panama for her K-1 visa to be approved. Jasmine is shown running to Gino at the airport, who happily waits for her with a bouquet of flowers.
However, it is not long before things go south for the infamous duo. Later on in the trailer, Jasmine finds a tube of lip gloss in Gino's car. She immediately accuses him of cheating on her, though Gino denies it. Still, the two quickly find themselves in a heated screaming match, which ends with Jasmine storming out of the car and declaring she wants "to go home."
The 90 Day Fiancé franchise needs to reset focus and should only bring back couples if they are fan favorites or actually have interesting drama. Gino and Jasmine bring the same nonsense every season, so many fans were disappointed to see them cast yet again.
Robert and Sophie Remind Us of Another Annoying 90 Day Fiancé Couple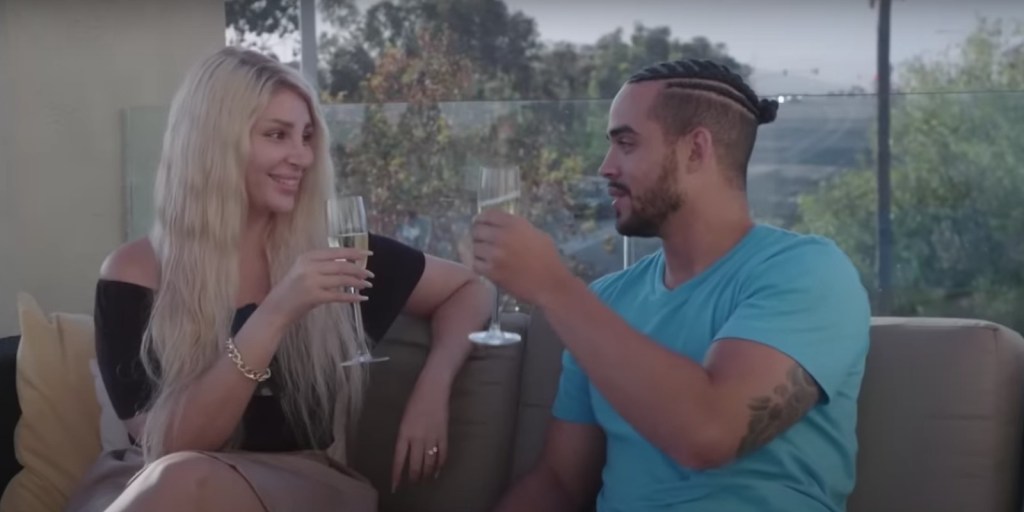 Apart from Gino and Jasmine, the trailer heavily focused on new couple Robert and Sophie, indicating they will have one of the more prominent storylines this season. Unfortunately, Robert and Sophie seem pretty similar to a couple from 90 Day Fiancé Season 9, who were far from fan favorites.
Robert and Sophie remind viewers of Jibri and Miona Bell, and they already seem like they may be clout chasers. In the trailer, Robert worries that Sophie has "spoiled rich girl tendencies," as she hails from the United Kingdom.
Furthermore, the couple's relationship already appears to be based mostly on looks, as Robert claims he was "looking for a fine woman" before meeting Sophie. The last thing Season 10 needs is a clout-chasing couple, as the franchise is finally getting back on track.
Apart from their concerning similarities to Jibri and Miona, Robert and Sophie seem incompatible in several other ways. After arriving in the U.S., Sophie claims she doesn't want kids, and Robert later indicates is a dealbreaker for him. Things for Robert and Sophie are already not looking great. It seems unlikely that they will add a lot of substance to the season.
Nikki and Justin's Story Is Already Frustrating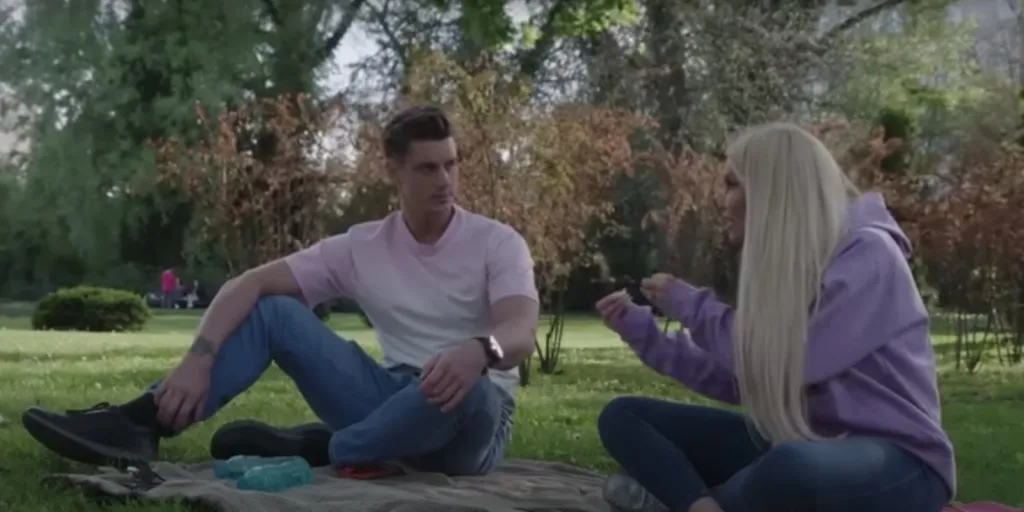 Nikki and Justin were another couple the Season 10 trailer focused on. However, their storyline is already giving viewers a headache. Nikki and Justin had initially applied for a K-1 visa 15 years ago, which was approved. However, Justin was not ready to move to America to be with Nikki, so things ultimately fell through.
Now, Nikki is flying to Justin's home country of Moldova to give their relationship another chance. However, Justin still seems hesitant about Nikki, who is also transgender. In a shocking moment, Nikki asks Justin why he is with her if he is not attracted to her, to which he responds with a blank stare.
It doesn't seem like Justin is into Nikki at all. 90 Day Fiancé fans know that couples like that are often the worst to watch. Season 10 has been highly anticipated for some time, and it really needs to be great after Season 9 dropped the ball. However, the first trailer doesn't have viewers confident that this season will hit it out of the park.
TELL US – WHAT DID YOU THINK OF THE 90 DAY FIANCE SEASON 10 TRAILER?