Real Housewives of Salt Lake City fans wondered who would take the villain role now that Jen Shah is incarcerated. No need to worry. Season 4 has given us no shortage of cast members leaning into their darker side.
And while none are involved in any type of alleged criminal activity, these ladies are skilled at manipulation, pot-stirring, and swearing in front of children.
Let's take a look at the RHOSLC stars who are serving villain vibes.
Mary Cosby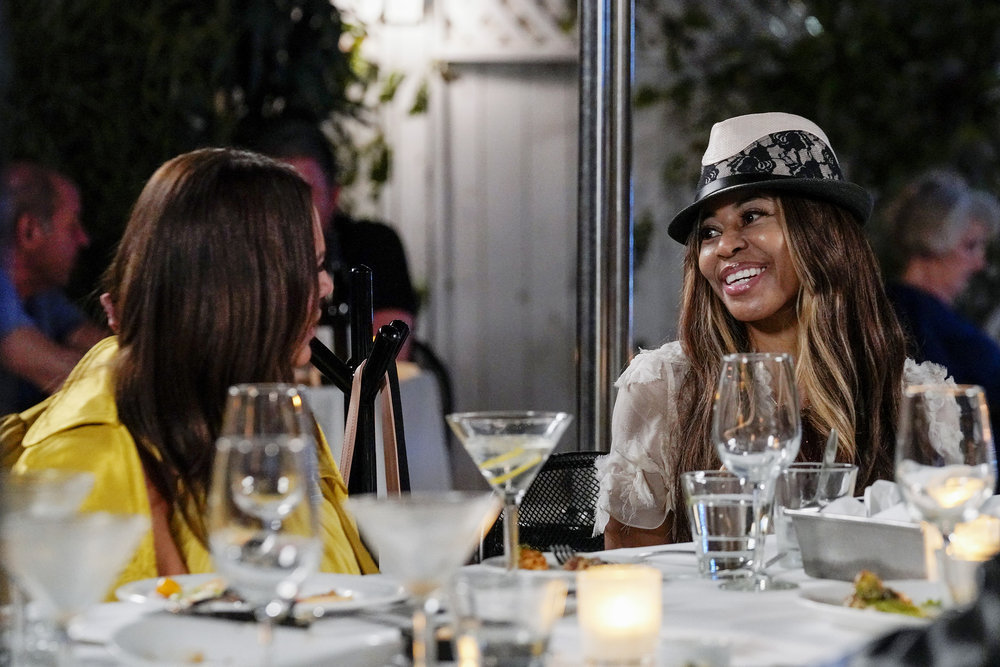 Mary Cosby filmed the first two seasons of RHOSLC but skipped the Season 2 reunion. Mary is the First Lady of Faith Temple Pentecostal Church. There were a lot of questions about the church and allegations that it was a cult.
She returned for Season 4 as a friend of the housewives. So far, Mary has only been a friend to Meredith Marks. Mary was so disengaged that she skipped most cast activities. Her only function was to shade and insult her co-stars. Unless your name was Meredith.
She called Whitney Rose "a bobblehead." Whitney tried to make peace with her over dinner, but Mary decided to take hers to go and informed Whitney that they had no future.
According to People, Mary fat-shamed Heather Gay on Watch What Happens Live. Mary looked at a photo of Heather in a Gucci top. Host Andy Cohen asked Mary if Heather nailed the look.
"No. I don't think Gucci makes that," Mary replied. "I've never seen a corset in, like, a size 14. Have you?"
She also told Heather that she looked "inbred." If Mary's mouth was moving, someone was being insulted.
Mary is so problematic, I can't even count the ways. Her son, Robert Cosby, Jr. was married for a year and Mary didn't know. Even though he and his wife live under Mary's roof. Perhaps Mary needs to tend to matters in her home and spend less time sitting alone on cast outings, snacking on McDonald's.
Lisa Barlow
Lisa Barlow is all about Lisa Barlow. She had zero sympathy for Monica Garcia after Monica's abusive relationship with her mom came to light. In Lisa's mind, Monica was abusive, and it doesn't matter why.
Lisa was furious that Monica yelled at Angie Katsanevas at Angie's Greek Easter brunch. So, at Whitney's Prism event, Lisa was pissed off that Angie and Monica made amends.
"Monica is this little vampire who's fueled 100% off of negative energy," Baby Gorgeous remarked. Is it like looking in a mirror, Lisa?
The Daily Mail reported that Lisa and Monica engaged in a shouting match during Whitney's event. When Monica told Lisa to leave her alone because she wasn't her mom, Lisa fired back. "No one wants to be her mother. Clearly," Lisa told Angie. Wow.
Poor Angie was in the middle between the two screaming women. No one could hear the sound bowl because of their yelling. Whitney had to call out Lisa by name and ask her to be quiet. Awkward!
After the event, Lisa refused to own any of her bad behavior. She blamed it on Angie being friends with Monica. After Angie told Lisa that she didn't like Monica, the Vida Tequila owner's mind was made up about the newbie.
Lisa was triggered by Angie being friendly with Monica. Therefore, it was not Baby Gorgeous' fault. At least Whitney recognized that Lisa could not accept accountability for her embarrassing behavior. Meanwhile, Lisa enjoyed embracing her villainous side this season.
Monica Garcia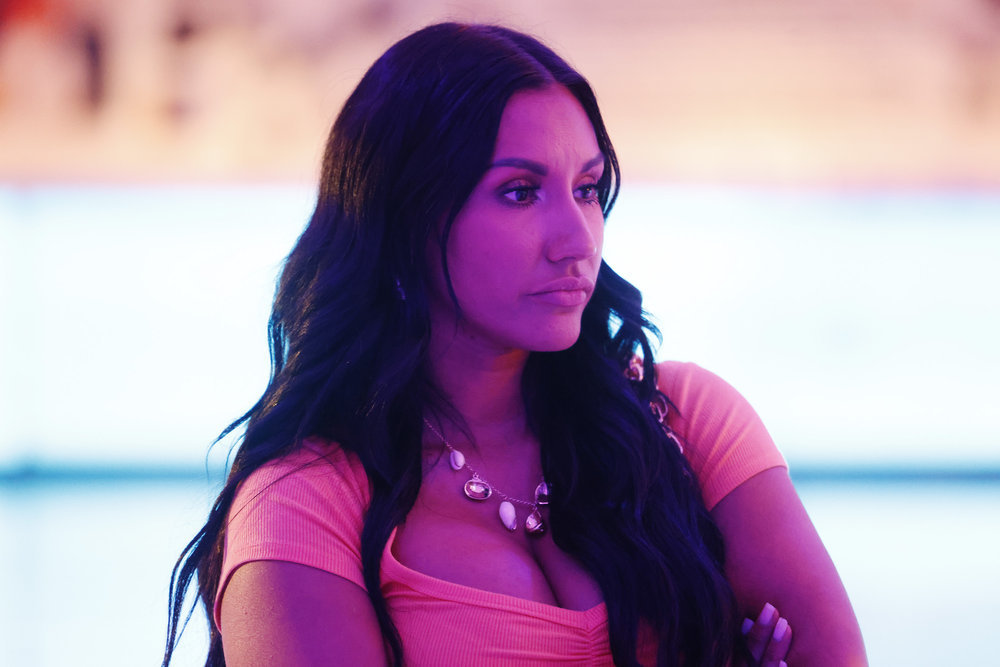 Monica may be new to the RHOSLC franchise, but she is a pro at stirring up drama. Her mother's reportedly abusive treatment of her was heartbreaking. But Monica also took some shots at her co-stars.
Monica believed that Lisa was entitled. Lisa's reaction to losing that $60,000 ring was burned into Monica's brain. She thought that Lisa looked down on her. But Monica more than held her own during the argument at Whitney's event.
At Angie's Greek Easter celebration, Monica and Angie started arguing. The topic? Rumors that Angie's husband, Shawn Trujillo, cheated on her with men.
Monica said that she did Angie a favor by telling her the gossip. While Angie felt that Monica should have told her privately.
When Monica's mother, Linda, came over and apologized for her daughter's behavior, Monica was furious. She accused her mother of never siding with her. The history between this mother and daughter is disturbing.
One thing is for certain. Monica made a splash in her freshman season by slamming nearly everyone.
Meredith Marks
Meredith seems to enjoy giving us villain vibes on Season 4 of RHOSLC. Meredith excluded Angie on the trip to Palm Springs. But surprise! Whitney brought her.
During dinner, Angie and Meredith clashed. Meredith stormed off to find someone to remove Angie from dinner. According to E! News, Lisa followed, and Meredith bashed Angie.
"If I want to go for the jugular and talk about this s—t. The rumors and nastiness about her, we can do that. You want me to go there with the husband? I can go there," Meredith exclaimed. "Don't f–k with me! Tell her to f–k off."
Their relationship didn't improve after Monica and Whitney told Angie that Meredith was spreading rumors about Angie's husband. Angie confronted Meredith, and Meredith denied repeating the rumor.
Meredith has developed a curious habit of spreading rumors about her co-stars. She said that Lisa was having financial problems last year. And now she allegedly discussed the rumors about Angie's husband having sex with men.
In the mid-season trailer, Meredith leaned into her villain side. In her confessional, she stated, "It gets to a point where you're accused of something over and over again. You may as well do it."
Meredith is giving off the most villain vibes this season. And it is glorious!
TELL US – WHICH RHOSLC STARS ARE SERVING UP VILLAIN VIBES? WHO IS THE BIGGEST VILLAIN OF THE SEASON SO FAR?