On Southern Charm Season 9, Episode 10, Whitney Sudler-Smith is asked/forced to host the annual Gentleman's Dinner alongside his mother, Patricia Altschul. We all know you don't question the timeline, but good old Craig Conover once again can't help himself when it comes to asking intrusive questions regarding Austen Kroll and Taylor Ann Green's hook-up. The subject is quickly turning into a Nancy Drew book entitled The Case of the Kissing Bandit. 
All the filling with none of the drama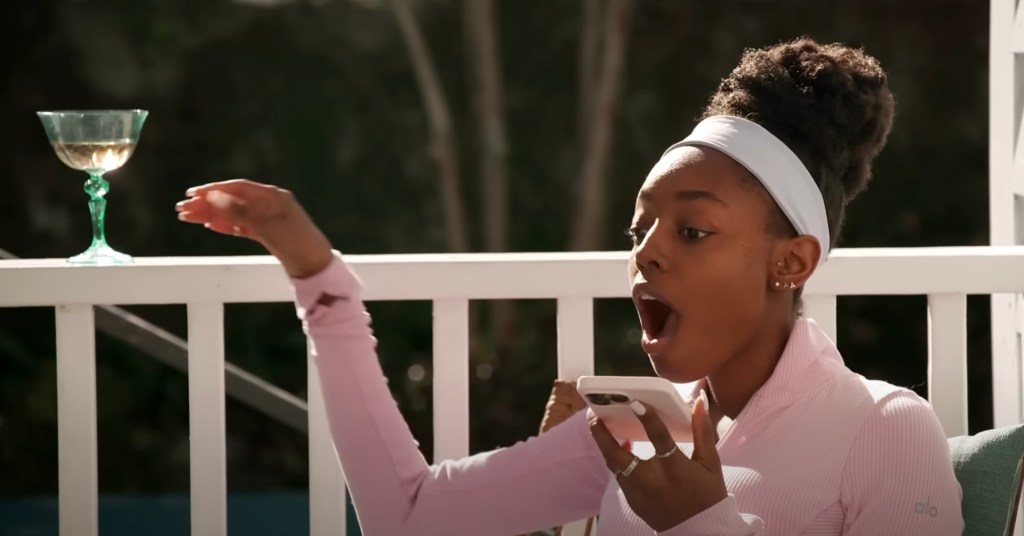 The last episode showed Olivia Flowers letting Rod Razavi know he didn't really stand a chance in her dating era.
Throughout the episode, there were a few filler moments, which included Venita Aspen revealing she had a lovely trip to New York City. I forgot she was on the show, honestly.
JT Thomas and Taylor have a cute picnic date, but I don't think our mini Napoleon stands a chance. I genuinely think that Taylor will chew him up and spit him out if it means she can make Shep jealous. 
Craig lays it on thick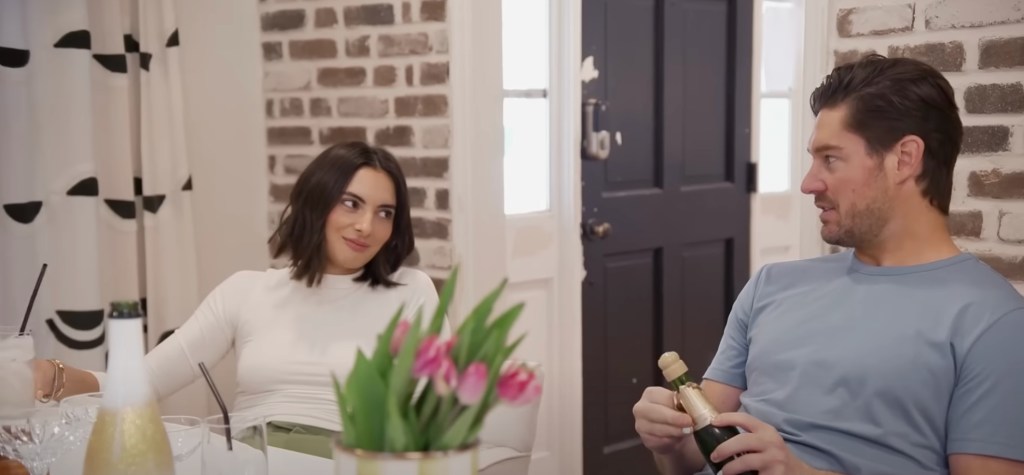 Craig's biological clock is ticking loudly. He and his girlfriend, Paige DeSorbo, are chatting away at lunch as he claimed he has always wanted a "wife and children." Ever the single-minded woman, Paige scrunches her nose at the thought and isn't ready to give up her Sex in the City dream quite yet. Paige's deer-in-the-headlights reaction of "Are you trying to marry me?" doesn't stop Craig, who admits that, "Some days I fantasize about it." 
Shep spills the tea
Leave it to Shep to reveal to Whitney and his mother almost immediately that he jumped in and out of bed with Taylor. Rightfully so, Whitney gives an "Oh God" response, nothing that Shep can't lead her on. Oh, Whitney, she has been led already. No one on that $40,000 couch seems surprised, and honestly, has Shep always looked this old? It must be inadequate lighting. 
Shep, in his confessional, reveals, "I think Taylor wanted it a little more. But we've been very good at not backsliding. And I really don't want that to happen again." Ugh, Shep playing the holier-than-thou ex-boyfriend card is exhausting. I'm not always a fan of Ms. Pat, but she hit the nail on the end, saying, "Ya know, there are a zillion young attractive people in Charleston, why this group has to all sleep with each other is beyond me. It's very incestuous. I mean, I don't get it. " 
Pre-dinner drama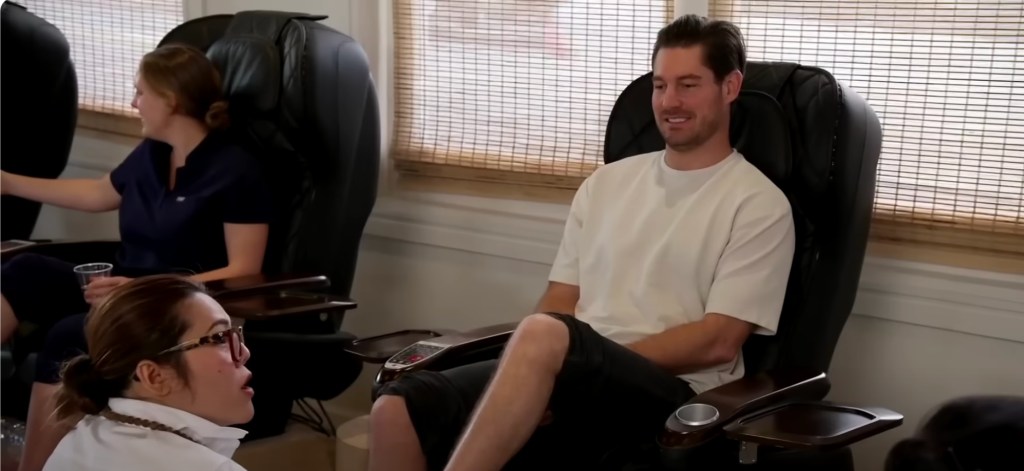 Before preparing themselves for their lavish dinner, Austen and Craig meet up for a little snack. However, Austen has come armed with information that will never make him look good because it feels like an attempt to hurt Olivia. He tells Craig that Olivia is texting him again. Craig immediately word-slaps Austen with a hundred-dollar term, noting, "She wants to like you, but then you did something nefarious." Isn't that shocking? 
Another dinner from hell
Bless Patricia, who is trying her best to elevate the guys' dinner. She went above and beyond by hiring a chef who cooked for the royal family. She even saved her seating card from her one trip to Buckingham Palace. This woman knows how to drop names (cough, Prince of Wales, cough) and hold on to every morsel of her fancy AF life. And she wants everyone to know it. Well done, Ms. Pat. It looks like she was served traditional toffee pudding with creme and lamb. While she had hoped the theme would inspire the boys to behave themselves, she got what she usually gets: complete carnage. 
Sadly, Patricia hurt her back, so Whitney had to host on his own. As the men settle in, Shep makes it known that he has been very gracious of the Austen/Taylor kiss, pointing out how quickly he hugged and forgave the Trop Hop owner. Craig, ever the psychologist, calls the Charleston playboy out by saying, "You weren't a gentleman. You choose to be like, 'I don't know how to f*cking deal with this right now because one of my best friends hooked up with my ex.' You are a lot angrier than you let on, and it came out." Austen was shaking on his "lack of moral legs" as Shep went into him with the rest of the men slowly housing their Beef Wellington. 
Shep is not a happy human being. Everything is not going well. And the boys, whose voices are raised, are at a crossroads where Shep really has to figure out if a friendship with Austen is even worth it. 
Southern Charm Season 9 airs Thursday at 9/8c on Bravo
TELL US: WHAT DID YOU THINK OF SOUTHERN CHARM SEASON 9, EPISODE 10?