Mary Cosby has a lot to say about other people, and most of it is insulting. One thing she does do is keep her son Robert Cosby Jr. out of casual conversation. Now we know why.
While Robert Jr lives under Mary's roof, she likes to act as if she has zero knowledge of his life. They reside in "separate wings" of the home, but it isn't as if they have a palatial estate. Robert married his live-in girlfriend and according to Mary, she had no idea. He also seemingly has an interesting relationship with illegal substances, but Mary can't say she doesn't know anything about this one. The U.S. Sun has the scoop.
Robert Jr has been busy …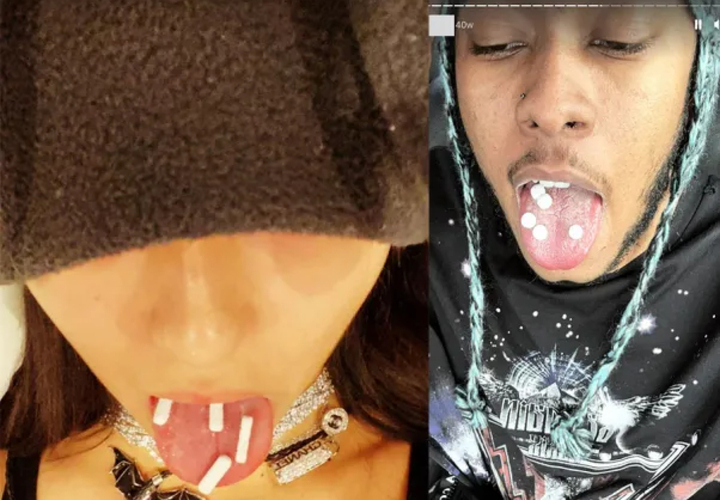 In 2022 Real Housewives of Salt Lake City star Pastor Mary had to visit the unholy police station to pick up her son. What would Jesus say?? Robert was arrested for driving under the influence and "other charges."
This is NOT the same incident as the 2020 brush with law enforcement when he was also allegedly driving while impaired and in possession of drugs. The police report basically said Robert wasn't easy to get. He was chased by police after throwing a case of beer cans into a dumpster behind a Best Buy in March 2022.
After Robert left the parking lot, police observed he was not driving safely and "not signaling to turn right," while drifting in and out of lanes on the highway. Initially Robert was hesitant to pull over for cops but he did make it to a police station. Mary's pride and joy advised officers "he had not been drinking and does not drink alcohol."
Despite no booze, Robert admitted he "has recently in the past taken some oxycontin, Xanax, and smoked marijuana." And then the police officer took a gander at his rap sheet and it said: "Robert had a suspended driver's license due to an alcohol violation and his license was currently suspended." Oop!
Walk the line
Robert was made to complete field sobriety tests and he failed. The police report notes state, "[Robert] "stepped off [the] line several times, missed Heel to toe several times… [and] never counted his steps out loud."
Robert blew "triple zeros" and was arrested for DUI. The report said, "I then called Robert's mother to respond to the location to take custody of him instead of transporting him to jail." Consequently, Mary showed up and took her baby boy "to ensure his safety."
Robert was charged with "driving under the influence of alcohol, improper right turn, driving on suspension alcohol-related, and failure to operate within a single lane." All of the charges except the DUI were dismissed. He was fined $1610 and given one year of probation.
Additionally, Robert was told no alcohol, no spice, ivory wave (I don't even know what that is), and he can't use non-prescribed medication. He was confined to his Dr. Seuss house for 30 days and couldn't leave "except for treatment, work and testing." He has another hearing this month.
Violating probation?
Robert and his new wife, Alexiana, have now removed several Instagram photographs where they are seen holding what appear to be pills, lots of weed, and prescription codeine syrup. This may or may not come up at Robert's court hearing.
Real Housewives of Salt Lake City airs Tuesdays at 8/7c on Bravo.
TELL US – DO YOU THINK MARY KNOWS WHAT ROBERT JR IS DOING? WHY DO YOU THINK MARY ALLOWS HIM TO LIVE IN HER HOUSE?