Last weekend, Peter Thomas walked his daughter, Porsche, down the aisle in a gorgeous wedding. Peter's wife Cynthia Bailey was nowhere to be found.
Although the Real Housewives Of Atlanta couple maintains that they're still together, just "going through some stuff," although several different sources have reported that Peter and Cynthia are essentially separated, with Peter residing in Charlotte, NC (near his bar Sports One) and Cynthia remaining in Atlanta. It's been established that they spent Christmas apart, and Cynthia also missed this family milestone, as well!
CLICK THE CONTINUE READING BUTTON FOR MORE!
While Peter's daughter was tying the knot in LA, Cynthia was at NY Fashion Week promoting Cynthia Bailey Eyewear. 
"Congratulations to my beautiful @porschethomas," shared Cynthia on Instagram. "Wishing you & your hubby many years of love, peace and happiness! See u guys next week."
You may recognize Porshe as the woman Peter was photographed vacationing with a few years ago, which spurred cheating rumors. (Obviously they weren't true!) However, Peter and Cynthia did become embroiled in a legit cheating drama over the summer after a video went viral of Peter behaving provocatively with another woman. Cynthia dismissed divorce, insisting they were working on their issues. We suspect they're keeping up the appearances of being married, but waiting to announce a divorce once the next season of Real Housewives Of Atlanta begins filming, which will be a guaranteed storyline for Cynthia!
Photos of Peter at Porsche's wedding are below.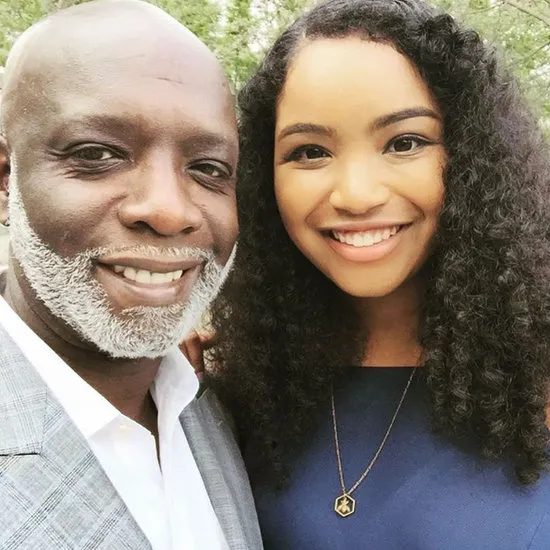 "This is Blaze @blaze.tt the youngest of two daughter, just graduated from the new school, Eugene Lang, NYC she is as smart as she is beautiful." Peter is the father of five children. [Credit]
Cynthia missed the wedding, but her ex, Russell Simmons, made it! LOL! "Chilling at the dinner with family @unclerush my daughter second dad. Friend4ever. @porschethomas," shared Peter.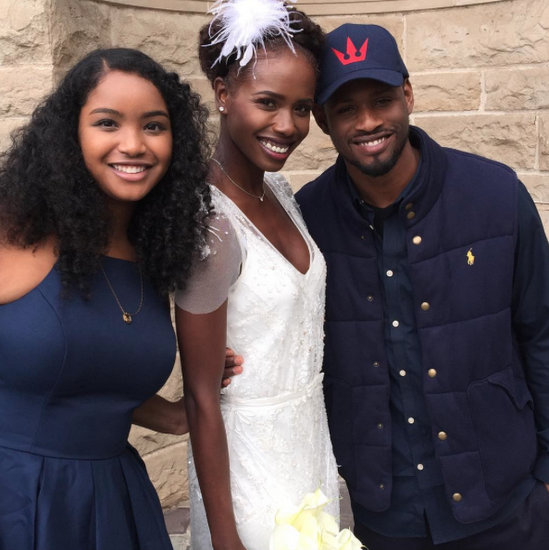 "These three beautiful people are my kids, @blaze.tt @porschethomas @ftymusicgroup (Blaze,Porsche,Peter) beautiful day for Porsche." [Credit]
Peter's daughters are gorgeous and seem very intelligent and successful. They must get it from their mama! Surprised we haven't seen more of these girls on Real Housewives Of Atlanta, unless they're wisely avoiding reality TV. 
TELL US – DO YOU THINK CYNTHIA AND PETER ARE STILL TOGETHER?
[Main Photo Credit: Instagram]