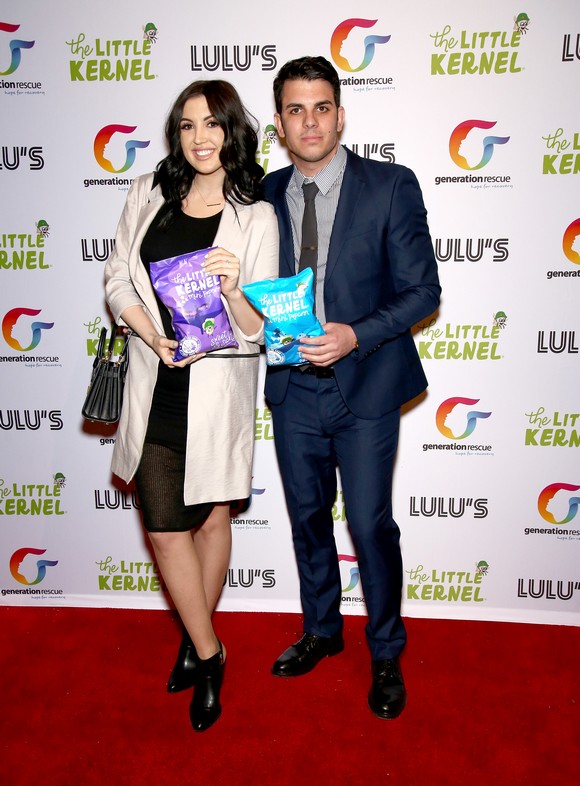 Jacqueline Laurita has a lot to celebrate this week.  The Real Housewives of New Jersey star is going to be a grandma and her husband Chris Laurita launched a new product. Ashlee Holmes announced that she and fiance Pete Malleo are expecting their first child together.
Ashlee and Jacqueline both confirmed the pregnancy news on the night of the launch of Chris's newest business venture: "The Little Kernel" mini popcorn.  Jacs gushed on social media, "The beautiful couple @ashleenicholexx & @c3peteo are expecting! I'm going to be a #Glamma  #pregnancyannouncement #SOExcited." Adding, "My little girl is all grown up!"
Sadly, Ashlee has already been dealing with negative comments online. Some are criticizing her for not being married yet. Ashlee took to Instagram to hit back at the antiquated idea that you shouldn't have babies out of wedlock.
She listed of a few dozen celebrity couples who were never married but had children together and blasted, "couples who had a baby before making it to the altar (and this list goes on and on). I am POSITIVE that none of their children are ANY LESS loved or taken care of because their parents didn't have a marriage certificate first. Life happens. Get off my back. It's 2016. We are not ashamed of my pregnancy AT ALL. @c3peteo and I are already so in love and cannot wait to meet him/her. Everything happens for a reason and I'm confident that this is the way things are supposed to be. If you have a problem with this AMAZING blessing… you can unfollow me. I promise not to miss you and your negative energy.  ps. You aren't invited to the wedding."
On a happier note, Ashlee revealed that she's due in fall.
RELATED: JACQUELINE BLASTS MELISSA GORGA FOR PLAYING DIRTY
We'll likely get to see Ashlee's announcement on the new season of The Real Housewives of New Jersey since they were filming during The Little Kernel launch event. Kathy Wakile, Rich Wakile, Rosie Pierri, Siggy Flicker, Dolores Catania and others attended and filmed for the show, including Chris's business partner Andrew Epstein and his wife, Karla De Epstein. Not surprisingly, Melissa Gorga and Teresa Giudice were not among the guests.
Check out the photos in the gallery below. 
TELL US – DO YOU THINK ASHLEE WILL GET A BABY AND WEDDING SPINOFF? ARE YOU GOING TO TRY CHRIS'S NEW MINI POPCORN?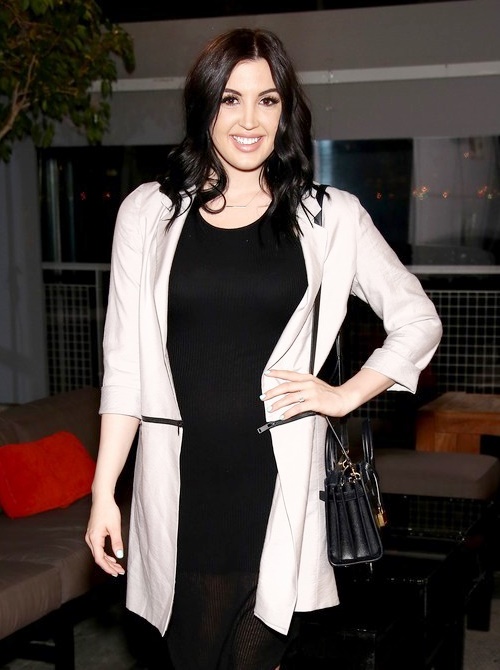 Top Photo Credit: Getty Images