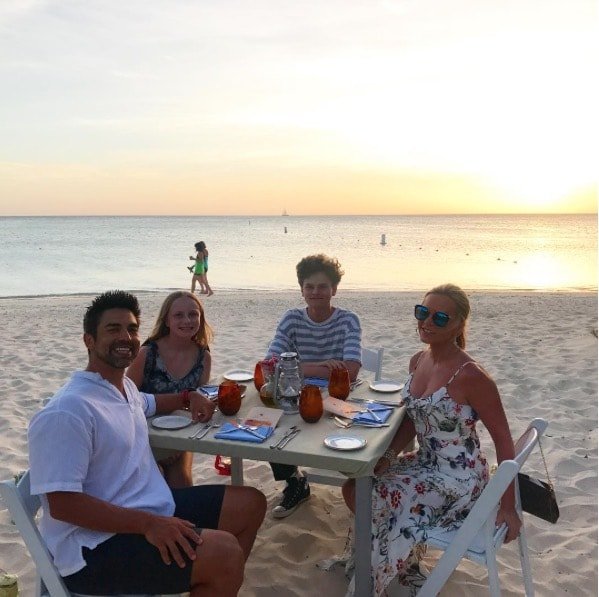 Tamra Judge is escaping the drama of Real Housewives Of Orange County for a little R&R in Aruba with her hubby Eddie and her two youngest children Spencer and Sophia. 
Lucky Tamra is staying at the Ritz where she has been pretending to live Heather Dubrow's life enjoying the beach, the view, the luxury, and the mother-daughter bonding time with Sophia. Tamra also indulged in some deep-fried Oreos good to know the Ritz serves county fair food! 
Related – Tamra & Simon Reunite For Sidney's Graduation
And since she's Tamra, she also managed to find an ATV to have a 'Glamis moment' amid the glam of the Ritz (thankfully no accidents occurred). You can take the girl out of Glamis, but you can't take the Glamis outta the girl, right?!
Obviously Tamra's estranged daughter Sidney did not attend the vacation. Below you'll find photos of Tamra, Eddie, Spencer, and Sophia enjoying paradise.
RELATED – Tamra Raises Awareness For "Erased" Parents
TELL US – CAN TAMRA MEND HER FAMILY?
[Main Photo Credit: Instagram]