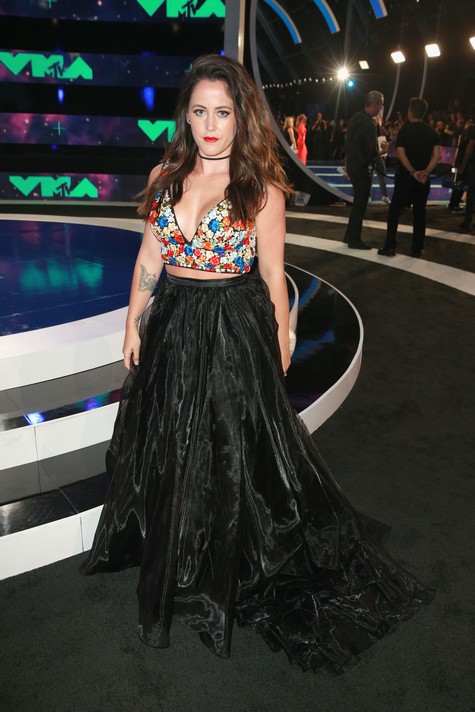 I haven't seen the viewer numbers for last night's MTV VMAs yet, but I wonder if it's down by a lot compared to last year, since some genius decided to put it on the same night as the Game of Thrones season finale! Because of that, I skipped the VMAs for the first time in years, but priorities. Game of Thrones even trumped reality TV viewing last night. #sorrynotsorry
Anywhoodle. Here's a few snaps of the few reality stars who showed up for the big night in L.A. Mostly Teen Mom stars, like Jenelle Evans, Gary Shirley, Leah Messer, Amber Portwood (and her new guy) and Farrah Abraham, who brought along daughter Sophia. Check out the photos below (including Nev Schulman, Christina Milian and more) and tell us which you look you like the best.
Did you watch the show last night? Did I miss anything good?
Also, don't forget tonight is an all new episode of Teen Mom 2!
Photo Credit: Rich Fury/Getty Images