The Real Housewives Of Miami may be in our rearview mirrors, but Lea Black has not faded out of the spotlight – not by a long shot! The oft-titled "Mayor of Miami" appeared with her good friend Jeff Lewis on last season's Flipping Out, and is already shooting scenes for this season as well (yay!). Lea also joins Jeff regularly on his SiriusXM radio show, where the two besties dish about pop culture, design, politics – you name it. Lea's annual fundraising gala is still the talk of the town in Miami, and she's also busy working on her skincare, jewelry and handbag lines, as well as promotion of her novel, Red Carpets & White Lies, a novel loosely based on the underbelly of Miami's socialite scene.
Lea recently sat down with the Pink Shade With Erin Martin Podcast to dish on Housewives, Jeff, her relationship with The Queen of Versailles, Jackie Siegal – and more. Lea also does a Facebook Live show every Wednesday called Lunch With Lea which she describes as a time for her to dissect "all the trash and all the gossip – everything from pop culture to movies to music to politics to throwing people under the bus – laughing at people, laughing at people, awards shows. Whatever! We just talk, talk, talk."
No stranger to speaking her mind on any subject, Lea shared some inside scoop on why she thinks RHOM wasn't "sustainable" as a Housewives franchise in the end. Bottom line: individual egos destroyed the show, especially when it came to cast members trying to one-up each other. Lea claims that her cast mates were particularly jealous of Joanna Krupa and (later addition) Karent Sierra. She tells Erin on the podcast, "You know, the girls were just so jealous of [Joanna], it was ridiculous! And the other one they were jealous of was Karent. They just couldn't get Karent off the show fast enough, they were so jealous of her."
"One of them said one time, 'She's my number one competition!' I'm like, what are you talking about? Are you delusional? Competition for what? I mean, they're just so shallow with that short term thinking," says Lea.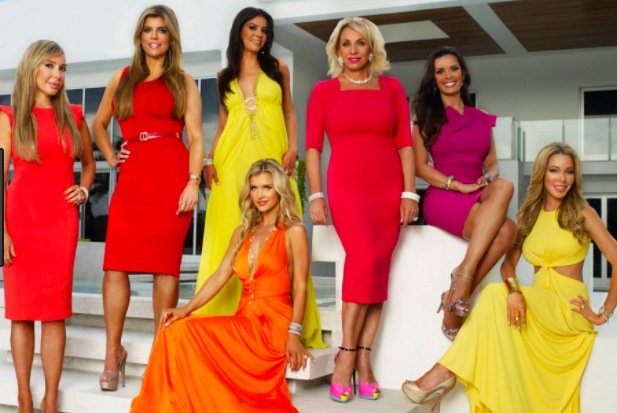 However, Lea considers Marysol Patton the real cause of their franchise's demise. "She was the downfall as far as I'm concerned. She started the hate club and turned everyone against me. Then it became boring. I mean, who wants to sit around and watch a bunch of girls hate? It was just not sustainable. Also, everything she did was based on a lie. Like me not liking her mother (Elsa) – that was based on a lie. Like her being new best friends with Adriana [de Moura] – that was based on a lie. So when everything's based on a lie, and it's all about hate and bringing people down, I mean who's interested in that? I was bored with it myself!"
Before Bravo, and more particularly, Andy Cohen, became obsessed with the quirky Mama Elsa as a character, Lea says the entire cast, including Marysol, wasn't that interested in filming with her. But Lea was. "So we became friends because I was the only one who would sit and talk to her," she explains. "Then when she became popular, it was all like, 'oh you're just trying to film with her to become popular.' I was like, what are you talking about? You idiots wouldn't give her the time of day!"
RELATED: Bravo Casting Heads Back To Florida – Will Real Housewives Of Miami Return?
Lea has a warning for The Real Housewives of Orange County, who she sees as potentially going down this same dark path. A show built on long-lasting resentments simply can't sustain itself, she argues. A cast shakeup is in needed over there, although Lea admits she can't ever picture Vicki Gunvalson leaving the show (nor does she want her to).
RELATED: Meghan Edmonds Quits Real Housewives Of Orange County
In the end, Lea says "the mean girls hijacked the show" after new producers came in. But the former RHOM Housewife has no regrets about the show being canceled – it's been onward and upward since then!
Lea's friendship with Jeff Lewis was highlighted on Flipping Out when she appeared on several episodes to work with him on designing her LA home which, incidentally, is within spitting distance of Jeff's house. Although some viewers berate him for his bad behavior, Lea says, "I love Jeff. I think he is so entertaining, but he's also got such a sweet side to him that people don't often see. To see him go from having a literal meltdown telling off a neighbor to being so sweet with his little girl – he's just got so many layers."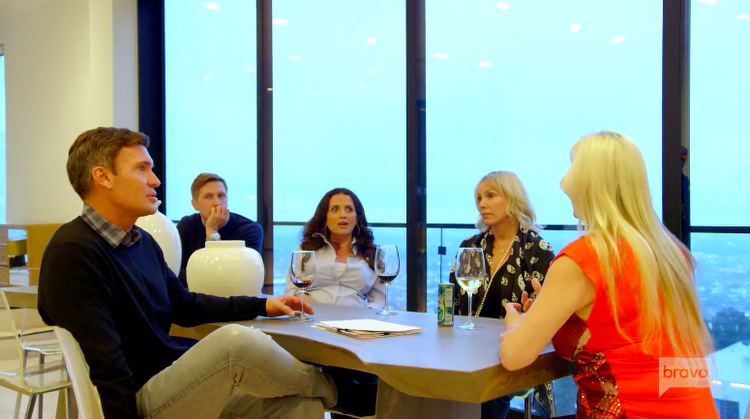 When Lea brought her friends Jackie and David Siegal on the show for Jeff to consider as potential clients, viewers took a trip down the rabbit hole of the eccentric billionaires' lifestyle – and extreme hoarding issues! Asked whether she's actually good friends with the Siegals, Lea claims, "I am! She's really just so sweet. She doesn't have a mean bone in her body, so good for her."
She does admit that Jackie's tendency to get her dead pets stuffed to keep around the house creeps her out – as it should! Lea laughs, "No! No, I think it's horrible! But that's just who they are in the world, and at least they don't pretend to be someone they're not. But no, I was horrified when I saw those dead dogs on that piano! I literally couldn't believe it. But I was like, this is their home, I'm not going to say anything."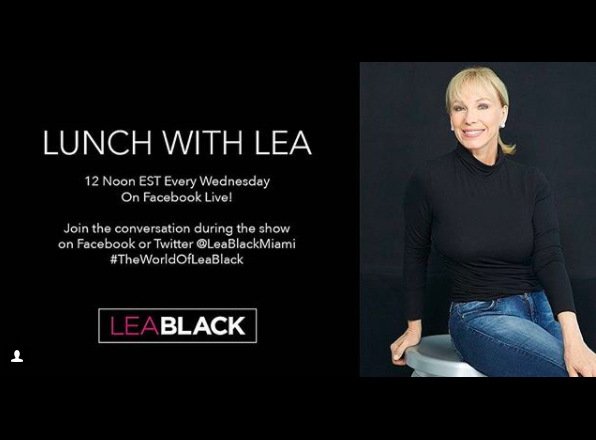 Even though she's not a Housewife any longer, Lea does love dissecting the current Housewives out there, some of whom she thinks aren't playing the game quite right. For starters, she criticizes Bravolebrities who just use the platform to make a buck schilling whatever merchandise they can get their name on. As a person who's been in the skincare business since the 1980s, Lea thinks it's wiser to build a brand first, then use the show to highlight it.
From Bethenny Frankel to Ramona Singer on The Real Housewives of New York, Lea comments on how their branding can go a bit overboard. She thinks the NY cast is pretty golden though, commenting, "Sonja [Morgan] is my favorite. She reminds me of a young Barbara Streisand – she just can't get out of her own way. She's had a rough time of it since her divorce, so she's just doing what she has to do. And good for her! I cheer her on all the time. I'm always here for the underdog."
Interestingly, Lea had a brush with Luann de Lesseps' recent fall from grace when the former Countess called Roy Black (Lea's high powered attorney husband) for advice after her Palm Beach arrest. "She called my husband for advice, and he did recommend a great lawyer for her. The second good thing she did was go to rehab, which is good for the courts – but did she really need rehab? Only she knows that. I don't think she really has a long term drinking problem. I think she's just going through a rough spot, and my bet is that she'll bounce back."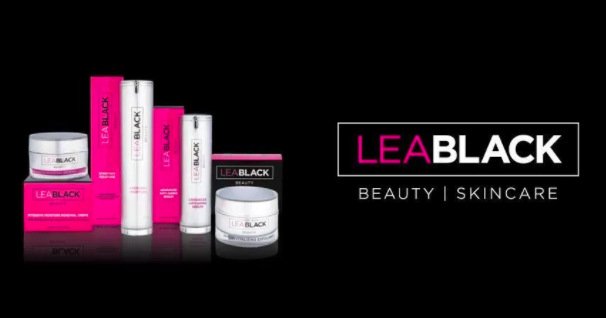 For those of us of certain age who want our skin to bounce back, Lea says her Sudden Youth mask (available from her skincare line on LeaBlack.com) is a miracle facial. Several Housewives swear by it, and Lea claims it's not only preventative in nature, but can actually erase fine lines, wrinkles, large pores, dark spots – the works. She jokes that there are some Housewives out there who she'd love to send a kit to – Teresa Giudice and Kenya Moore being two of them!
For more of Lea's interview, check out the Pink Shade With Erin Martin Podcast on iTunes, Sticher, or Podbean – or any platform where you listen to your favorite podcasts.
TELL US: WHAT DO YOU THINK OF LEA'S ASSESSMENT OF REAL HOUSEWIVES? WOULD YOU LIKE TO SEE MORE OF HER ON FLIPPING OUT? HAVE YOU CHECKED OUT HER SKINCARE LINE?
Photo Credit: Bravotv.com & Instagram