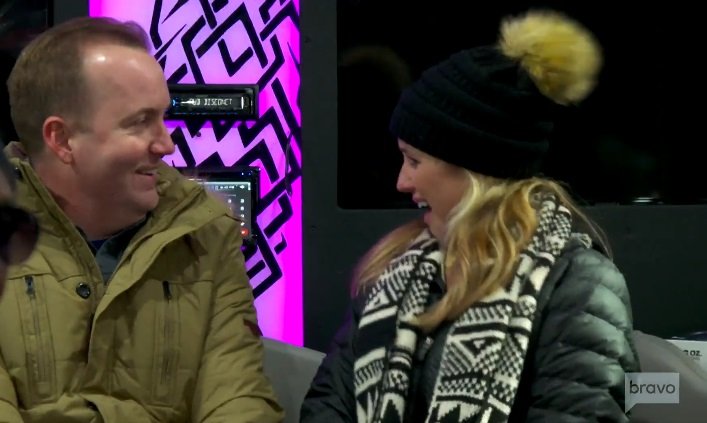 Y'all. Will Andy Cohen ever learn to leave well enough alone? Southern Charm is something that just can't be duplicated like the Housewives franchise. Southern Charm New Orleans is entertaining, but it in no way measures up to the original. However, I thought we'd all learned that Southern Charm Savannah just didn't work. It shouldn't be a thing. But it is because it's returning for a second season on Monday, July 16th. Is Bravo that desperate for a summer line up?
It's been so long since the first season aired, I've forgotten who these people are, and I got paid to watch it! I seem to recall a mouthy baggage handler for Delta and a thwarted proposal, but that could be any number of reality show plot lines that take up space in my brain. Thankfully we've been blessed with a teaser for the upcoming train wreck! It appears that relationships are rocky. Lyle Mackenzie is still seething from Catherine Cooper's engagement denial, and Louis Oswald straight up calls girlfriend Hannah Pearson "asexual" in the trailer. Perhaps this go-round the group will be entertaining!
A press release for the network promises drama, travel, and two new cast members. Hagood Coxe is described as "a modern Renaissance woman" with a degree from the Savannah College of Art and Design. She's a illustrator, a painter, and her family owns the largest rice plantation in South Carolina so she has plans to launch her own line of sake. No word on if she moonlights for an airline.
The second newbie looks a tad familiar, and I think it's because he was a friend of a charmer. Brandon Branch is an interior designer who lives in historic downtown Savannah with his husband John. His hobbies include hosting lavish dinner parties, ruffling feathers, and serving up harsh truths. He is also good friends with Catherine which is where we first met him on season one.
I'm not going to lie, the teaser is intriguing. Check it out below! Maybe it's time I gave Southern Charm Savannah a second chance! One question though…will we see Ashley Borders?
TELL US – WHAT DID YOU THINK OF THE SOUTHERN CHARM SAVANNAH TEASER TRAILER? WILL YOU GIVE IT ANOTHER SHOT? 
[Photo Credit: Bravo]