Real Housewives Of Orange County will return on July 16 and bring with it tons of changes – including two new Housewives: Emily Simpson and Gina Kirschenheiter. (I will never remember how to spell that!)
We already knew that Vicki Gunvalson and Tamra Judge were coming back, along with Kelly Dodd and Shannon Beador. Both newly single Kelly and Shannon have united to navigate the dating scene and support each other through divorce and single motherhood. 
In a shocking change of pace, Vicki is getting along with Tamra, Shannon and (sometimes) Kelly as she settles into a happy place with Steve Lodge. Whatever lies it takes I NEVER again want to hear the words "cancer scam" or "Brooks Ayers" on this show, but Vicki is still working hard to rebuild everyone's trust. Unfortunately, she breaks Kelly's in the process!
But – no one cares about them, let's hear about the new girls! The scariest news is that they are both friends of Tamra's. Kinda. Tamra and Emily were once pals, but had a falling out (cause who doesn't Tamra have falling outs with?) and have since reconnected. Emily is also friends with Kelly. Meanwhile, Tamra and Gina know each other through mutual friends.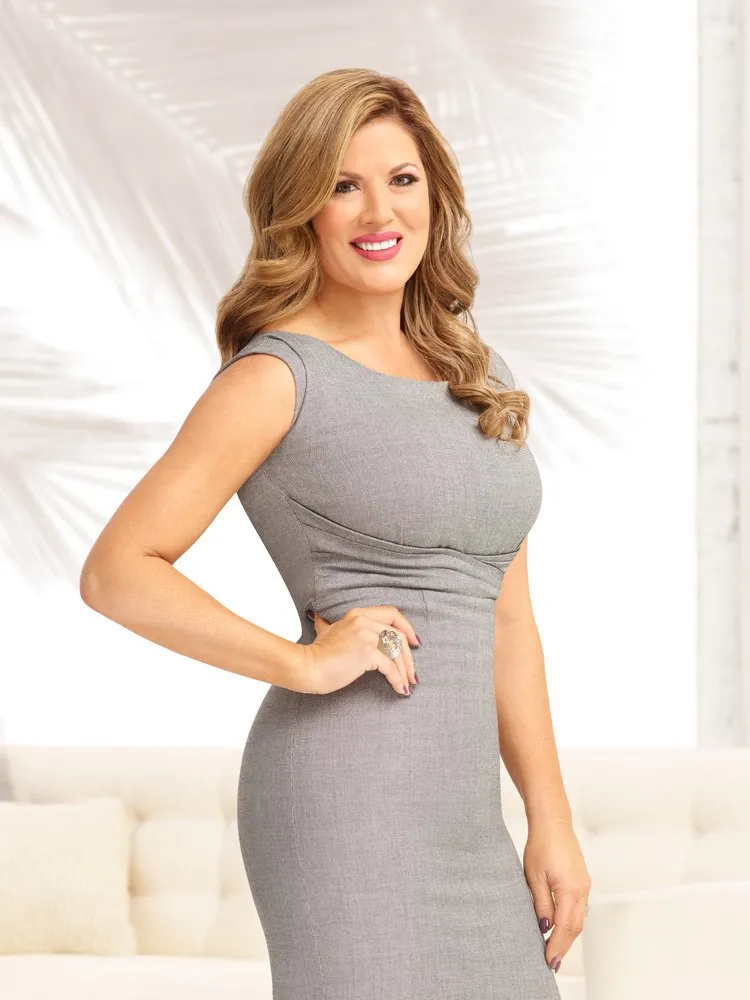 Credit: John Tsiavis/Bravo
Emily, a part-time party planner and attorney, is a mother of three who moved to Cali from Ohio. She is married to Shane, who also appears to be an attorney? Shane has two daughters from his previous marriage which means he and Emily struggle with blended families problems.
Emily will also be opening up about her fertility issues this season. She ended up using a surrogate to carry her three younger children. Emily runs Two Wild and Crazy Gals, a party-planning business with her sister-in-law Shelby, and knows Tamra through this. A few seasons back Emily planned the baby shower Tamra through for Ava. Unfortunately, Emily schemed and conspired to get on RHOC by befriending Lizzie Rovsek an ex-friend of Tamra's so drama ensued. Emily is trying to prove she's not the disloyal bitch she originally seemed to be and working hard to get back into Tamra's good graces!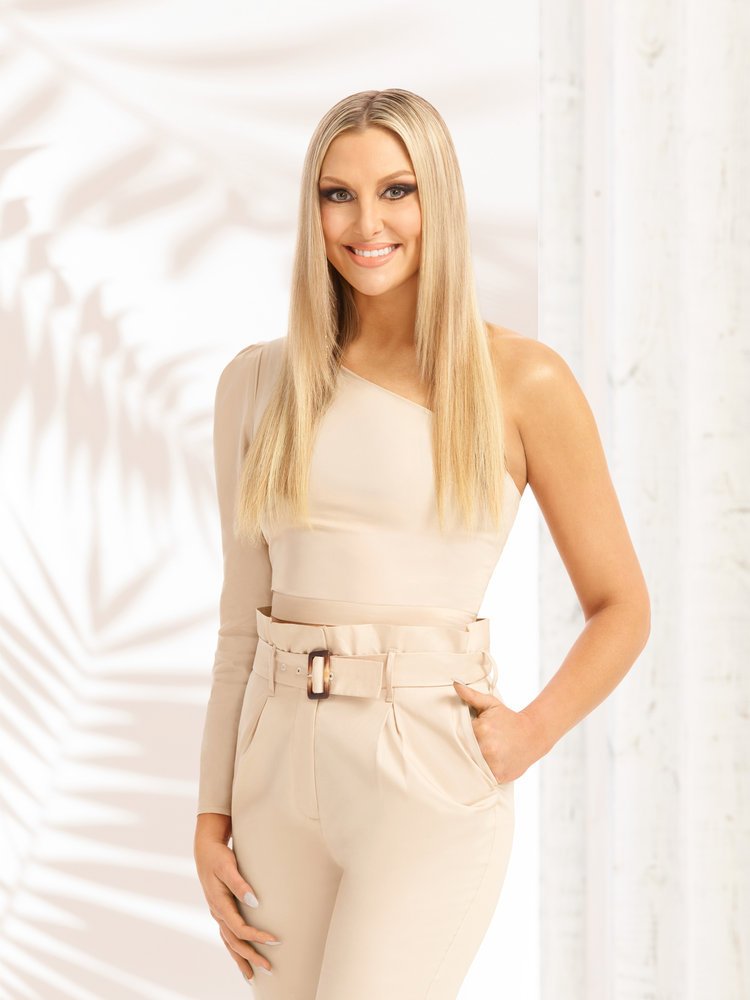 Credit: John Tsiavis/Bravo
Moving on to Gina. She originally hails from Long Island and has no problem being the rude New Yorker! A mother of three young kids, she embraces the chaos of motherhood because she has to – her husband lives in LA during the week for work and only returns to the OC on weekends – which, duh, leads to marital struggles. Gina is relatively new to LA and is relying on Tamra to help her navigate the social scene – which means she realizes everyone is a backstabbing biatch!
Rumor has it the two newbies – particularly Gina – cause the majority of the drama this season and they DO NOT get along with Shannon in particular. Which causes major tension between Shannon and Tamra as well! Kelly, who also has a friendship with Emily, finds herself in between a rock and a hard place as well. However, Gina and Emily wind up becoming close  – either because they needed allies or because sometimes it happens like that! You can see photos of Emily and Gina below!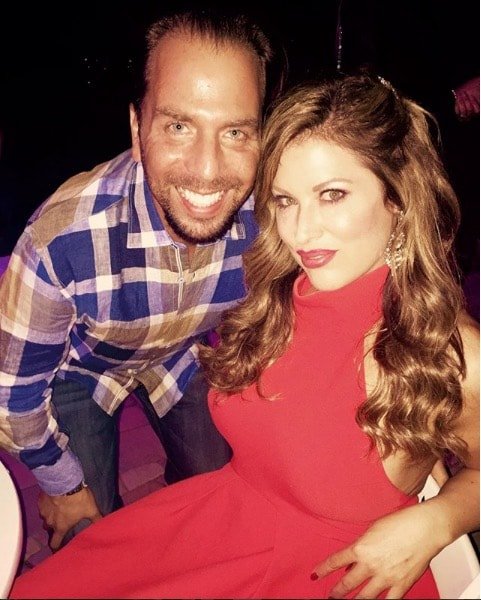 Emily and her husband Shane [Credit: Instagram]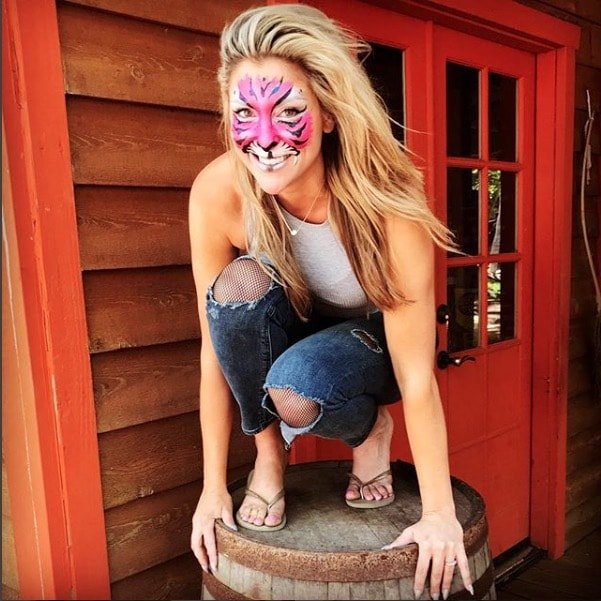 Gina, Tiger Mom [Credit]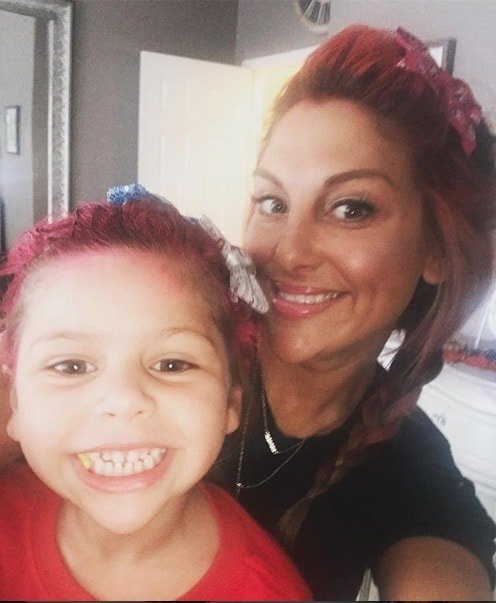 Gina with her daughter [Credit]
You can catch the season 13 trailer here!
Real Housewives Of Orange County returns July 19 at 9/8c! And tonight you can tune into Bravo for a 30 minute 'Real Housewives of Orange County: How They Got Here' special which examines how Kelly, Vicki, Tamra, and Shannon went from real housewives to Real Housewives!
OK – I cannot wait! That preview was gripping. YAY.
https://www.instagram.com/p/Bj5PO5BFad0/?taken-by=vickigunvalson
TELL US – DO YOU THINK EMILY & GINA WILL BE GOOD FITS FOR RHOC? ARE YOU EXCITED FOR THE NEW SEASON?
[Main Photo Credit: John Tsiavis/Bravo]