This week on Married to Medicine, we get some insight into Quad Webb- Lunceford and Gregory Lunceford's marriage as they sit down with Andy Cohen. The couple is going through a tumultuous divorce. They haven't seen each other in months. It's clear that this sit down is going to be loaded with sex, lies, and tea. I am ready to sift through it all to figure out what I believe is the truth!
Quad expresses disappointment in some of the statements that Greg made regarding their marriage on a radio show. Greg claims that they haven't had sex since the reunion in 2014. Whoa, Whoa, Whoa, 2014!!! No wonder he was in a hotel room with another woman. Quad claims the lack of sex is because he couldn't achieve an erection. I guess nothing is sacred or off limits at this point. Sigh! He said it was because he was working three jobs and under tremendous stress to make her happy. Quad believes he was cheating with other women and, therefore, he wasn't interested in sex with her. I don't think Greg was cheating for years. I think they had some serious issues in their marriage and maybe even with his libido, but I do believe he loved her.
Greg professes his love and the fact that he feels that has never been enough. He points out that his wife would routinely ignore him and not even answer his calls. I know for a fact that the last statement was true. In several episodes, she is seen being extremely disrespectful to him. She even hung up in his face.
Then, Quad makes allegations of physical abuse. She goes as far as to say that he tried to suffocate her once. Greg admits there had been some fights that were physical, but she is the one that was the violent party in the relationship. Quad has been arrested for domestic violence in the past. They both apologize to one another and agree that it is time to let things go. Quad begins to fake cry and alludes that she still loves him.
RELATED: Married to Medicine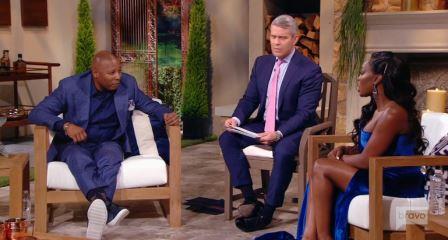 The other couples are backstage rooting for Greg to save his marriage. Really? Have they not witnessed this train wreck of a marriage for long enough? I don't think it could be saved if Superman himself came down and counseled them.
Heavenly Kimes and Jackie Walters comfort Quad in her dressing room. She reveals despite everything she still loves him. I'm calling BS. I think this was just an attempt to humanize herself to the fans. She hasn't seemed like she cared for him in years, even before the divorce.
RELATED: Married to Medicine
Then, the couples come back on the set and debate whether their feelings on the abuse allegations. One side of the couch alleges that Greg must have hit Quad. Meanwhile, the other side says that he didn't admit to hitting her. Quad comes back on set and apologizes to everyone for pushing them away. Mariah Huq, of course, rolls her eyes at that statement. I'm sitting here rolling my eyes as well.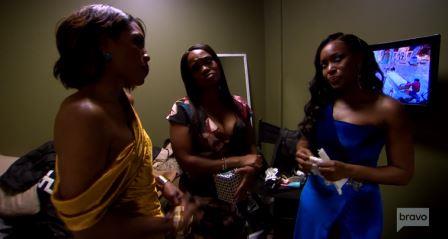 Jackie admits that she still has trust issues with her husband, Curtis Berry because of his infidelity. He says he understands but doesn't like it. In my personal opinion, he hasn't done enough to win her trust. I am all for repairing your relationship if you both parties truly love one another. But there just was something about Curtis that seemed disingenuous and cocky.
I especially didn't like all of the emphasis this season on her doing so much to make him happy, when we didn't see that on his side. The most I saw was him dropping off a designer purse. This could just be editing, but between the comments and some of his behavior, I am not sold on him.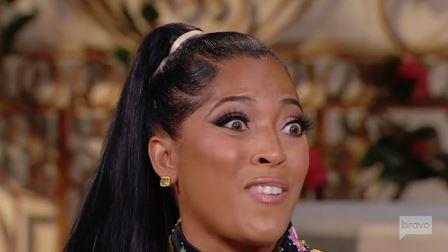 Toya Bush- Harris's finances are revisited this reunion. Toya reveals that the process of building her dream home is going well. Their budget is currently $1.6 million dollars. And yes, in case you were wondering, she will have a two-story closet. She admits that in the past, they have had money issues, but they have learned from their missteps.
RELATED: Married to Medicine
Contessa Metcalfe is asked her opinion about Toya building a house. She is elated she has found her forever home since they have been living like "refugees". Wow, the shade. LOL! That definitely strikes a nerve in Toya. She starts screaming instantly. Simone Whitmore jumps to her friend Toya's defense.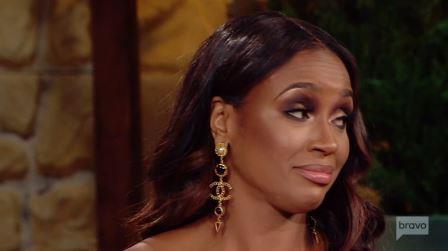 Contessa accusing Toya of hitting her on purpose in Antigua is discussed.  She still seems to think it was done purposely, despite everyone else disagreeing.  I think the argument is absolutely ridiculous. The incident is on tape. Toya clearly apologized numerous times and was alarmed that anyone would think she would do something like that. Contessa has come on way too strong for her second season. There are friendships and alliances that were in place before she got there. In my NeNe voice, Bye Girl!
Andy tries to end the reunion on a positive note by asking each lady what she learned.  Some of the lessons were very poignant. Of course, others were a bit shady. It's clear some of these relationships are broken and they may never recover. The only thing I learned this episode is that Quad and Greg were abusing one another and not having sex for years.
Overall, the Married to Medicine reunion could have been reduced into two parts, max. I don't think three was necessary.
There's some good news though! Married to Medicine: Los Angeles coming soon.
TELL US – DO YOU BELIEVE GREG OR QUAD'S VERSION OF THEIR MARRIAGE? WHO DO YOU BELIEVE WILL REMAIN FRIENDS AFTER THE MARRIED TO MEDICINE REUNION? WHO WAS YOUR FAVORITE MARRIED TO MEDICINE CAST MEMBER THIS SEASON? WILL YOU BE WATCHING MARRIED TO MEDICINE: LA?
[Photo Credit: Bravo]