Texicanas is a new series on Bravo based in Antonio, TX that has one of the largest Mexican populations in the United States. The show follows six ladies as they navigate friendship, family, and, of course, drama, all while maintaining their connection to their culture and traditions. If you are looking for a mix of Real Housewives with a hint of a telenovela, this is the show for you!
In a twist, the story is told from the perspective of Penny Ayarzagoitia. She recounts the events that lead to relationships unraveling and friends turning into enemies. She was born in the U.S., but spent her youth in Mexico. She's has a successful real estate career in San Antonio with husband, Raul and they have two sons.
Mayra Farret was born in Mexico and moved to San Antonio with her husband, Fernando, and is now a U.S. citizen. Although she once worked a high-powered finance job, she didn't have a green card when she immigrated. As a result, she shifted her focus from her career to raising her two sons. She misses the freedom of having a job. At one point, she was very depressed about it. Mayra is a perfectionist, which will be the catalyst for a lot of tension this season.
Lorena Martinez was born in a Texas border town. However, she was raised in Reynosa, Mexico. She married her husband, Ignacio, at the age of 19. She is the social gossip of the group. Lorena has a traditional "machista" marriage. Her husband runs a construction company, while she manages the family.
Anayancy Nolasco was born in Mexico and is the only one in her group who isn't a U.S. citizen. She moved to San Antonio for college and stayed after having her daughter. She is a single mom and self-proclaimed "daddy's girl." Anayancy enjoys being spoiled.
Originally from Brownsville, Texas, Karla Ramirez is known for being the demanding diva in the group. She and husband, Manoli have been living in San Antonio for the past 13 years. In addition to being parents to two sons, they own several businesses together, including a nightclub Hotel Discotheque.
Luz Ortiz has lived in San Antonio for almost 20 years. She grew up in a conservative environment in Sonora, Mexico. She was married in her early twenties and had three children. Six years ago she got divorced after realizing she didn't want to conform to traditional expectations. Currently, Luz is a real estate agent and owns a boxing gym.
Mayra hosts a Cinco de Mayo party for family and friends. While there, Luz's best friend, Janet makes a joke about things that she heard from her friend about Mayra. Although most were compliments, the one word, "anal" is probably all that Mayra heard. This isn't going to bode well in the future. According to her friends, Mayra doesn't forget a slight of any kind.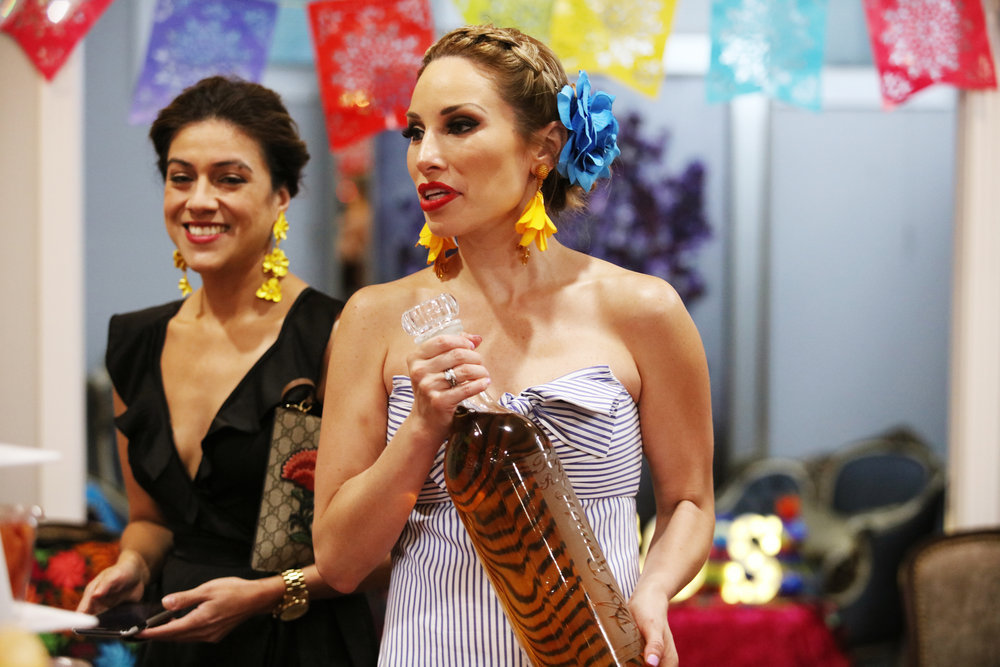 Lorena, Karla, and Luz meet for lunch and discuss the details of the surprise birthday party that Mayra's husband is planning for her. Luz discovers that she is not a part of the invite list. Mayra's husband only invited couples to the party. The next day, Mayra stops by Anayancy's house to apologize because she wasn't invited to her party. While there, Anayancy reveals she quit her job and plans to focus on helping abused women. Mayra offers to help with this new endeavor, but it's not without a price.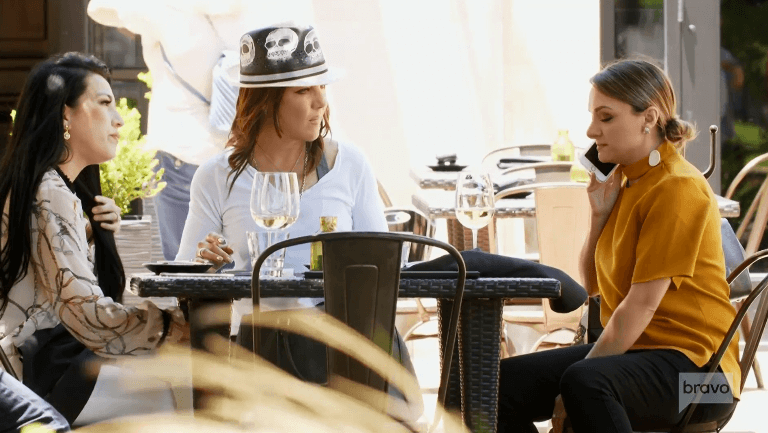 Luz stops by Janet's house to have lunch and to catch up. They met when Luz felt shunned from her community after her divorce. Janet offered her unconditional friendship. Luz is inviting the girls to participate in a Spartan race and guess who is not on the invite list? Mayra.
I guess this is fair play because Luz wasn't invited to her latest event either. Meanwhile, Mayra and Penny are hanging out for lunch and Mayra realizes that she isn't invited to the race. According to her, she wouldn't do the race even if she was asked. However, it's obvious she feels left out.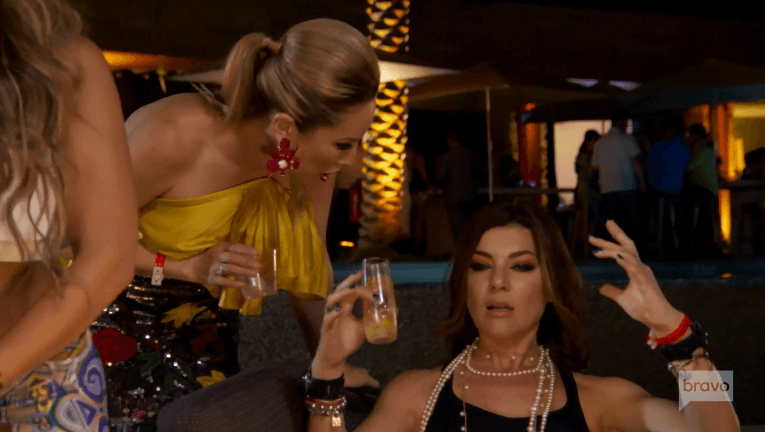 It's the kickoff to San Antonio culinary week and the girls meet up to enjoy the food and drinks. Mayra has jumped full speed ahead to help Anayancy with her charity work and goes into details while everyone is drinking. However, Anayancy isn't ready to start planning and just wants to enjoy her night.
As if things weren't tense enough the topic of the Spartan race comes up and Mayra is determined to scare everyone. This causes Luz to call her "anal" again. And, in turn, Mayra demands Luz define the word and pats her on the head. Ummm… you may be barking up the wrong tree. Luz does have a boxing gym. Ultimately, I don't think she is the best person to pick a fight with in the group.
TELL US- WHAT DID YOU THINK ABOUT THE FIRST EPISODE OF TEXICANAS? WHO IS YOUR FAVORITE TEXICANAS CAST MEMBER, SO FAR?
[Photo Credits: Bravo; Peter Larsen/Bravo]