On last night's episode of Texicanas, the events didn't stop and neither did the drama. Mayra Farret just resolved her issues with Luz Ortiz, only to be caught up in another fight. Will she be able to put her pride to the side to mend a friendship? Or will these close friends become enemies?
Lorena Martinez visited Mayra to discuss her upcoming birthday party. The day of the event, Mayra's perfectionist OCD goes into overdrive. I must admit, she did an outstanding job given she only had 36 hours to pull everything together. While there, Anayancy Nolasco reveals she met with Mayra's contact for her nonprofit behind her back. Mayra is not happy that she has been left out considering she suggested initially the meeting. Ugh… I swear the smallest things are dramatized. Anayancy doesn't strike me as someone who is well versed in social etiquette. Also, she should have simply told Mayra she doesn't need her help if she didn't want her involved. Anayancy feels like Mayra only wants to be involved so she can take credit for connecting her with everyone. That may be true, but I would have simply just told her I want to try to do it alone.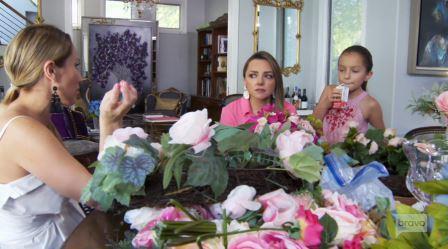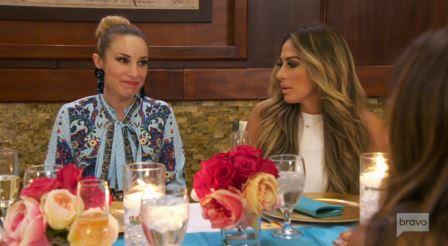 Mayra becomes "overwhelmed" and rushes from the table crying. Karla Ramirez comes outside to see if she is alright. Mayra is not happy that Karla has come outside with the cameras and asks for time alone. Karla goes off because she feels disrespected because she came to check on a friend. Mayra returns inside only to separate herself from the party. WOW….  Mayra has to loosen up and stop trying to control things to the point of anger when something doesn't go her way.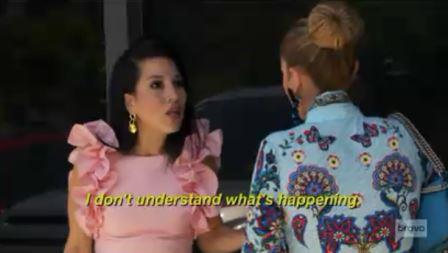 Penny Ayarzagoitia and Mayra meet to exercise in the park and talk about the events of the previous night. Mayra explains that she felt used by Anayancy. I can understand why she would feel annoyed. But, I don't understand crying and taking attention off of Lorena at her party because of it. Mayra, I hope you realize you are coming off as the center of all the drama on this show.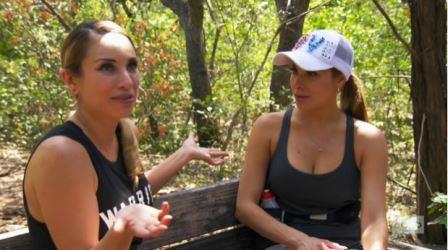 Anayancy's boyfriend, Jason, brings US history flashcards and wine to her house for an evening of studying. She is trying to get her citizenship. Hope may be lost after this disastrous study session. It's clear she is not ready for any type of history test.
Penny invites all the women to a pole class to help them loosen up. Penny, unless you are removing a pole from their @$$, some of these ladies will remain as uptight as they came. Mayra and Karla see each other for the first time since the birthday party and pretend nothing happened. It was nice to see the girls be open and have a good time together for once.
Karla has her sip and see event to showcase her jewelry line. She had a really nice turnout and was able to sell several pieces. Mayra decides to pull Karla aside in hopes of resolving their issues. Mayra actually apologizes and admits she took her frustration out on her the day of the party. Thank goodness, I couldn't bear to watch another drawn-out battle like the one Mayra had with Luz.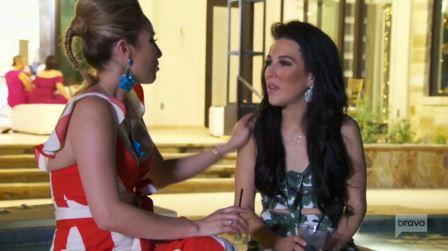 TELL US- DO YOU THINK MAYRA IS UPTIGHT? DO YOU THINK KARLA HAS TRULY FORGIVEN MAYRA?
[Photo Credits: Bravo]