Survivor: Edge of Extinction is now a thing of the past, but Survivor itself is still going strong. Having just finished its 38th (!!!) season, it still wins its time-slot on Wednesdays and is number one in key young adult demographics. It has, in fact, already been picked up for two more seasons, ensuring that we will at least see a Season 40 come 2020.
But before we get into that milestone Season 40 (which we will), we now know some details about the upcoming Season 39. As Jeff Probst revealed to us at the Edge of Extinction Live Reunion Show, 39 will be called "Survivor: Island of the Idols," and will feature yet another format-changing twist featuring two of the most iconic former contestants to have ever played the game.
CLICK THE CONTINUE READING BUTTON FOR MORE!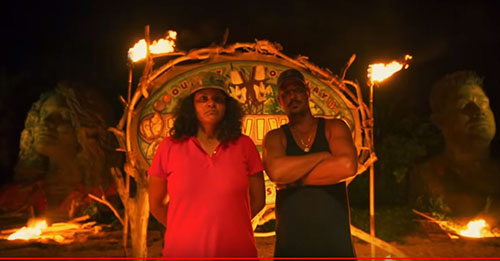 Season 39: What We Know:
General information on Season 39 is scarce, but if you are into spoilers, there have been some leaks as far as casting goes. As mentioned, we know that this rendition will be called "Island of the Idols" but unlike previously thought, it's not because there will be tons of hidden idols in play (although that still could be the case). Instead the "Idols" are in reference to two Survivor legends: Sandra Diaz-Twine and "Boston Rob" Mariano, who will set up their own camp away from the competing tribes, and will serve as mentors or advisers in some capacity to the band of the new 20 contestants.
Over four seasons and one win (two if you count the fact that he should have also won All-Stars…), Boston Rob is as iconic as they come, and he's spent 117 total days in the game. Sandra Diaz-Twine is in a league of her own, having the distinction of being the ONLY player ever to win the game twice (her undefeated reputation was tarnished when she was voted out after 18 days on "Game Changers.") Still, many have tried, but only Sandra has won twice, and she herself has 94 days of experience in the game as well.  Combined between them, that's 211 days of Survivor and three million dollars!
This season was once again shot in Fiji, and began production this past March, finishing up at the end of April. The premiere date has yet to be officially set, but from the CBS upfronts, we do know that Survivor will return to its 8pm Wednesday night time slot this coming Fall.
Judging from the video preview (which you can watch at the bottom of this article), it appears that the Island of Idols will be used in the same way we've seen Ghost Island or Exile Island used in the past, where one unlucky or unpicked contestant will be sent there on a weekly basis. Maybe the title is purposely there to throw everyone off, knowing that an "Island of Idols" could host several hidden Immunity Idols or other advantages. So it may be up to the player or players that are sent there if they want to let the rest of the group know that they are in fact, learning tricks of the trade from two of the best Survivor players of all-time. But will this "mentor" twist turn into good TV? Only time will tell, and I for one am very skeptical based on the few facts we currently have.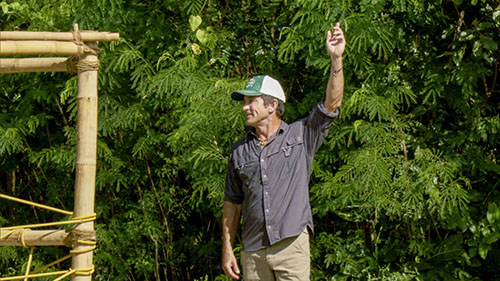 Season 40: Season of Champions? Final Season?
Even less is known about the Survivor milestone Season 40, other than that it will happen and it has reportedly not yet begun filming. A reliable source, Inside Survivor's Martin Holmes reports that the shows 20th Anniversary season will feature an "all winners" cast, made up entirely of players who have won in prior seasons. With Chris Underwood having just won Season 38 (and counting the fact that Sandra has won twice and that there will be a new winner for Season 39), the pool of winners will be at 38 in total heading into Season 40…that means that roughly half of the former winners won't be a part of things (one would think). It's also unlikely that Boston Rob or Sandra would compete, following up a season that they spent out on an island "mentoring" other players.
Jeff Probst has publicly stated that he has not liked the idea of an "all winners" season, but apparently something has changed. Is it possible that Survivor might -gasp!- finally end after 20 years and 40 seasons? If the show ever were to end, what a way for it to go out, with a season honoring all of the past winners in some sort of "Clash of Champions." The show has not yet been renewed past this Spring 2020 incarnation, but that's quite normal…and in the past the show has continued to churn along with casting and pre-production even ahead of formal renewals (that tend to come in the winter months usually).  It's hard to believe they'll pull the plug on Survivor, especially if it continues its domination on Wednesday nights, even though overall viewership has slowly declined most every season over the years. In the Fall, Survivor will have some stiff competition from FOX's hit show, "The Masked Singer," making it quite possible that the writing is on the wall for Survivor's future.
Be sure to follow me on Twitter – @tomsantilli – for all the latest Survivor news and coverage.
TELL US – ARE YOU EXCITED ABOUT THE ISLAND OF THE IDOLS TWIST? WOULD YOU LIKE TO SEE AN ALL-WINNERS SEASON? IF SO, WHICH WINNERS DO YOU THINK THEY SHOULD – AND SHOULDN'T – ASK BACK?
[Photo Credit: CBS/Monty Brinton/Robert Voets/Timothy Kuratek/Jeffrey Neira/Michele Crowe/David M. Russell]