On last night's episode of Texicanas, the moment we have all been waiting for finally happened! Could Luz Ortiz and Mayra Farret be ready to bury the hatchet? Or will this meeting only lead to more hurt feelings and catfights? I'm sure all the ladies are ready to put the drama to rest, and so am I!
Luz and her best friend, Janet Montagne are on their way to meet the other ladies at the gun range. Apparently, Luz organized yet another event excluding Mayra. After leaving her out, Luz calls Mayra outside only to discover she is blocked. If you ignore me and keep inviting MY friends places without me, I would block you too.
This fight is so petty, it's ridiculous at this point. Karla Ramirez tries to call Mayra on behalf of Luz. When the two finally talk, Mayra declines an invitation to meet up. The next day, Lorena Martinez and Karla talk to Mayra about the situation. She feels betrayed that the ladies allow Luz to speak badly about her in front of them. At this point, I don't even care why they are fighting anymore and clearly, neither does anyone else. But I do understand how Mayra would feel isolated by her friends.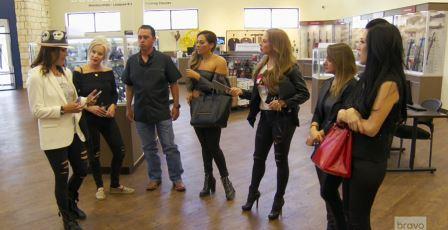 Lorena is home alone with the kids now that her husband, Ignacio Martinez, is away for work. She may be a stay-at-home mom, but she definitely has her hands full. This is a stark difference from growing up in Mexico where she had a staff to do everything for her. No wonder she still doesn't know how to cook.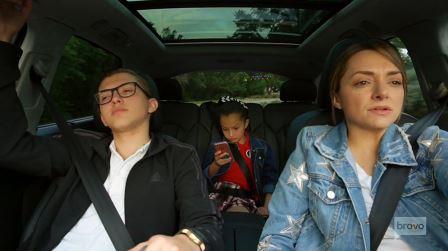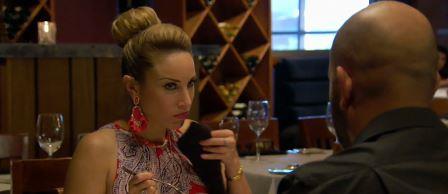 Karla and her sister attend a cooking class. She shares that she struggles to ask for help because she was raised to be more independent. She has been striving to lean on her husband more. Meanwhile, Mayra calls Luz to invite her out for a coffee and to talk.
Of course, the conversation couldn't just be pleasant. Luz has to add a few digs about she needs to be willing to listen. Mayra's husband, Fernando Farret coaches her on how their meeting should go in order to be productive. He definitely has some good points. Hopefully, Mayra listens. The reality is these two ladies will have to interact at times, therefore they need to be cordial, at the very least.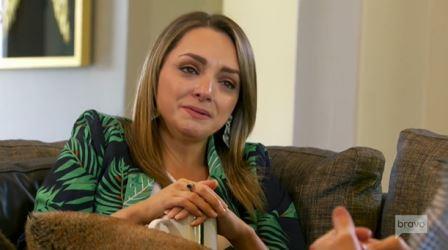 Lorena's mom comes into town to visit and to catch up with her daughter. Lorena's reveals that she and her mother are very close. Subsequently, her mother was actually jealous of her relationship with her husband when she got married. They discuss marriage and the trials and tribulations they have gone through in the past. Lorena shares that her relationship with God got her through the difficult times. Despite her mother being divorced, she encouraged her daughter to work through her issues.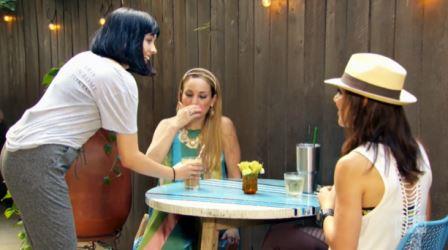 Finally, the showdown we have all been waiting for: Luz and Mayra finally meet. Luz opens with her line about listening and then basically accuses Mayra of assault. Umm… last time I checked a head pat was definitely insulting, but it is no reason to make a police report. Okay, maybe not the best way to begin a conversation.
Luz digs the hole even deeper by saying they are at different levels in life and maturity. In a surprising turn of events, Mayra attempts to help Luz get to know her better instead of arguing. I'm sure if I was at this meeting, things would have gone differently after those comments. I am proud that Mayra took her husband's advice and didn't take the bait. In the end, the two women agree to call a truce… at least for now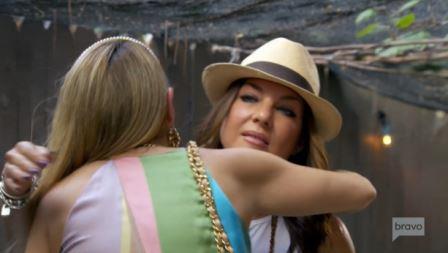 TELL US- HOW LONG DO YOU THINK THE TRUCE BETWEEN MAYRA AND LUZ WILL LAST?
[Photo Credits: Bravo]