Last night's episode of 90 Day Fiance The Other Way, demonstrated why those who fail to plan actually just plan to fail. It's even more interesting that some of these people actually "planned" the circus that has become their lives. Tiffany Franco and Ronald Smith have big news.
Deavan Clegg leaves for South Korea, despite her concerns that Jihoon Lee isn't prepared for a family. Karine Staehle is trying to figure out a way to get rid of her husband. I can't say I blame her, it is Paul Staehle! Let's recap the shit show 90 Day Fiance The Other Way.
Tiffany, 27 (Frederick, Maryland) & Ronald, 29 (South Africa)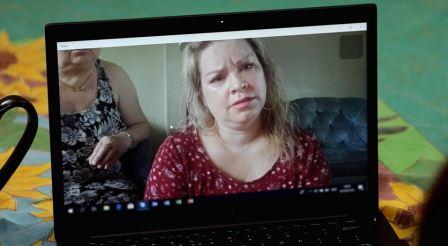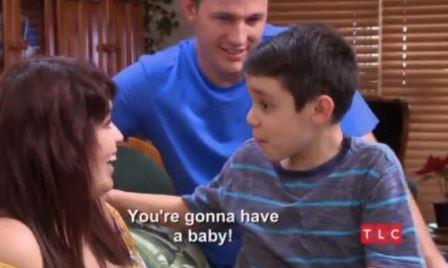 Ronald and Tiffany have been married six weeks and they are already talking about extending their family. Tiffany video calls her mom to share some disturbing exciting news. She is pregnant with her second child. Instead of a happy reaction, her mother is extremely concerned with Tiffany's lack of planning.
She also isn't in agreement with her daughter having a baby in a foreign country. The only person who is truly excited about the news is Tiffany's son Daniel. Little does he know, this baby has probably sealed his fate to live behind electric fences for the remainder of his childhood.
Tiffany and Ronald arrive at the doctor's office to get their first ultrasound. They both are extremely excited to see their child. Tiffany wasn't aware she was pregnant with Daniel, so she missed out on many of the early milestones. I don't think Tiffany realizes how big of a risk she is taking by having a child with someone who just got out of rehab.
He is now married, a stepfather and about to have another child. That is a lot of pressure for someone with all of his issues. It may only be a matter of time before their house of cards come tumbling down.
Corey, 31 (Mill A, Washington) & Evelin, 26 (Ecuador)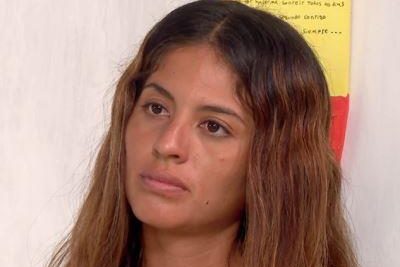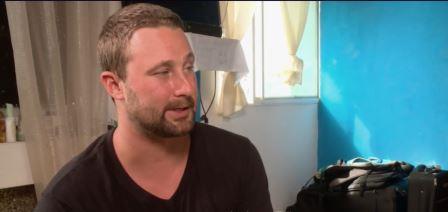 After a heated argument about Evelin's cheating ways, Corey attempts to smooth things over. He has had some time to think after being banished outside for the night. Ummmm… if you betrayed ME, I would be damned if I sleep in a hammock outside the house I fixed up. Evelin is the one who should have been sleeping outside.
Evelin easily manipulates Corey into apologizing for bringing up his concerns. All he asks is that she stops communicating with her ex, which she agrees to do. I'm not buying it. Evelin and her entire family still have a relationship with this man. Everyone in the village knows and it's the reason they all are laughing behind Corey's back.
Deavan, 22 (Salt Lake City, Utah) & Jihoon, 29 (South Korea)
Deavan is finally packing for her big move to South Korea. She is still nervous about their living conditions considering that Jihoon quit his job. Although she is bringing the baby, she has decided to leave Drusilla until she is settled.
Her parents will fly to South Korea in a few weeks to bring her daughter and to see where Deavan is living. Something tells me, they will still be at Jihoon's parents' house. I highly doubt he has enough money to move out so quickly.
Laura, 51 (Eustis, Florida) & Aladin, 29 (Qatar)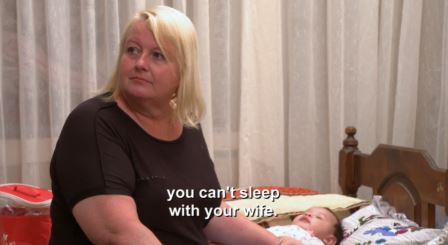 Laura Jallali video calls her son in a last attempt to get him to agree to attend her wedding. Despite his concerns, he agrees to support his mother and finally meet Aladin Jallali.  I am looking forward to this meeting. I have a feeling things are going to get interesting when these two men meet. Hopefully, Laura doesn't bring up anything related to "jiggy jiggy" while her son is around.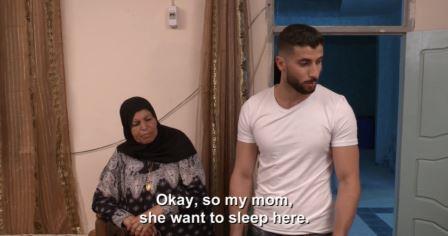 Aladin and Laura have arrived in Tunisia for their official three-day wedding. In the car, Laura discovers a backpack filled with money.  Aladin has brought a small fortune to pay for their wedding. I wonder if it his money or an allowance Laura provided.
When they arrive at Aladin's family home, they are greeted warmly by his them. Laura is shocked to find out Aladin's mother is sleeping in the same room with them as a chaperone. Mama is making sure they don't have a chance to break any traditions before this wedding.
Paul, 35 (Louisville, Kentucky) & Karine, 22 (Brazil)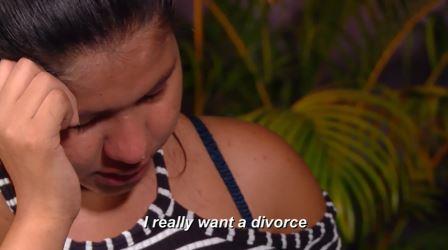 Paul returns home after staying in a hotel for the night to find that Karine has left with her mother. He is infuriated that he has to lug all of his trunks alone with no one to translate for him besides his app. In hopes of patching up his marriage, he hops on a boat to find his wife. Paul, your wife hates you. She married you for a chance at a better life and somehow you managed to make it even worse.
Girl, you should have known this man was crazy when he was running off into the jungle screaming. I have to admit, I don't mind watching this train wreck of a relationship.
Karine agrees to talk about their relationship. It's clear that she would rather be anywhere else than with her husband. The two argue when Paul brings up his wife talking to other men. Karine only wants to hear an apology from Paul for trying to humiliate her. She begins crying when she realizes Paul will never change.
Now we all know he is crazy, but I want to know why she is talking to other men as well. I mean that isn't something you just glance over. I think it's a valid concern, especially if they are sending you money. Karine, are you cheating or not? The 90 Day Fiance The Other Way viewers want to know. I can't say I would totally blame her for being tempted, but she is married. Even if it is to the world's weirdest reality TV personality.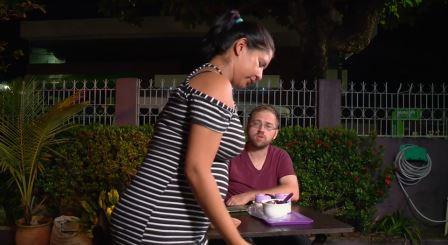 Karine storms from the table leaving Paul in the wind. He returns to their home, hoping to fix things once and for all. At this point, Karine is completely indifferent to her husband. She asks him to leave their home. Where the hell is Paul going to go? The man has no money or friends in that town. It may be time for him to run back home to mommy.
TELL US – DO YOU THINK DEAVAN WILL BE HAPPY IN SOUTH KOREA? WAS PAUL WRONG TO QUESTION KARINE'S FIDELITY? DO YOU THINK LAURA'S SON WILL LIKE ALADDIN? DO YOU THINK EVELIN INTENDS TO TRULY STOP TALKING TO HER EX?
[Photo Credit: TLC]