Things are getting WILD on Marrying Millions. On last week's episode Gentille ChuChun learned a shocking secret about her fiance Brian. It turns out he was secretly engaged in the past to another wealthy woman! This man has so many secrets! Gentille needs to run away as far and as fast as she possibly can. There is no telling what else he's keeping hidden from her.
Another bizarre situation is the upcoming wedding between Drew Gemma and Rosie Marin. She doesn't look like she really wants to elope with this man. Is locking down your sugar daddy worth losing everyone in your life? Rosie, what are you doing? Walk away now before you get in any deeper. Now the question is whether or not she'll follow through with the wedding. EEK. 
Bill & Brianna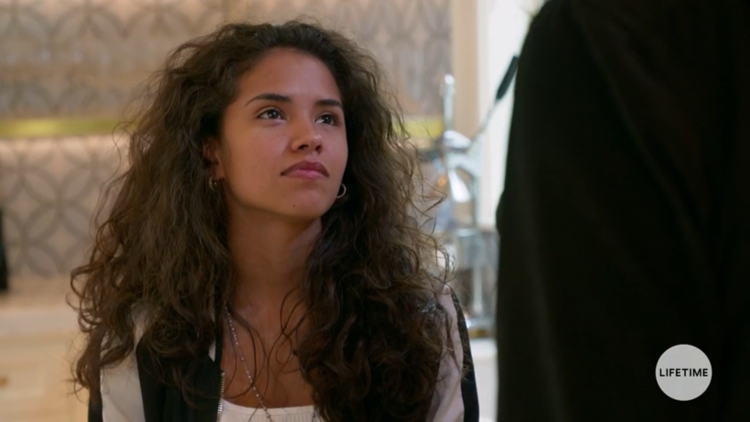 Bill Hutchinson is back in Dallas feeling guilty about what went down between him and Brianna. He's surprising her, but I don't know if she'll receive him well.
She appreciates the thought, but she isn't okay with how he spoke to her. Her life in Miami is lonely, and all she wants is friends. Brianna says she won't let him run all over her like he can do to everyone else.
Brianna kind of owns Bill in this weird way. Sometimes it comes across that she is the one in control despite Bill having all the money.
Bill ultimately apologizes to Brianna, and he agrees to stay in Dallas a little longer. Hopefully she stays there because it's clearly where she wants to be.
Bill's ex wife shows up, and he wants to discuss the rumors she spread about him. She told Brianna that Bill was cheating on her, but he claims innocence.
His ex doubles down on her belief that Bill is a cheater. He owns up to cheating on his ex, but he says he has never cheated on Brianna.
She doesn't think it will last, but Bill shocks her by saying he is proposing to Brianna. She thinks the age difference is silly, and Brianna needs to be in school at the prom. NO NOT THE PROM. SCREAMING!
His ex says she won't approve of the relationship and warns him it's a big mistake. I don't think her opinion will stop this from happening though.
Drew & Rosie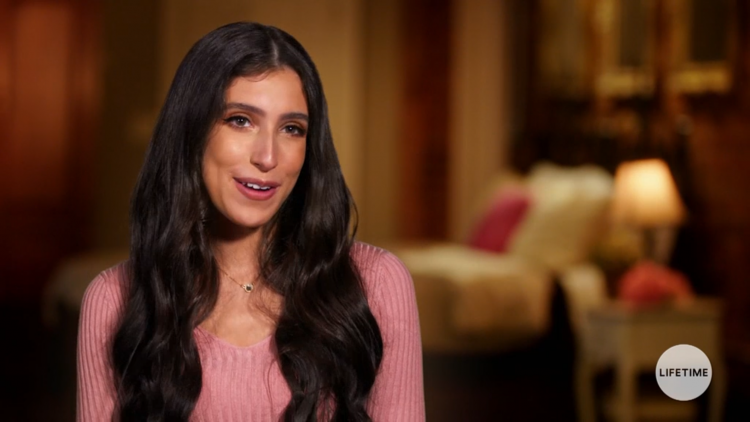 Drew and Rosie arrive in Costa Rica for their destination wedding, and Drew is ready to be married. Is Rosie? He might be ready to lock this down, but she still seems apprehensive.
The destination itself though is breathtaking. MAJOR FOMO right now. The shower is the size of my entire house. However, nobody in Rosie's life is aware she's getting married. That must be a terrible feelings when nobody you're close to is there for your biggest day.
Drew feels weird about her family not knowing what's going down, but that hasn't stopped him. They didn't even show to a dinner, and he responded by proposing in New York. Where was his apprehension back then?
All of these people raise my blood pressure. Sending Drew and Brian my medical bills. Well just Drew since Brian has no money.
Rosie calls her friend Parker to talk, and he's shocked that she still hasn't filled her parents in. He knows she's going through a lot, but he doesn't want her making a rash decision. It's hard to judge because we've never seen her family. All we see is her relationship with Drew, so we don't know what her relationship with her parents is.
If she goes through with this wedding, there is no recovery between her and her parents. This is monumental, and she has a big life changing choice to make here.
Drew says nobody has ever loved him like Rosie does. Ultimately, I'd love for everyone to have a happy ending. Although, that doesn't erase all of the sketch things about this relationship. It just doesn't.
Just as Rosie makes her appearance for the wedding, she pulls Drew aside saying she needs to talk. Folks, I think this wedding is a no go.
Drew kind of talks her into going through with the wedding however. The sugar baby is now set for life! The vows were actually really lovely to listen to. Best wishes to the happy couple!
Gentille & Brian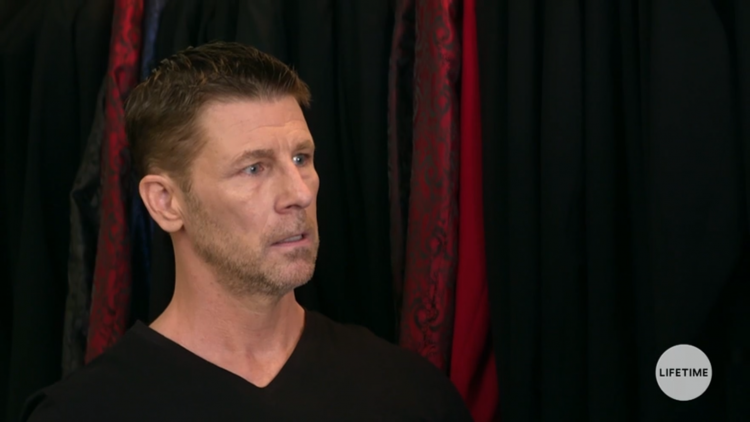 Somehow Brian and Gentille are still getting married. OH OKAY. He arrives at a tuxedo hopes with hopes that Gentille is still down to go through with it.
She doesn't get why he would keep that big of a secret from her. He downplays the secret and says the relationship didn't last long. Brian claims that he is the one who called off the wedding.
Gentille brings up how the woman was wealthy, but Brian has an answer for that as well. He says that if he was in it for the money, he would have stayed. Valid point, but we have no clue if he's telling the truth.
Gentille catches Brian in a new megawatt lie at every turn. He only admits his mistakes AFTER he's already been caught. He is going to clean out her bank account if they get married without a prenup in place. Think with your wallet Gentille and protect yourself.
Tomorrow is Gentille and Brian's wedding day, and she's hanging out with her friend Rose. We love Rose because she sees Brian for exactly who and what he is.
She can't wrap her head around why it's so soon, and we've never related to anything more. She asks if Gentille is paying for everything, and Gentille is tired of that. Rose doesn't think she can trust him and sees nothing but red flags in regards to Brian.
Everyone needs someone like Rose in their life. Gentille wants a family so much that she's willing to overlook the million reasons to call off this wedding.
Sean & Megan
Sean Lourdes wants to visit his mom in San Diego to talk about the wedding drama with Megan Thomas and his father. His mother is more supportive of Megan's point of view than anyone else has been.
She points out how in love they've been all this time, and says this could change everything. It gets revealed that Sean's parent's relationship ended over a prenup as well. She doesn't want her son and Megan to start the relationship on the same way.
His mom says that starting a marriage with a threat will be disastrous. This is a rough position for Sean to be in. On one hand he has Megan who he doesn't want to make feel like she's a gold digger. However, his father might cut him off. Tough break for sure, but he needs to make a choice soon.
Shawn & Kate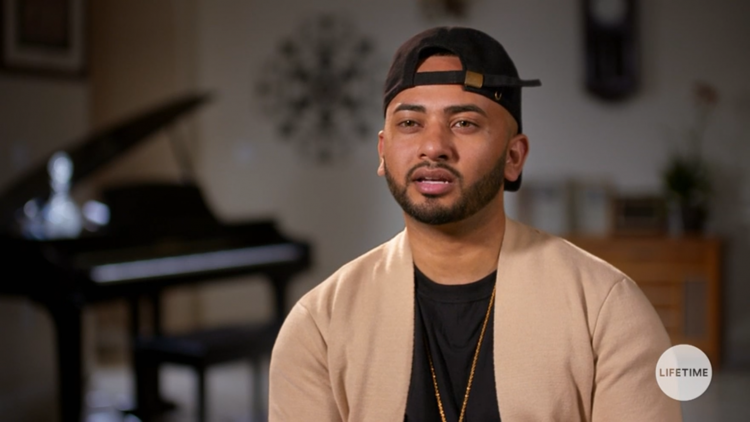 Kate likes the bracelet she got for her anniversary gift, but she wants more out of the relationship. She and Shawn are in two different stages it seems.
Kate brings up that she wants to move to the next step. However, she doesn't want to put pressure on him. I mean they've only been together for a year. She wants to speed everything up, but WHY?
I understand her biological clock is ticking, but the timetable she wants to put in place is weird. Let the relationship progress naturally, and THEN see what happens.
She says she doesn't know if she can wait around, but what's the rush? One year isn't that long. It's a little early to be forcing the person you're with to give you a ring. Slow down girl!
RELATED: Marrying Millions Recap:
The bracelet is too big, so they are going to a jewelry store to be resized. Shawn teases getting Kate an engagement ring, and he asks her what she likes.
He says he took her thoughts seriously and knows he wants her in his life forever. FINALLY. She wasn't going to let this go, so thank goodness he caved.
Guys, the bracelet isn't real. First he shot fake money at his concert, and now the bracelet is fake. Maybe Shawn isn't who he claims to be after all.
This looks really bad right now. Kate has no idea what's going on. The producer talks to Shawn about whether it's real or not, but he won't give a straight answer. Shawn totally snaps. He tears his mic off. He demands footage to be deleted. He's completely losing it. He looks SO guilty.
Apparently they never filmed for the show again after that incident, but they're still together. WILD. That says A LOT about the situation. Shawn might be a total fraud, and Kate is falling for his tricks. Hopefully she comes to her senses soon.
TELL US – IS SHAWN AS SUCCESSFUL AS HE CLAIMS TO BE? SHOULD GENTILLE MARRY BRIAN? ARE YOU ENJOYING THIS SEASON OF MARRYING MILLIONS?
[Photo Credit: Lifetime]